Supporting evolving COVID information needs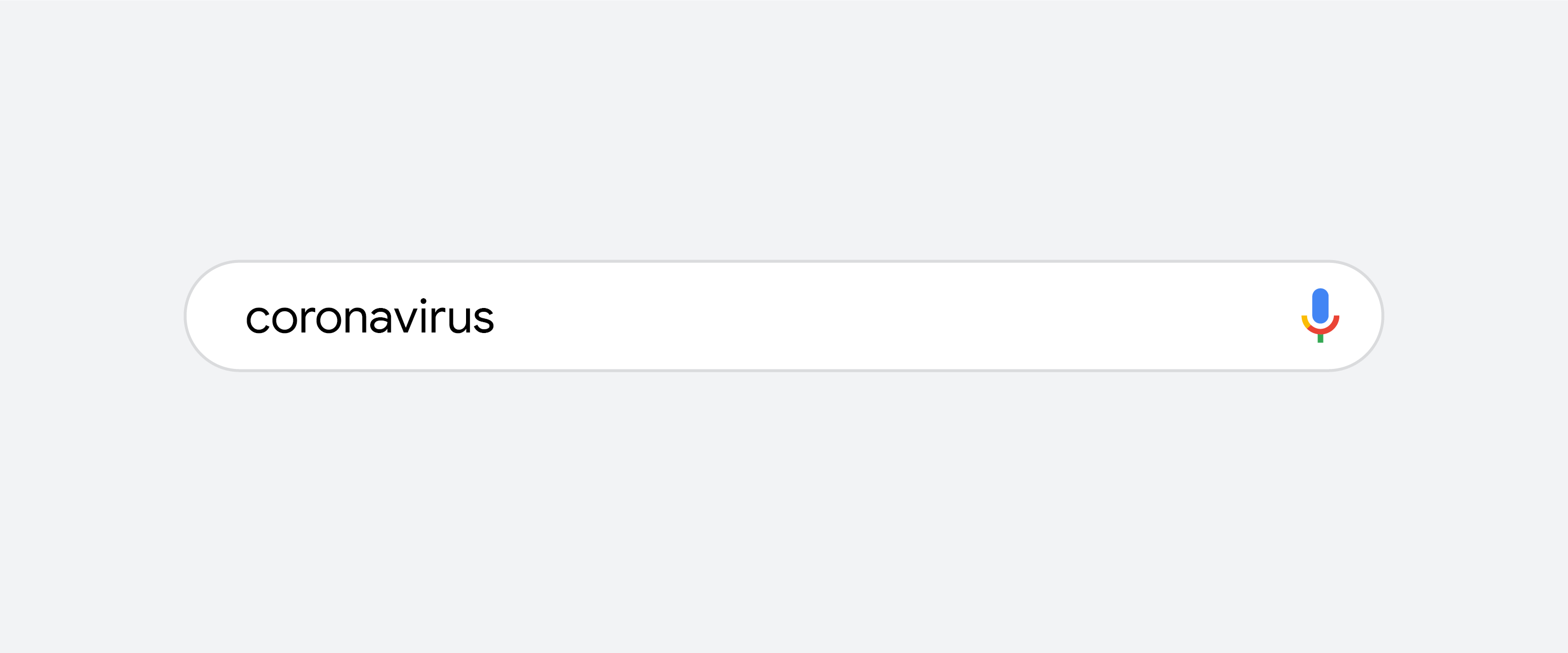 COVID-19 has transformed the way we live, work and interact with each other. Over the course of the pandemic, finding timely, reliable and locally relevant information has been critically important, and people have often turned to Google first to make sense of the new environment. Ever since Search interest in coronavirus hit an all-time high in March 2020 worldwide, people's searches have changed as we've moved into new phases of the pandemic.
As the pandemic evolves, so do people's information needs. Our goal is to continue providing timely, fresh and actionable information as some people return to offices, explore travel around the world and navigate everyday life in the safest ways possible.
Supporting evolving testing needs
At-home testing is a helpful and convenient way to minimize community spread through awareness of COVID status. In the United States alone, search interest in "at home covid tests" increased by 170% in May 2022. So starting this month in the U.S., people can more easily find at-home COVID test kits on Google Search. With a quick Search, you can quickly see at-home testing kits available in stores, and nearby testing information provided by local health authorities.
Empowering travelers
When you search on Google for travel information, you can see if there's an advisory or any entry restrictions at your destination, including testing, quarantine or immunization requirements. Last spring, we introduced a new option to turn on tracking for these advisories right from the Search results page. You receive an email if the travel requirements change for your selected destination if you're logged into your Google account. For the United States, you can also view and track travel advisories at the state level.
Continuing to support vaccination efforts
With a quick Google Search, you can already find timely information on vaccinations, including boosters, specific vaccine types and appointment availability. This information also includes support for pediatric vaccinations as kids head to summer camp and participate in other seasonal activities. In the U.S, when parents search for "covid vaccine for kids" they can quickly find healthcare providers that offer COVID pediatric vaccinations.
Amplifying authoritative information
Collaborating with trusted partners, including the World Health Organization (WHO) and the Centers for Disease Control and Prevention (CDC), has been critical to getting people the information they need at the right time. We've also helped amplify important messages from public health authorities by donating Google Search advertising and related expert assistance. Through this initiative, the WHO has provided more than two billion COVID-related public service announcements, connecting nearly 250 million people to high-quality COVID-19 Information. We recently pledged an additional $150 million in donated Search ads — bringing our total in-kind commitment to more than $1 billion with the overarching goal of connecting people to authoritative information related to COVID-19 and related topics as they search on Google.
To make sure people can easily find the information they need about COVID, we've built and grown a number of features that further our goal of making healthcare information more accessible to everyone. As the world continues to navigate COVID, Google remains committed to helping reduce friction in accessing health information and care for all.