Stop, drop and pass the rolls! Thanksgiving fun with Google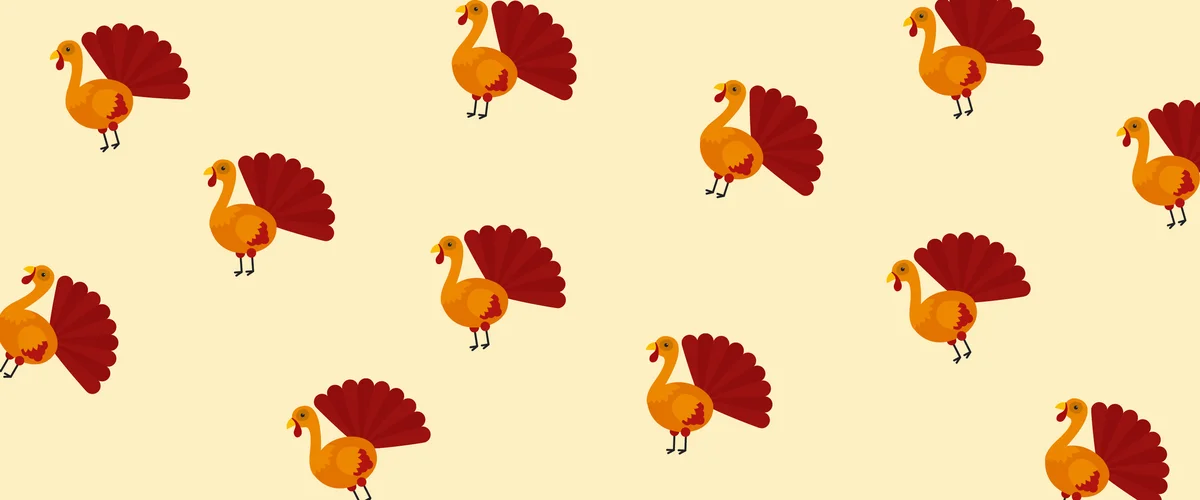 Thanksgiving is just a few days away, which can only mean the approach of a classic dinner table debate: stuffing or dressing? If your family is busy dishing out their hot food takes, they're hardly alone: Google searches for "stuffing vs dressing" in the U.S. spiked more than 350 percent this past week.
But let's not forget about other Thanksgiving favorites. We took a look at uniquely searched side dishes in each state this year. It seems California is feeling just gravy, while Missouri, Tennessee and Kentucky are ready to casse-roll. Check out what's being searched in your state for some meal prep inspiration.
Speaking of prep, taking charge of the Thanksgiving meal, even for small groups this year, is no easy feat. If you're looking for some insider tips on how to make that perfect stuffing (or dressing!), search for "Thanksgiving" on Google to hear from expert chefs like Mary Ann Esposito  and Jess Pryles. They'll answer some of your top questions and share some expert advice. You'll feel like a top chef in no time.
If you need an extra hand finding recipes, staying on track in the kitchen  or figuring out ingredient substitutes, Google Assistant can help. Try asking, "Hey Google, give me Thanksgiving recipes," for step-by-step guided instructions on Smart Displays, like Nest Hub Max. Here are a few other ways Assistant can help out in the kitchen:
Set a timer. You can already ask Google to set timers for help when your hands are full, but  new for this year, say  "Hey Google, set a turkey timer" for a visual and audio surprise on Assistant-enabled smart speakers and Smart Displays

Quickly convert measurements or figure out a substitute ingredient. Just ask, "Hey Google, how many tablespoons in a cup?" or "Hey Google, what's a substitute for buttermilk?" 

Learn a new cooking technique. Try saying, "Hey Google, show me videos for how to roll pie dough" or "Hey Google, show me how to brown butter."

Search for recipes based on specific dietary needs. Just say, "Hey Google, show me vegan stuffing recipes" or "Hey Google, show me gluten-free cornbread recipes."
But not everyone wants to commit to cooking on Thanksgiving; maybe this year takeout is more your style. You can use Google to order dinner—and now, once you've placed your order, Google Maps will show you the live status of when it'll be ready for pickup or arrive at your doorstep…which could come in handy if you want to pretend you made it all yourself (we won't tell). And even if you opt for take-out this Turkey Day, you can always up the game on your table scape with ideas from Google Images.

Whatever you decide on for dinner and whether you're with family or sitting around the virtual table, there are still ways to connect with loved ones and make this year feel festive. Try recording a special moment with them and adding it to "The Great Thanksgiving Listen," a StoryCorps campaign that encourages people across the country to contribute audio stories to a collective oral history. Google Cloud also recently partnered with StoryCorps to make its entire catalog of stories available and searchable for everyone, with help from AI.
As a fun bonus, search "Happy Thanksgiving" on Google for a hidden surprise. We figured it wouldn't be Thanksgiving without a slice of something sweet.