Throwbacks and thank yous on our 20th birthday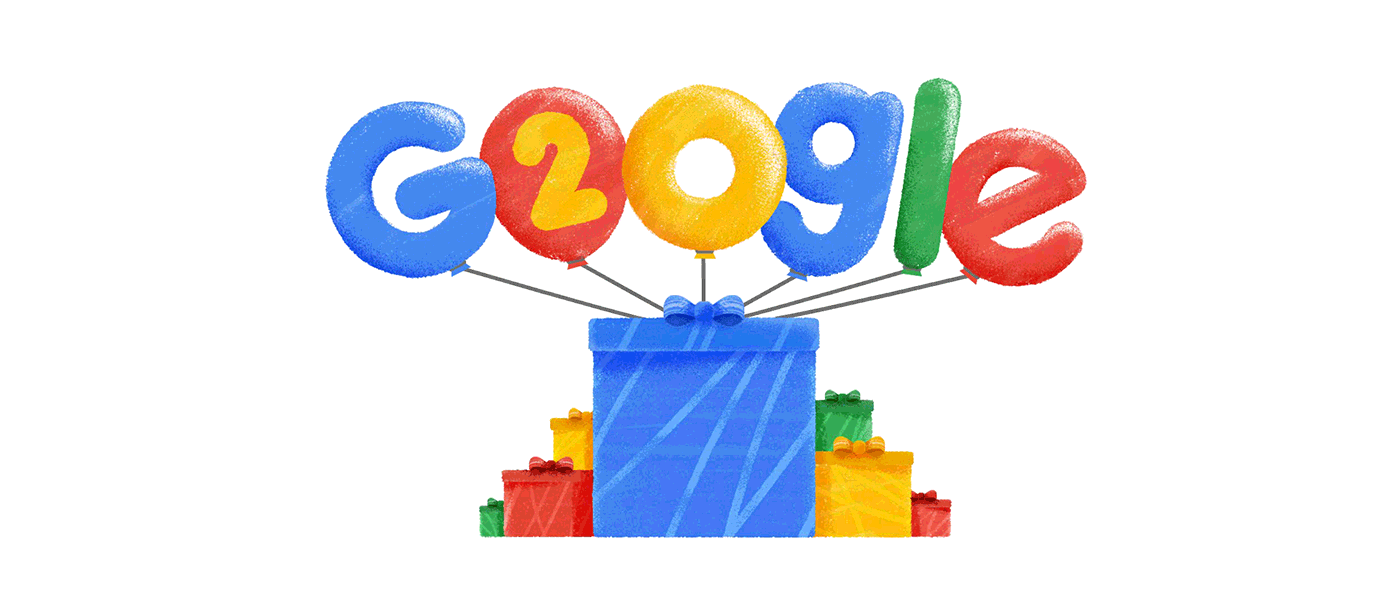 On Google's 20th birthday, Thursday is not just for throwbacks. It's also for thank yous.
Google wouldn't be what it is today if it weren't for you: a curious crowd that comes to Search with all of life's questions. Today's birthday Doodle is dedicated to you, and the 20 years of searches that represent the inquisitiveness of people everywhere.
In today's Doodle and hidden in Search for a limited time, you'll be thrown back to (and flashed forward from) the days when "what is Y2K?" was your most burning tech question, Pluto was still a planet, and clip art was a critical part of visual communication.
The days when the music format du jour was the MP3 file and it was cutting-edge to watch a DVD. When you had to choose a screen name before hopping into a chat room.
All the kids had to have a digital pet, and girls were rocking the latest butterfly clip styles in their hair. Everyone was keepin' it real and gettin' jiggy wit it on the dance floor. And googol was just a really big number.
You can also peer back into the last two decades through the lens of trends by visiting 20years.withgoogle.com and seeing many of the people, pop culture and pizza (yes, pizza) that inspired your searches from 1998 to now.
We hope this jaunt down memory lane reminds you of your own magical moments when you found just what you were looking for with Google. For the next 20 years and beyond: Search on.