18 Google Scholar tips all students should know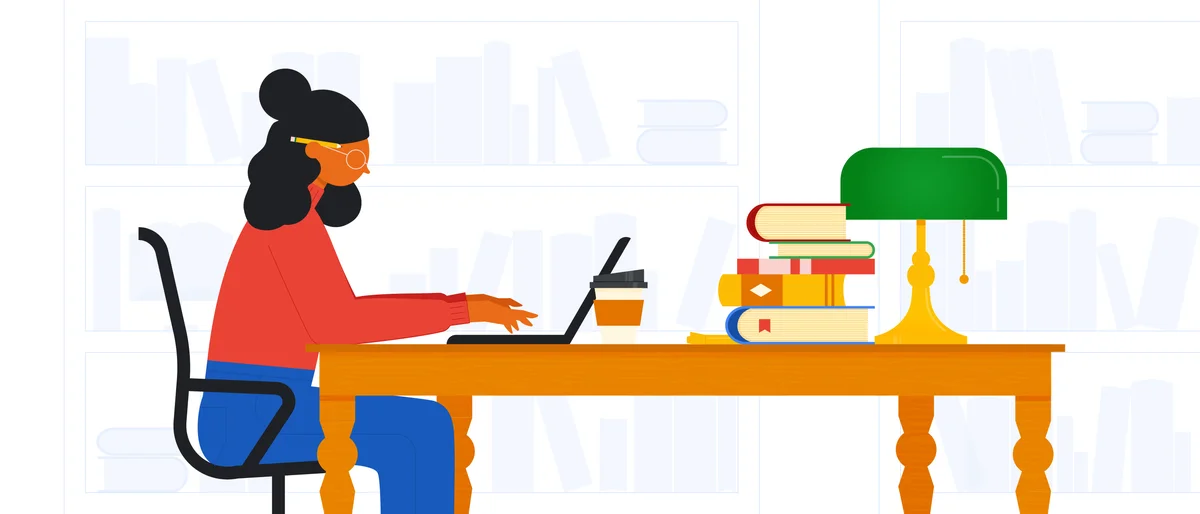 "It's hard to pick your favorite kid," Anurag Acharya says when I ask him to talk about a favorite Google Scholar feature he's worked on. "I work on product, engineering, operations, partnerships," he says. He's been doing it for 18 years, which as of this month, happens to be how long Google Scholar has been around.
Google Scholar is also one of Google's longest-running services. The comprehensive database of research papers, legal cases and other scholarly publications was the fourth Search service Google launched, Anurag says. In honor of this very important tool's 18th anniversary, I asked Anurag to share 18 things you can do in Google Scholar that you might have missed.
1. Copy article citations in the style of your choice.
With a simple click of the cite button (which sits below an article entry), Google Scholar will give you a ready-to-use citation for the article in five styles, including APA, MLA and Chicago. You can select and copy the one you prefer.
2. Dig deeper with related searches.
Google Scholar's related searches can help you pinpoint your research; you'll see them show up on a page in between article results. Anurag describes it like this: You start with a big topic — like "cancer" — and follow up with a related search like "lung cancer" or "colon cancer" to explore specific kinds of cancer.

Related searches can help you find what you're looking for.
3. And don't miss the related articles.
This is another great way to find more papers similar to one you found helpful — you can find this link right below an entry.
4. Read the papers you find.
Scholarly articles have long been available only by subscription. To keep you from having to log in every time you see a paper you're interested in, Scholar works with libraries and publishers worldwide to integrate their subscriptions directly into its search results. Look for a link marked [PDF] or [HTML]. This also includes preprints and other free-to-read versions of papers.
5. Access Google Scholar tools from anywhere on the web with the Scholar Button browser extension.
The Scholar Button browser extension is sort of like a mini version of Scholar that can move around the web with you. If you're searching for something, hitting the extension icon will show you studies about that topic, and if you're reading a study, you can hit that same button to find a version you read, create a citation or to save it to your Scholar library.
Install the Scholar Button Chrome browser extension to access Google Scholar from anywhere on the web.
6. Learn more about authors through Scholar profiles.
There are many times when you'll want to know more about the researchers behind the ideas you're looking into. You can do this by clicking on an author's name when it's hyperlinked in a search result. You'll find all of their work as well as co-authors, articles they're cited in and so on. You can also follow authors from their Scholar profile to get email updates about their work, or about when and where their work is cited.
7. Easily find topic experts.
One last thing about author profiles: If there are topics listed below an author's name on their profile, you can click on these areas of expertise and you'll see a page of more authors who are researching and publishing on these topics, too.
8. Search for court opinions with the "Case law" button.
Scholar is the largest free database of U.S. court opinions. When you search for something using Google Scholar, you can select the "Case law" button below the search box to see legal cases your keywords are referenced in. You can read the opinions and a summary of what they established.
9. See how those court opinions have been cited.
If you want to better understand the impact of a particular piece of case law, you can select "How Cited," which is below an entry, to see how and where the document has been cited. For example, here is the How Cited page for Marbury v. Madison, a landmark U.S. Supreme Court ruling that established that courts can strike down unconstitutional laws or statutes.
10. Understand how a legal opinion depends on another.
When you're looking at how case laws are cited within Google Scholar, click on "Cited by" and check out the horizontal bars next to the different results. They indicate how relevant the cited opinion is in the court decision it's cited within. You will see zero, one, two or three bars before each result. Those bars indicate the extent to which the new opinion depends on and refers to the cited case.

In the Cited by page for New York Times Company v. Sullivan, court cases with three bars next to their name heavily reference the original case. One bar indicates less reliance.
11. Sign up for Google Scholar alerts.
Want to stay up to date on a specific topic? Create an alert for a Google Scholar search for your topics and you'll get email updates similar to Google Search alerts. Another way to keep up with research in your area is to follow new articles by leading researchers. Go to their profiles and click "Follow." If you're a junior grad student, you may consider following articles related to your advisor's research topics, for instance.
12. Save interesting articles to your library.
It's easy to go down fascinating rabbit hole after rabbit hole in Google Scholar. Don't lose track of your research and use the save option that pops up under search results so articles will be in your library for later reading.
13. Keep your library organized with labels.
Labels aren't only for Gmail! You can create labels within your Google Scholar library so you can keep your research organized. Click on "My library," and then the "Manage labels…" option to create a new label.
14. If you're a researcher, share your research with all your colleagues.
Many research funding agencies around the world now mandate that funded articles should become publicly free to read within a year of publication — or sooner. Scholar profiles list such articles to help researchers keep track of them and open up access to ones that are still locked down. That means you can immediately see what is currently available from researchers you're interested in and how many of their papers will soon be publicly free to read.
15. Look through Scholar's annual top publications and papers.
Every year, Google Scholar releases the top publications based on the most-cited papers. That list (available in 11 languages) will also take you to each publication's top papers — this takes into account the "h index," which measures how much impact an article has had. It's an excellent place to start a research journey as well as get an idea about the ideas and discoveries researchers are currently focused on.
16. Get even more specific with Advanced Search.
Click on the hamburger icon on the upper left-hand corner and select Advanced Search to fine-tune your queries. For example, articles with exact words or a particular phrase in the title or articles from a particular journal and so on.
17. Find extra help on Google Scholar's help page.
It might sound obvious, but there's a wealth of useful information to be found here — like how often the database is updated, tips on formatting searches and how you can use your library subscriptions when you're off-campus (looking at you, college students!). Oh, and you'll even learn the origin of that quote on Google Scholar's home page.

18. Keep up with Google Scholar news.
Don't forget to check out the Google Scholar blog for updates on new features and tips for using this tool even better.