Search
Get ready for the Tokyo 2020 Olympics with Google and YouTube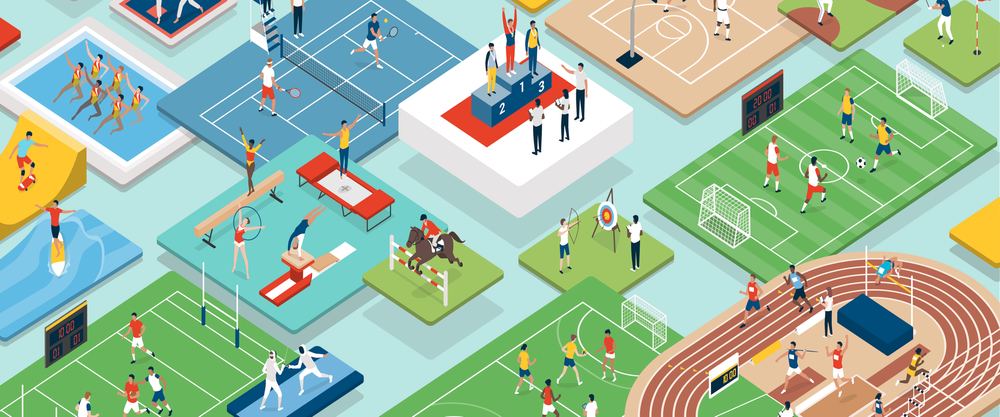 In a few hours, the best athletes from around the world will come together in Tokyo to compete on the world's largest stage. While everyone on the ground prepares for the matches and meets, we're getting ready, too. 
We hope technology can help everyone enjoy the Games safely at a distance this year. Here are six ways Google is helping bring you all the action from the Olympic Games Tokyo 2020:
1. Stay up to speed (without breaking a sweat) with Google Search
When you search for the Olympics you'll be able to find the latest information on your favorite events, sports and players, and even see where your country ranks in the race for gold. If you can't tune into the Games live, don't worry — you can watch a daily recap video or check out the top news related to the Olympic Games. For data aficionados, check out our Trends page to see fun Search stats on your favorite sports.
2. Take a timeout with the Doodle Champion Island Games
Join in on the action with our largest-ever interactive Doodle game, created in collaboration with Japanese animation STUDIO 4°C. Click on the Doodle to enter the gameworld, join a team and compete against reigning Champions across skateboarding, rugby, climbing and more — all in retro 16-bit glory. Keep a lookout for dozens of surprises and side quests as you journey through Doodle Champion Island.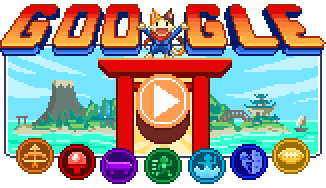 3. Find official broadcaster highlights (and more) on YouTube and Google TV
From July 23, catch live events as well as clips and highlights from official Olympic broadcasters, including Marca Claro and Eurosport, around the world on their YouTube channels.  In the U.S, YouTube TV will also show NBCUniversal's live coverage of Tokyo 2020 and there's tons more to watch on the official Olympics channel on YouTube. Earlier this month, we added Olympic-related content on YouTube with new YouTube Originals series "Strive," "How To Olympics," "Break the Record" and a feature-length documentary "World Debut" ahead of opening ceremonies.
Google TV users can head to the For you tab and open the Olympics page to find apps from official broadcasters and tune into live streams and missed events, or be inspired by popular sports movies, sports shows, videos on Japan and more.
4. Let Google Assistant do the legwork
Wondering who won? Just ask "Hey Google, who won women's basketball in the Olympics?" Rooting for a specific country? "Hey Google, how many medals does France have in the Olympics?" You can even say, "Hey Google, tell me a fun fact about the games in Tokyo." Whether you're using your phone, speaker, TV or other enabled device, Google Assistant will have all the important details.
Plus, in the U.S., NBC is bringing an exclusive game to the Google Assistant. It's already available on all devices, so test your summer sports knowledge with dozens of trivia questions. Just say "Hey Google, play NBC Sports Trivia" to start your quest for trivia gold.
5. Keep up to date with Google Play apps
Don't miss a single moment: Download our collection of apps including the official Olympics app, official broadcasters, news organizations, social, sports and games, plus fitness.
6. Explore Japan with Street View, Google Arts & Culture and Translate
Even if you can't experience the Games IRL, you can take a virtual tour of the country with Google Street View. From snow-capped mountains and glistening cave formations to cities packed with history and culture — you can see it all without leaving your chair. Or with Google Arts & Culture you can explore Japan's traditional crafts and mouth-watering food; Umami Land will be particularly fun for foodies. After all that, you might feel inspired to learn a little Japanese, and Google Translate has you covered.

Good luck to all the athletes taking part, and let the games begin!