Tune into new posts from musicians on Search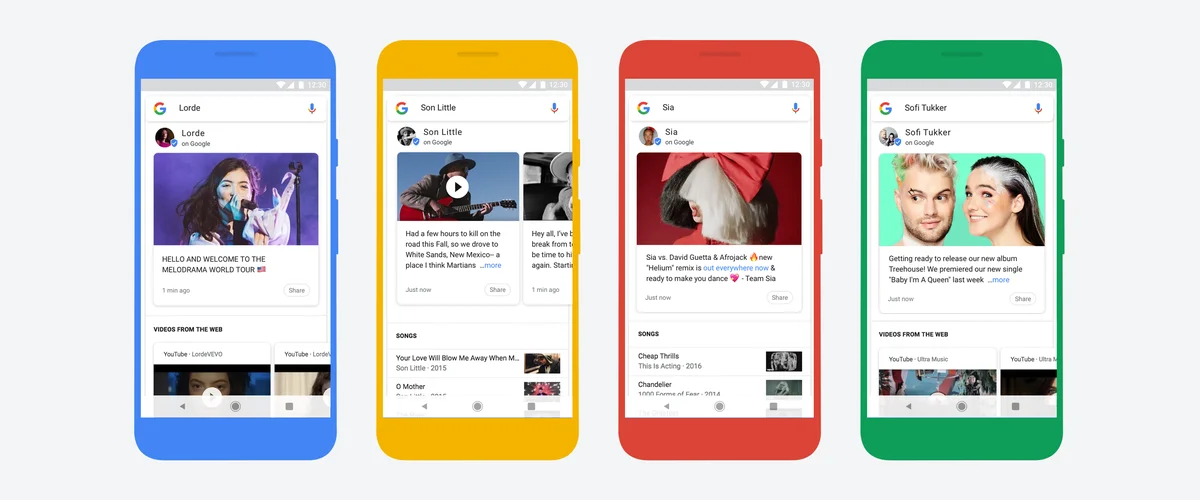 Today we're making an update that puts your favorite musicians center stage on Search. The next time you're wondering about Lorde's upcoming tour dates or Steve Aoki's new music video, you can hear the update directly from them—plus Sia, Son Little, Sofi Tukker, Shakira, and Kygo—through a post in Search.
When you look up one of these musicians, you'll find updates from them in their Search results, inside their Knowledge Panel. There, you can find images, videos, GIFs and text posted directly by the artist you're searching for. You can easily tell if the updates are from a verified musician—posts will be marked with a blue checkmark next to their name.
This feature is live for all musicians who show up on Google worldwide, so put on your headphones and search away! And if you're a musician with a Knowledge Panel, you can get verified and start posting at
posts.google.com
.