Want to make a podcast? 5 tips to get you started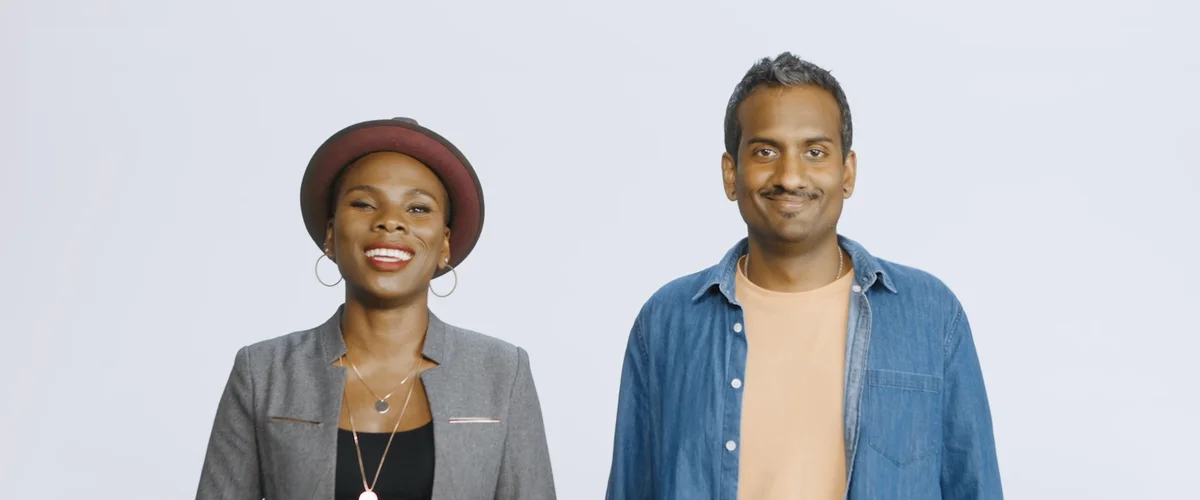 Editor's Note: Luvvie Ajayi is the host of the podcasts Rants & Randomness and Jesus & Jollof and the author of the New York Times best-seller I'M JUDGING YOU: The Do-Better Manual.
So many people are talking about podcasting these days. Maybe you've been thinking of starting a podcast of your own, but you aren't sure where to start. If so, I'm here to offer help. 
I've partnered with Google Podcasts and PRX on a free Podcasting 101 video series that launches today. Over the course of ten short episodes, my co-host Sean Rameswaram, host of Vox's Today, Explained, and I walk you through all of the things you need to know to get your podcast started. Additionally, each video is subtitled in five languages (Spanish, Portuguese, French, Hindi and Arabic).
I'm eager to share all the lessons I've learned since I launched two (yes, two!) podcasts in 2018. For me, podcasts are a new and intimate way to connect with my audience and tell the story of the world as I see it. I talk more about that in the very first episode of the series. Take a listen!
OK, so you should really watch the videos to get all the good stuff, but here are some of my top tips to get you started: 
1. Define your who. When you've figured out your "why" for making your podcast, then you need to figure out "who" should listen. A focus statement like this can really help: 
My show is about _________
And on it you'll hear _________
And you should listen if you are _________.

2.
Structure matters
. Once you define who you are making your show for, you need to think about the format of your show. Surprisingly, figuring out a structure is something that can give you more flexibility. You don't have to reinvent the wheel each time. For example, on Rants & Randomness I have four regular segments: the Feel Good, the Rant, the Spotlight, and the Interview. I'm open to changing those segments, like when I have a really great guest and want to break out a separate episode just for them, but my listeners always know what to expect. 

3. Prepare for interviews. If you're going to have a guest on your show, it's your job to learn everything possible about them before you start interviewing. You want to have a plan for where you want the interview to go. And you definitely want to avoid asking the same questions that everybody else does. But also don't be afraid to go off-script. Following your guest and your own curiosity is often how you get the good stuff. 
4. Write the way you talk. If you want your listeners to connect with you, you need to sound like yourself.  A good way to practice is to record yourself telling a friend your story. Listen back to the recording, and notice how you sound when you're just naturally saying something. 
5. Connect with people. The challenge once you've made your show is reaching your listeners. With so many podcasts out there, you need to create ways for people to find you and to engage with your community. For example, I created my LuvvNation social network as a safe place for my community to show up and be themselves. I approach that network, and all of my social media channels, as a place to engage with my audience, not just blast out news of my work.

So, what are you waiting for? Binge the entire Podcasting 101 video series (all episodes are less than five minutes). Then go make your podcast, and tell me all about it with the hashtag #podcreator.