We can't heartly wait for Valentine's Day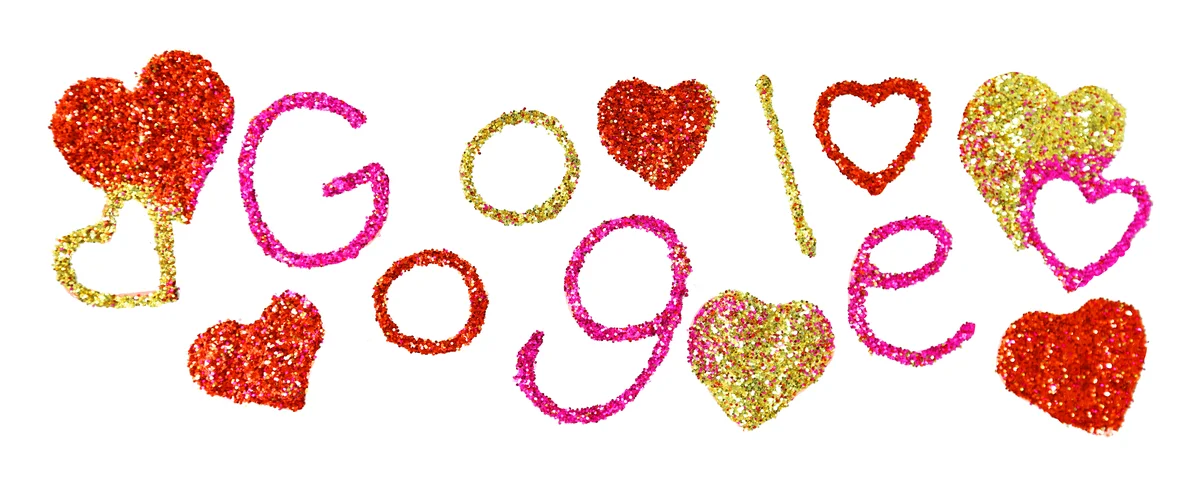 This year, we want to bring a little sparkle to your Valentine's Day — literally. 
Today's Google Doodle shimmers with glitter, which the artist created using glue and stop motion photography. If you want to let someone know you care, let the Doodle be an inspiration and try making your own card – my personal preference is the more glitter, the better. If you're struggling with finding the right words for your Valentine, you aren't alone: Searches for "
what to write in valentines day card
" increased by 400 percent in the U.S. this week.
Of course everyone celebrates Valentine's Day differently — maybe cards aren't your thing. A few other consistent searches showed up in Google this year. Classic gifts are still a go-to: "Valentine's chocolate" and "Valentine's flowers" saw search increases this week (in fact, searches for "where do they sell flowers near me" spiked more than 3,950% this week). Take a look at how they compare across the country.
Instead of sticking to the tried-and-true, perhaps you're looking to express yourself a bit more...visually. Say, with a heart-shaped...something! Here are the most popular searches for "heart-shaped…" items by state. It looks like people in Texas are tacoing about love this year, while over in Illinois, they're sharing a pizza of their heart.
These Google Trends aren't the only thing that's heart-shaped: Search for "Valentine's Day" on Google and you'll get a sweet(heart) surprise. 
And if you're looking to tell someone how you feel this holiday, Google Assistant can help you spread the love. Here's a list to get you started:
"Hey Google, read me a love poem."

"Hey Google, play romantic music." 

"Hey Google, turn up the love" for some light jazz, and if you have color-changing smart lights, they'll light up in red and purple tones.

"Hey Google, show romantic dinner recipes."

"Hey Google, serenade me."

"Hey Google, play a podcast about relationships." 

"Hey Google, tell me a fact about love" to learn about love in the animal kingdom.

Or ask, "Hey Google, do you love me?" for some help creating your own poem.
You can even treat yourself to a romantic movie night — or nights, no judgement here. Google TV is featuring Valentine's Day collections until February 21, so you can settle in and browse through "Rom-coms you love," "Ugly cry: Sad love stories" or "Black love stories." These collections are available on your Chromecast with Google TV or in the Google TV app on Android devices in the U.S.
No matter what your plans are this year, we hope you have a great Valentine's Day — and sorry for all the heartfelt puns...I know I can be pretty coronary.