Year in Search: Movies, TV, music and sports we searched for in 2018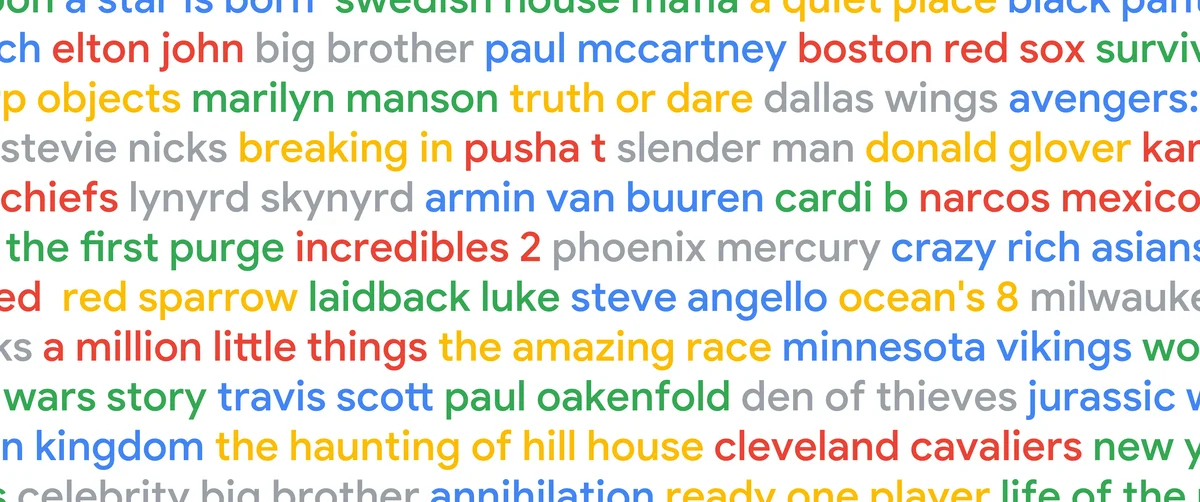 Curious which flicks, footballers and masters of falsetto have the fiercest fans? Year in Search might have a clue for you.
You can explore both the global and country-specific trend lists here, but we also wanted to dive deeper into the leagues, genres and styles that captured people's attention in the world of sports and entertainment in 2018.

Music
Our feet were tapping and our fingers were typing as we searched for these artists, the top trending in each major musical genre this year:
Movies
These are the big gainers from the big screen, trending the most in 2018:

TV
Any of these shows have you glued to the tube? Here are the binge watches that shot up the charts as top trending shows in 2018.

Sports Teams
From championship teams to blockbuster trades, these are the franchises that got people searching this year and are top trending within their leagues: