Android Pay says "Nǐ Hǎo" to Taiwan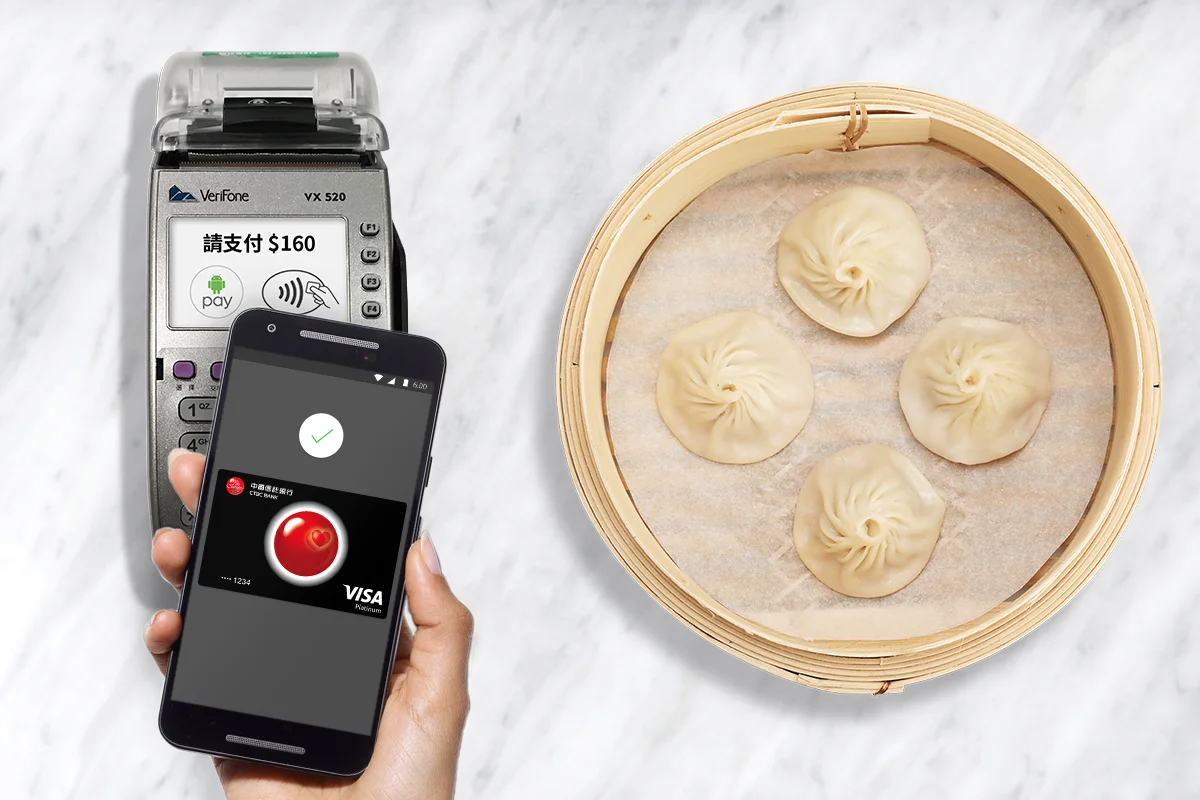 Whether you're heading out for dinner or doing your  weekly shopping, your Android phone is all you need to bring with you when you walk out the door. Starting now, Android Pay is available in Taiwan.
Android Pay helps you pay for things quickly and securely with your Android phone, plus lets you earn all the same loyalty points you would with your card.   
You'll be able to use Android Pay anywhere contactless payments are accepted, including your favorite shops like PX Mart, Carrefour, Watsons, and more. Simply unlock your phone and hold it to the payment terminal until you see a "check." It's that easy. And businesses across that already have contactless terminals don't need to do anything else to start accepting Android Pay in their stores.
Surfing your favourite mobile sites and apps? Android Pay lets you speed through checkout at places like Watsons, CrazyMike, and more. You can also save your HappyGo cards to Android Pay, and rack up points while you shop.
To start using Android Pay, just download the Android Pay app on Google Play and add an eligible Visa or MasterCard credit card from one of our supported banks, including CTBC and First Bank. Don't see your bank yet? Stay tuned. We're working to partner with more banks and cards all the time.
Once you've added an eligible card, you're ready to pay with your phone. Android Pay keeps a list of your latest transactions right in the app, so you can easily keep track of your purchases.
And when you use Android Pay in stores, your actual card number isn't shared. Instead, Android Pay sends a virtual account number to represent your account info—so your actual card details stay safe. Plus, you'll still get all the benefits and protections you're used to with your bank.
If you're a merchant or a developer, we've teamed up with many leading payment platforms, processors, and technology providers to make it even easier to accept Android Pay. Visit the Android Pay API developer site to learn more.
Get started with Android Pay in Taiwan today:
Install the app
, add your card and enjoy quick, convenient checkout.