4 shopping tips to get ready for Black Friday weekend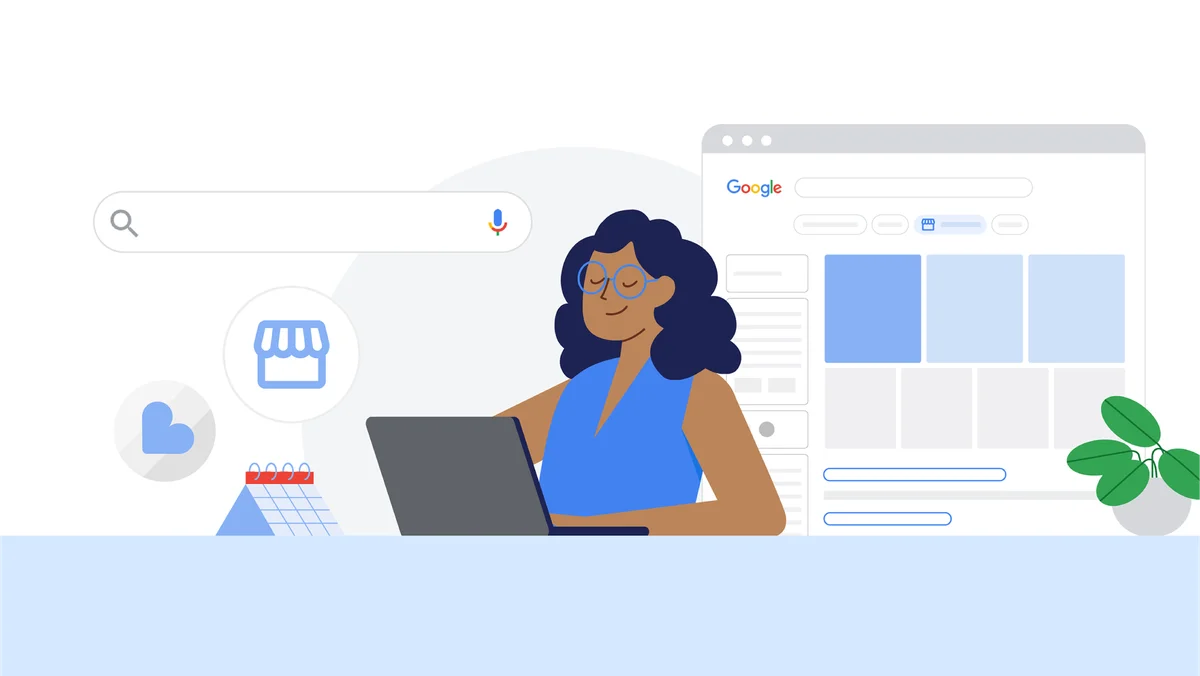 The biggest shopping days of the year are almost here. So we're sharing four tips to help you get ready, whether you're looking for bargains, specific businesses to support or gift inspiration, period.
1. Filter your shopping results by small business
84% of people say supporting local and/or small businesses is important to them.1 So we're making it easy for U.S. shoppers to discover and shop at small businesses this weekend and beyond. We've added a "small business" filter to Search on desktop and mobile, and to Maps on mobile. Tap the filter to see products from merchants across the web that identify as small businesses, including e-commerce brands, local businesses and sellers from marketplaces like Etsy and eBay.
2. Browse millions of holiday deals in one place
More than half of holiday shoppers plan to compare prices online to ensure they find a good deal.2 And that rings especially true for this weekend. Our new deals destination, available to shoppers in the U.S., can help you find on-sale products from across the web all in one spot. Easily browse through millions of promotions,3 including Black Friday and Cyber Monday sales from big-box stores, designer labels and local businesses. Just search "shop deals" or include a specific category, like "shop sneaker deals." And if you know what you want to buy, click the bell icon next to a product name to get notifications if its price drops.
3. Find gift inspiration on Search
Stuck on what to get the people on your list? Generative AI in Search can help you discover great gift ideas so you can hit the ground running this weekend. When you search for presents for someone, you'll see a variety of gift categories they might like, products from a range of stores and links to click out and keep exploring the web. And don't hesitate to get specific, like "gifts for a 7 year old who wants to be an inventor" — this new experience can help you find something for everyone. Start searching today if you're already opted into Search Generative Experience (SGE) in Search Labs in the U.S. Or head to goo.gle/sge-gifts to opt in.
4. Protect your payment info with a virtual card number
We're not the only ones who love online shopping — cyber criminals do, too. As e-commerce has grown, so have cases of fraud. One way you can protect yourself is by creating a virtual card number with Google Pay, available for American Express and Capital One cardholders in the U.S. Once set up, you can check out with your virtual card when shopping on Android or Chrome desktop. With a virtual card, your actual personal payment details will not be shared with the merchant, keeping your payment information safe in the event of a data leak or hack.