A merry mobile holiday with Google Shopping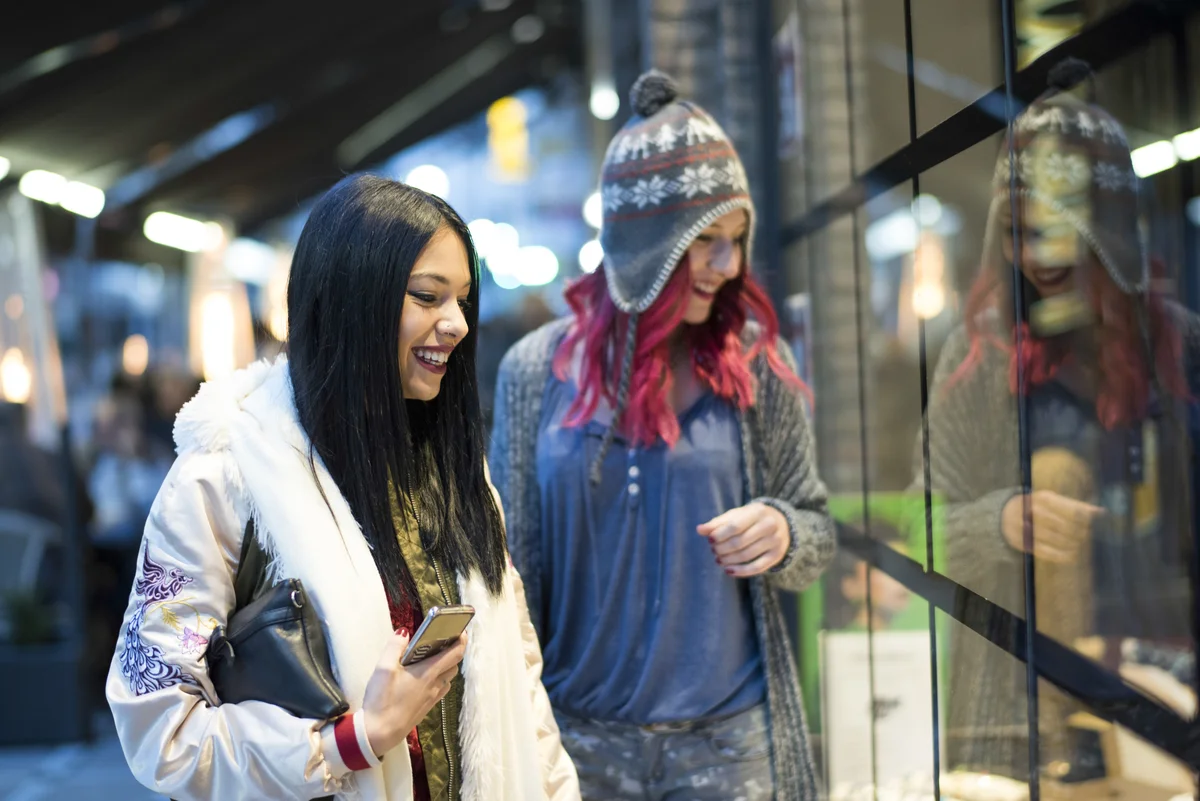 In those spare moments between basting the turkey, assembling gingerbread houses, and planning your ugly-sweater party, you might find yourself reaching for your phone to research holiday gifts you still need to buy. You're not alone: With information readily available at the swipe of a finger, holiday shoppers are doing more research before buying than ever before. Indeed, Black Friday searches containing "best" have more than doubled over the past two years on mobile. People are also scrutinizing products from every angle, including the packaging—mobile watchtime of unboxing videos is equivalent to watching "Love Actually" over 20 million times!
Before you head "over the river and through the woods" to deliver your presents this season, we're introducing improvements to mobile shopping experiences on Google that'll help you browse, research, compare, and get the items crossed off your holiday gift list.
What's hot on the list this year  
As always, there's a new crop of gifts climbing the trends chart. Here's a look at popular searches going into Black Friday:
Get the shopping scoop in a snap
To help you search for gifts on the go, we recently redesigned mobile shopping on Google, bringing more product information to the forefront. Click the "Quick View" button in the Google Shopping ad to preview details like a bigger image, product description, reviews and seller rating—and to see if you can score a good deal by checking if it's on sale. If you see an item that's almost perfect but not quite what you want, scroll down to view visually similar or related products underneath, or to discover more products from the same brands or retailers.
More quickly and easily research, compare and narrow down your gift options
We know you've got limited time and lots of gifts to buy. Knowing that researching items and comparing prices are two of the most common mobile shopping activities, we recently introduced enhancements to the knowledge panel on Google.com to help you quickly find product photos, videos, reviews, descriptions and more.
To help you further narrow down your options and give you deeper insight into potential purchases, we're now showing buying guides on Google for broad categories (like sewing machines or coffee grinders).
Also, when you search for a specific product, Google.com now shows you other helpful information, like related items, and allows you to compare reviews, prices and other specs, side by side. And if you're searching for tech gadgets, we'll help ensure that you're looking at the latest and greatest. You'll now see a label alerting you there's a "newer model available" if you're browsing last year's product.
Shop by voice with the Google Assistant
As much as we try to plan ahead, procrastination happens. If you find yourself looking for something at the last minute, try using your Google Assistant to see where you can purchase needed items nearby by saying "Ok Google, where can I buy…", or to get it sent right to your doorstep by saying "Ok Google, buy…". Heading into the holidays, we see people with a Google Home device—which enables voice shopping with the Google Assistant—are using their voice to most frequently buy or add everyday essentials like paper towels or pet food to their shopping lists. We're also seeing people using voice to find other types of products to prep for the holidays —including kitchen tools like basting brushes to perfectly glaze those Thanksgiving dishes, toys to slip under the tree, or fuzzy blankets to keep warm by the fireplace.
Whether you're researching on your phone or shopping with your voice, we wish you happy deal-hunting this holiday season!