Shop safely and easily from stores in your community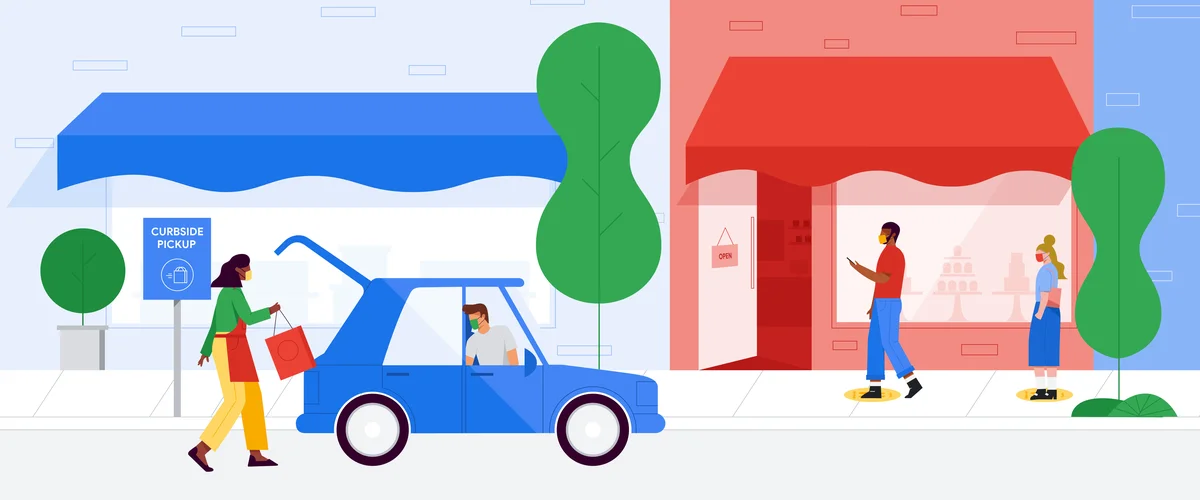 Convenience and safety are important when you're deciding how to shop–in fact, we've seen Google searches for "curbside pickup" and "safe shopping" increase tenfold in the last few months. And while you may want to support the stores nearby that have opened their doors, figuring out the best way to do so can be challenging. Which stores have reopened? Do they have the item you want in stock? Do they offer any services to minimize contact and time in store for shoppers? 
We want to help take away some of the unknowns when it comes to shopping in person. Here are a few ways we've improved Shopping results on Google Search, to help you safely and easily support the stores in your community. 


Filter to see what's locally available 
Want to see an item in person before purchasing, or can't wait for shipping and delivery? Whatever you're looking for, whether it's a new laptop for working from home, a baby jacket for fall or a grill for backyard barbeques, Google makes it easy for you to see what's available locally. Simply tap the Shopping tab, and select the Nearby filter at the top of the page or add "near me" to your search to view product options available from stores located near you.  
Compare hours, locations and inventory before you go  
It's now easier to see what's in stores near you before committing to going in person, with a map view and list of stores in the area. You can check each business's opening and closing hours, as well as how far each store is from you. You'll also get a preview of the items they sell that match what you searched for, with a carousel you can scroll through to see pictures and prices of the available products. 
Safely pick up what you need with curbside or in-store pickup
If you're worried about how to shop safely, we make it easy to see which stores offer ways to minimize contact while shopping with labels to indicate if shops offer curbside or in-store pickup.
If you're concerned an item will be out of stock when you get to the store, you can just click to call and speak with someone to confirm inventory. There's also a direct link to navigation to get you there right away if you're in a rush. 
Shopping in person comes with new challenges these days, but luckily stores are making it easier to adjust. And if you're a local business interested in helping shoppers find your store hours, locations, products, and pickup options on Google, you can create or update your Google My Business profile or upload your local product feed through Google Merchant Center.
We'll keep working to provide more helpful answers to your shopping questions and needs, so that you can safely and easily pick up what you're looking for while supporting the stores in your community.