Helping your products stand out to shoppers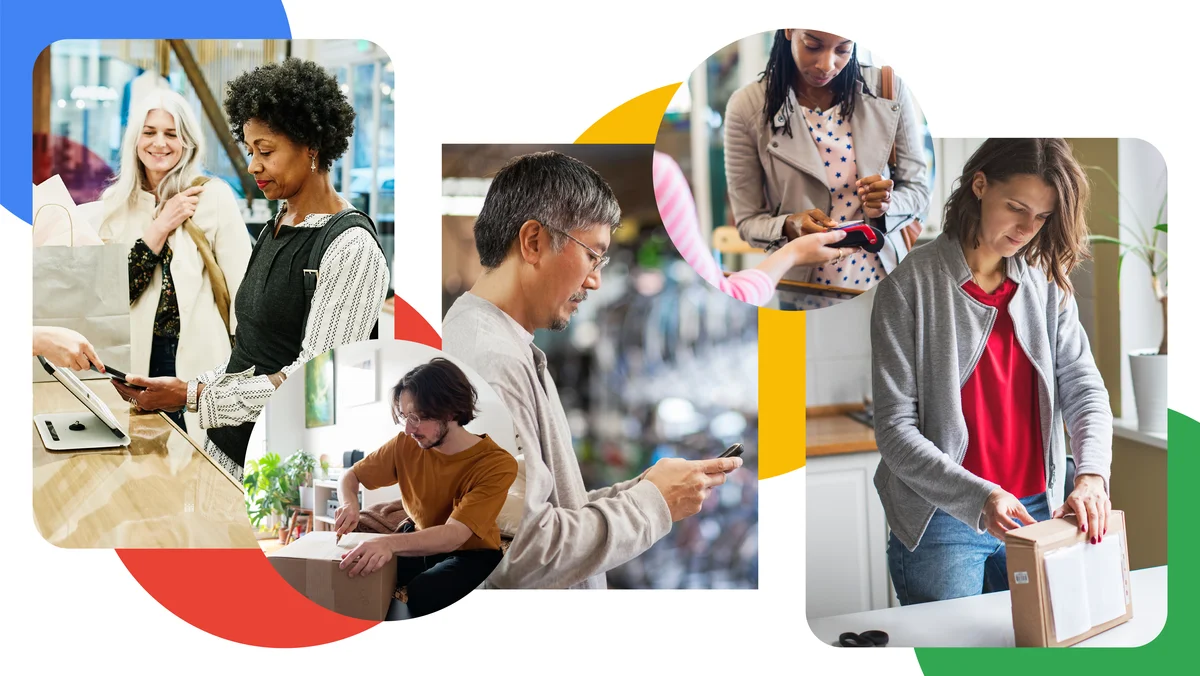 Online shoppers are more empowered than ever. They can find ratings, reviews, price comparisons and deals as quickly as inspiration strikes. And with all this information at their fingertips, they're also open to buying from somewhere new. In fact, last year in the U.S., 67% of holiday shoppers agreed Google helped them find new products, services or brands. Standing out to shoppers in those moments of inspiration and decision is critical.
This week at Shoptalk, we're sharing new data and insights tools to give brands and retailers the extra edge in knowing how shoppers are finding them, what shoppers want and what they're browsing for. These tools can also help merchants price their products more competitively and — most importantly — boost sales.
Building trust with shoppers
Shoppers discover new brands online every day. But before they make a purchase, they want to know they're spending money with a business they can trust. To reward merchants for good customer experiences and help them build their reputation with potential buyers, we're introducing the Shopping Experience Scorecard program.
Merchants who provide excellent shipping and returns services, for example, may receive a badge indicating they're a Trusted Store, which will appear alongside their free product listings on the Shopping tab. Merchants receive a Trusted Store badge based on their performance across metrics relative to other merchants, including but not limited to shipping speeds, shipping and return costs, and return windows.
Based on our early testing, merchants displaying a Trusted Store badge are more likely to receive clicks. We're also seeing stronger traffic to lesser-known merchants. Keep an eye out for the Shopping Experience Scorecard program, which will roll out across the U.S. in the coming months.
The Trusted Store badge indicates a merchant performs well in areas like shipping speeds and costs
Delivering more actionable insights
From merchandising to branding, insights have influenced decision making and the ability to attract customers for decades. Today, we're introducing new insights tools to help merchants keep reaching customers and growing their businesses.
It's free for any merchant to list their products on Google. And now, we're making it easier to measure the impact of their free listings with free listings conversion reporting. This new tool shows merchants the total traffic, impressions and conversion rate of their free listings, helping them make decisions about future ones.
For example, let's say an online hat seller started using Google's free listings a year ago. At the time, it wasn't possible to see the business impact of those free listings in their Merchant Center account. Now, with conversion reporting, they can see all the conversions Google is sending them — at no additional cost.
Free listings conversion reporting helps a merchant see the total traffic, impressions and conversion rate of their free listings on Google
Product pricing in the market is dynamic, and staying competitive is critical. That's why we're introducing the price insights tool, which helps merchants see whether their products are priced competitively and the projected impact of price changes on their revenue. Using machine learning, the tool offers merchants a suggested price for each product they sell, along with predicted impressions, clicks, conversions and gross profit. This means a merchant can see how their pricing stacks up in comparison to the same product sold by other retailers, as well as potential revenue if they were to change the price.
Let's come back to our online hat seller. The price insights tool would give them insights into how to price different hats. For instance, during warmer temperatures, the tool might recommend lowering the prices of winter hats and raising the prices of sun hats.
See whether your products are priced competitively in the market with the price insights tool
Local product insights are also coming soon to local retailers who manage a Business Profile in the U.S. and Canada. These insights will show local businesses their most-viewed products, including a snapshot of top products and total views of their products over time. This will help brick-and-mortar retailers without an e-commerce offering better understand how interest varies among their top products.
Now let's pretend our online hat seller sells out of several brick-and-mortar locations. The local product insights report would show them which products from their Business Profile are most viewed. This may change their merchandising, assortment or even buying choices in the future.
Brick-and-mortar merchants who list their products on Google can easily see a snapshot of their top-viewed products
Merchants running Google Ads can also use these tools with the Insights page, which provides business-driving search trends and tailored performance insights.
These are just some of the ways we're helping merchants of all sizes understand their performance in stores and online, and reach more shoppers on Google. To learn more, register for Retail on Air — an on-demand video series to understand how customer behavior is shifting and how to unlock more profitability in 2022.