3 ways to find a great deal with Google Flights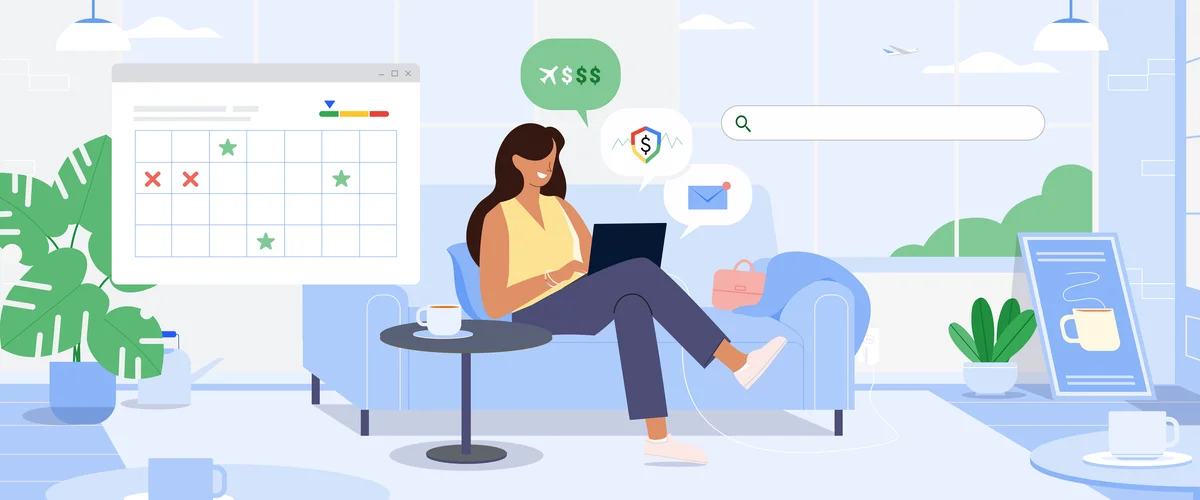 If you want to save money on flights this holiday season, or any time of year, a little bit of planning can go a long way. Most of the time, it's better to book on the early side, especially when your plans aren't very flexible. But flight prices do change frequently, and there are often low fares to be found with the right tools (and some perseverance).
So for all the thrifty travelers out there, we're sharing a few new and existing ways Google Flights can help you find a great deal.
1. Get new insights on the cheapest time to book
On Google Flights, you can already see whether current prices for your search are low, typical or high compared to past averages for the same route. But the age-old question remains: Is it better to book now or wait for lower prices to come along?
So this week, we're launching upgraded insights to make that choice a bit easier. For searches with reliable trend data, you'll now see when prices have typically been lowest to book your chosen dates and destination.
For example, these insights could tell you that the cheapest time to book similar trips is usually two months before departure, and you're currently in that sweet spot. Or you might learn that prices have usually dropped closer to takeoff, so you decide to wait before booking. Either way, you can make that decision with a greater sense of confidence.
2. Turn on price tracking
If you do want to wait for lower fares before you book, price tracking can do most of the heavy lifting for you. When you enable price tracking, we'll automatically notify you if flight prices drop significantly. You can set up tracking for specific dates, like your best friend's destination wedding in February. Or, if you're more flexible, you can turn on "Any dates" price tracking to receive emails about deals anytime in the next three to six months. To enable this feature, make sure you're logged into your Google account.
3. Snag a price guarantee
On some flight results, you'll see a colorful price guarantee badge, which means we're especially confident the fare you see today won't get any lower before departure. When you book one of these flights, we'll monitor the price every day before takeoff, and if the price does go down, we'll pay you back the difference via Google Pay. These price guarantees are part of a pilot program available for select Book on Google itineraries departing from the U.S.
2023 flight booking trends
Outside of these tools, we've gathered other information to help you travel on a budget. Last year, we shared money-saving insights based on historical pricing trends on Google Flights. We ran the numbers again with the latest data1, and most of the tips from 2022 still hold true: Taking a layover or avoiding weekend departures are among the best ways to save on your next flight booking.
But things have changed a bit for flights around Christmas and flights to Europe. In both scenarios, you'll want to book even earlier than usual, especially if you're heading across the pond. Here's what we found:
Best time to book flights for Christmas: For trips starting in mid-December, you're most likely to find deals around early October. Average prices tend to be lowest 71 days before departure — a big change from our 2022 insights, which found that average prices were lowest just 22 days before departure. And the typical low price range is now 54-78 days before takeoff.
Best time to book flights from the U.S. to Europe: Average prices have been lowest 72 days or more before departure. In other words, average airfares from the U.S. to Europe only tend to increase over time, especially once you're about 10 weeks from departure. So if you want to dust off that passport, you should book your flight as soon as possible.
With these tools and trends, you'll be more than ready for takeoff. Safe travels!