A new advisory committee to improve flight emission estimates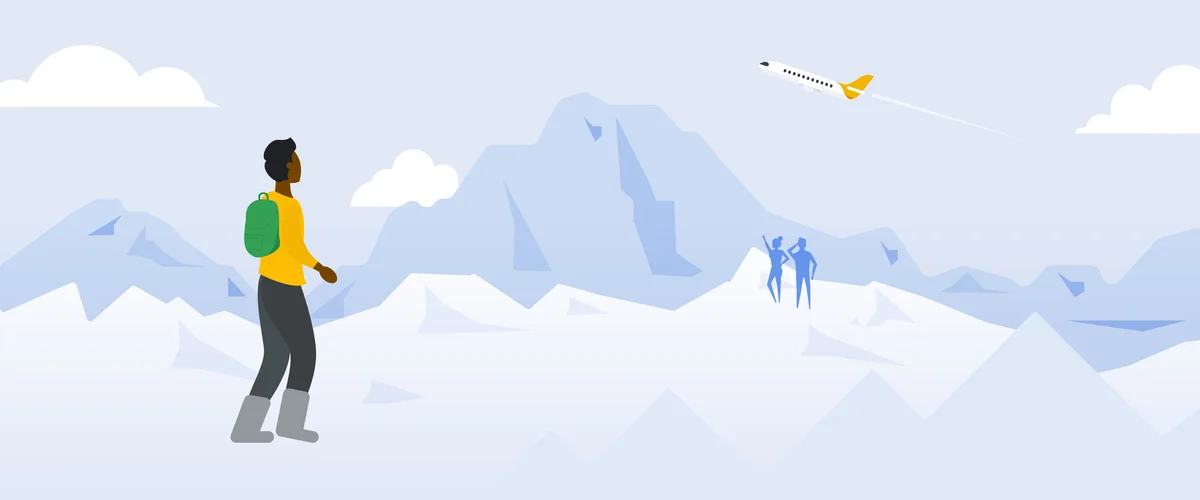 Tackling climate change is a global effort, and everyone — businesses, governments, individuals — has an important role to play. So it's critical that we all have access to high-quality, credible information to understand how our everyday choices might affect the environment. For example, air travel, which accounts for 2-3% of global CO2 emissions, is one area where we can make a big impact. In fact, global search interest in "sustainable travel" has increased by 100% over the past five years.
To help travelers make more sustainable choices, we created the Travel Impact Model (TIM), a public and freely accessible methodology for predicting the per-passenger CO2 emissions produced by an upcoming flight. Today, the TIM powers the emissions estimates you see on Google Flights, as well as sites like Booking.com, Expedia and Skyscanner, through our work in the Travalyst coalition.
Over time, we've refined and improved the TIM with help from academic and nonprofit experts, as well as various partners in the travel industry. Now, we're formalizing these collaborative efforts by establishing an independent advisory committee to oversee future changes to the TIM.
With the International Council on Clean Transportation serving as the Secretariat, this new committee brings together a group of uniquely qualified individuals and organizations:
Jill Blickstein, Vice President, Sustainability, American Airlines
Tim Johnson, Director, Aviation Environment Federation
Jane Ashton, Sustainability Director, easyJet
Achilleas Achilleos, Strategic Programme Officer, European Union Aviation Safety Agency (non-voting board observer)
Kevin Welsh, Executive Director, Environment & Energy, Federal Aviation Administration (non-voting board observer)
Dr. Marc Stettler, Reader in Transport and the Environment, Imperial College London
Dr. Daniel Rutherford, Aviation Program Director, International Council on Clean Transportation (non-voting Secretariat representative)
Caroline Drischel, Head of Corporate Responsibility, Lufthansa Group
Prof. Steven Barrett, Professor of Aeronautics and Astronautics, Massachusetts Institute of Technology
Andrew Chen, Principal, Aviation Decarbonization, Rocky Mountain Institute
Sally Davey, Chief Executive Officer, Travalyst
Starting this month, the TIM Advisory Committee will convene on a regular basis to discuss and approve updates to the model by incorporating the latest scientific knowledge in the field of flight emissions forecasting. Google will continue to administer the technical implementation of the TIM, including the management of API access and relevant data sources from standardized industry feeds.
While there's still a long road ahead to make aviation more sustainable, increasing transparency for travelers is an important step forward. We'll continue to work across the travel sector to make sure you can find consistent and reliable data, no matter where you research your next trip.