5 things to try with Wear OS on the Samsung Galaxy Watch4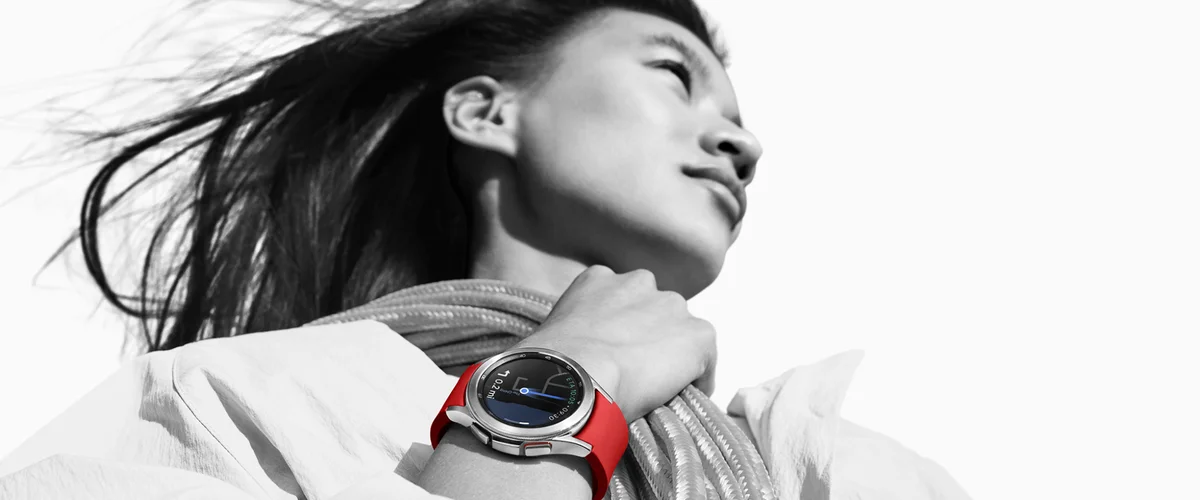 For over a decade, Samsung and Google have worked together to push mobile technology forward across smartphones, tablets and foldables. We both want to bring users the best experiences possible, and as partners, we love a challenge. And now, we're ready to take our collaboration to the next level with smartwatches. 
Smartwatches are the next step in mobile computing and we're truly excited about the future of wearables. Today at Unpacked, Samsung unveiled its new Galaxy Watch4 with Wear OS Powered by Samsung. It's the first smartwatch running on our unified platform.
We're taking what we've learned from Wear OS and Tizen to jointly build what smartwatch users need. Compared to previous Wear OS smartwatches, the Galaxy Watch4 features a 2.5x shorter set up experience, up to 40 hours of battery life, optimized performance with app launch times 30 percent faster than before and access to a huge ecosystem of apps and services.
And there are more ways to get more done from your wrist with Wear OS. We're introducing more capabilities and a fresh new look based on Material You design language for Google Maps, Messages by Google and Google Pay apps as well as launching a YouTube Music app. There are also new apps and Tiles coming to Wear OS for quicker access to your favorites. Let's get into the details:


1. Navigate with Google Maps on your wrist
The Google Maps app on Wear OS will get you to your destination as efficiently as possible, whether you're walking, cycling or driving. Turn-by-turn directions sent from phone to watch will help you to arrive on time. The watch app also syncs with Google Maps on your phone, and will show the home and work addresses you've added for easy access, as well as recent searches so you can start navigating where you want to go quickly.
2. Stay connected with Messages by Google
With the updated Messages by Google app, you can receive messages on the go and easily reply directly from your watch without needing to take out your phone. The Messages app on your watch syncs with your phone, so your conversations stay up to date. If you're in the United States, South Korea or Japan, you can download Messages on your Galaxy Watch4 from Google Play. For all other supported countries, Messages will already be available on your smartwatch.

3. Pay in more countries with Google Pay
Easy contactless payment from your wrist has always been a part of Wear OS. We're now expanding support for Google Pay to 16 new countries including Belgium, Brazil, Chile, Croatia, Czech Republic, Denmark, Finland, Hong Kong, Ireland, New Zealand, Norway, Slovakia, Sweden, Taiwan, Ukraine and United Arab Emirates, with more to come. You'll also see the app's revamped design so credit cards stored in your wallet are larger and easier to swipe through. 
To use Google Pay on your Galaxy Watch4, download the app in Google Play on your smartwatch. Once Google Pay is added to your smartwatch, you'll be able to see it alongside your other apps.

4. Download and listen to your favorite tunes with YouTube Music
YouTube Music Premium subscribers will enjoy access to more than 80 million songs and thousands of playlists on the new YouTube Music app on Wear OS. This standalone app is the first smartwatch app from YouTube Music that allows YouTube Music Premium subscribers to download music for ad-free offline listening, even without your phone nearby. The app also comes with the Smart Downloads feature, which refreshes the songs you've downloaded to your watch whenever it's charging and connected to WiFi. You can even use tailored playlists for the perfect soundtrack, whatever you're doing. 
YouTube Music will be available for download to your Galaxy Watch4 from Google Play.
5. Discover new Google Play apps and Tiles
At Google I/O, we shared that we've been working with developers to bring richer, immersive apps to Wear OS. We also made updates to Google Play for Wear OS so it's easier to discover and download apps. Now we're introducing new experiences from your favorite apps to your smartwatch, including Calm, Komoot, MyFitnessPal, Period Tracker, Sleep Cycle, Spotify, Strava and many more.
Many of these apps will also launch new third-party Tiles, so there's a quick way to access the information and actions you care about most.
This will all be available on your Galaxy Watch4 and Galaxy Watch4 Classic, available for pre-order in select markets today and in retail starting August 27. And for current Wear OS users, you'll see some of these updates begin to roll out starting today.