Wear OS by Google: Health and help are just a swipe away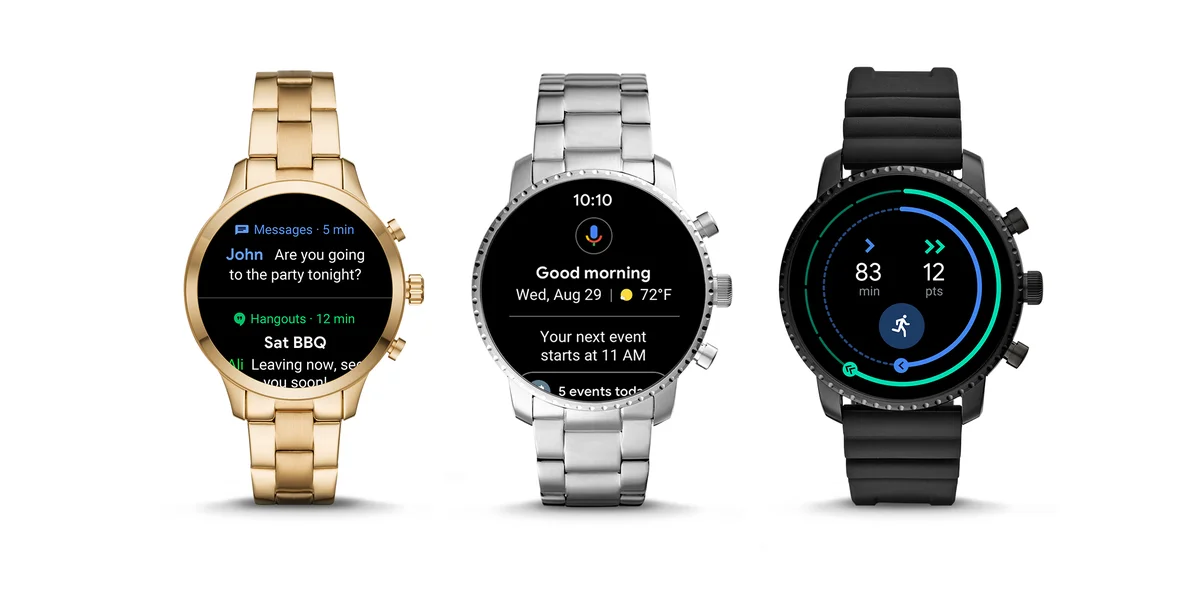 As you go about your busy day, every minute matters. We're evolving the design of Wear OS by Google to help you get the most out of your time—providing quicker access to your information and notifications, more proactive help from the Google Assistant, and smarter health coaching—all with a swipe of your finger.
Easier access to notifications and more
We're making it easier to browse, dismiss or take action on your notifications with the new notification stream. Simply swipe up to see all your notifications at once. See an important message? Just tap to select a built-in smart reply without even leaving your stream. Swipe down on your watch to get quicker access to handy features and shortcuts like Google Pay or 'Find my phone'.
More proactive help from your Google Assistant
With the new design, you can now receive proactive and personalized help from your Google Assistant. Let's say you're headed to the airport—swipe right on your watch to see your flight status or hotel reservation. Tap on smart suggestions like the weather at your destination or find a restaurant near your hotel. When you're getting ready for the day, your Google Assistant will help you stay ahead by reminding you to bring an umbrella, showing you your day's meetings, or warning you if there is a delay on your commute. The Google Assistant will also suggest features you may not have tried yet and will become more helpful over time as it gets to know you and as we add new features.
Smarter health coaching
Last week, we announced that Google Fit is making it easier to be healthy with two new activity goals: Heart Points and Move Minutes. We worked with the American Heart Association and the World Health Organization to design these goals based on their physical activity recommendations which are shown to have health benefits for your heart and mind. Now, you can simply swipe left to start a workout or see how you are tracking toward your goals.
We'll begin rolling out these new features over the next month, so look out for updates on your Wear OS by Google smartwatch. Some features may vary by phone OS, watch or country.