17,572 singers, in perfect harmony (from their own homes)
When you think of a choir, you likely put a descriptor before it: a school choir, a church choir, a community choir. Singing in a chorus usually means you're standing within a large group of people, belting out songs and nailing those harmonies together. But what happens when you can't gather in person to sing? 
That's where virtual choirs come in. Composer and conductor Eric Whitacre has been putting them together for more than a decade, long before the pandemic left us stuck at home—and his most recent collaboration, which debuted on YouTube July 19, is his biggest project yet. 
Whitacre started organizing Virtual Choirs in 2009, when a fan uploaded a video of herself singing one of his choral compositions. He saw the video, then asked others to record themselves singing the other parts of the same composition to form a "choir." That first group featured 185 singers, and each one since has grown larger and larger, to more than 8,000 voices for the fifth performance in 2018.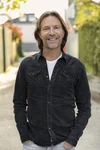 Eric Whitacre (Photo by Marc Royce)
This year, signups for Virtual Choir have skyrocketed. More than 17,000 singers from around the world found a way to participate in the sixth recording from the isolation of their own homes. They all learned "Sing Gently," a song Whitacre composed during the pandemic. "Even early on, you'd be walking down the street in masks and you'd go out of your way to not pass someone," Whitacre says. "A random stranger would become a threat. That was hard to see, and I was feeling that all over." So the lyrics to "Sing Gently" encourage people to "live with compassion and empathy, and do this together," he says. 
The Virtual Choir team uses every video submitted, unless there's a technical problem with the recording. That means there are thousands of videos to sync together, and thousands of sound recordings to edit so the result sounds seamless. This time around, the team featured three sound editors, six people reviewing each submission and two executive producers; the team was scattered through the U.S., the U.K. and South Africa. Across three different continents, they used Google Docs and Google Sheets to keep track of their progress, Google's webmaster tools to manage thousands of email addresses and Google Translate to keep in touch with singers around the world. Singers checked the choir's YouTube channels for rehearsal videos, footage of Whitacre conducting the song and Q&As with other singers and composers.
The video for "Sing Gently" features the song's lyrics and footage of the singers, who recorded from their homes.
It was also significant that these singers came together (figuratively speaking) at a time when musicians are suddenly out of work. "It's an especially surreal moment for singers, because we've been labeled as superspreaders," Whitacre laments, referring to a term for people who spread the disease more than others; in one instance, dozens of singers in Washington state were infected after a choir practice.  "Even just the act of singing is dangerous for other people." He says he was struck by the number of participants who told him it felt good to sing with others again—even though they weren't actually performing in the same room. 
Molly Jenkins, a choir lover based in North Carolina, was one of the 6,262 sopranos who took part in "Sing Gently." She had always wanted to join a virtual choir, but never found the perfect time to give it a try. But since there's no such thing as a perfect moment in a pandemic, she decided to figure out a way to make it work. 
This, I think, is the best of the promise of the Internet.
With her phone in hand to hear the guide tracks, Molly practiced whenever and wherever she could: in the shower, at the kitchen table while working from home, in her front yard and while burping her baby. When it came time to record her track, there was one problem: finding a quiet place to record. "There was no space to record where a shrieking, gurgling baby wouldn't interrupt the take," she says. 
She ended up in her car on a rainy day, playing the conductor track on her laptop and recording her vocals on her phone. Sound engineers were able to isolate her vocal track from the background noise of the rain tapping on her windshield. "I'm just so glad I went for it," Molly says.
Whitacre says that improvisational spirit is key to creating his choirs, and he's grateful that technology can enable great collaborations despite social distancing. "It really speaks to the best of technology," he says. "This, I think, is the best of the promise of the Internet."