10 years of insights from Think with Google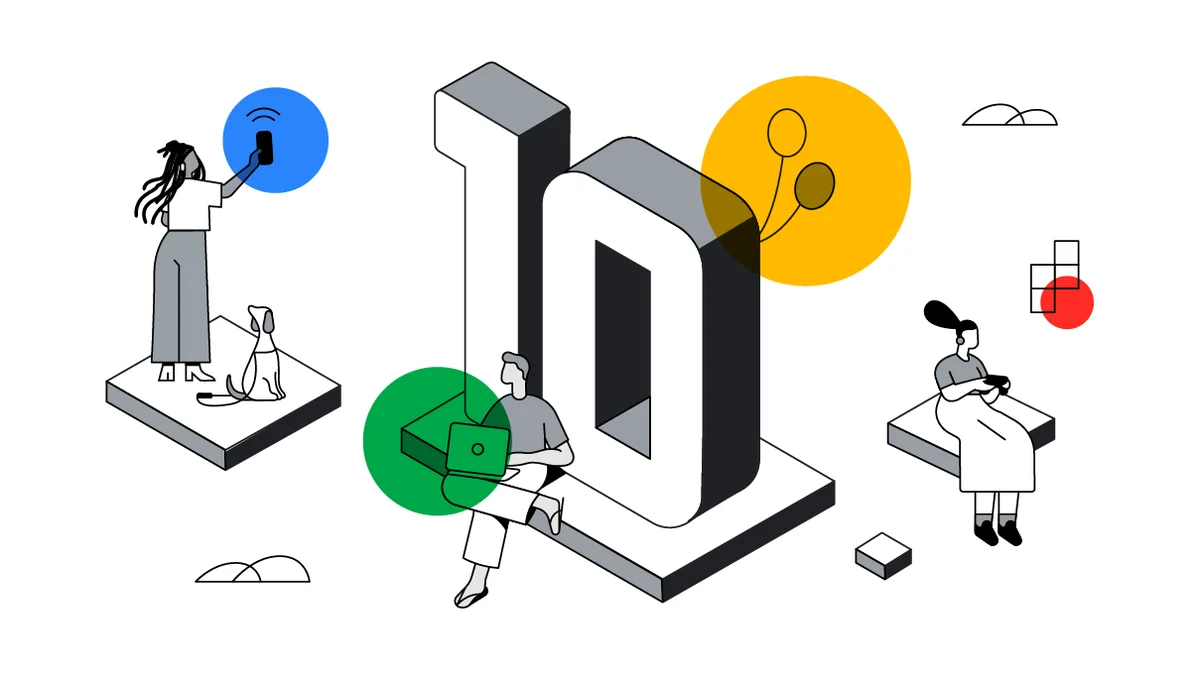 The year is 2012. You and a record-setting 8 million people are watching live as skydiver Felix Baumgartner breaks the speed of sound with his 24-mile fall to Earth. In another tab, PSY's "Gangnam Style" plays for the umpteenth time. Later in the year, it will become the first YouTube video to hit 1 billion views. You're doing all of this, of course, on your desktop, a device that still accounts for more than 90% of web traffic globally.
That same year, we introduced Think with Google to give readers insights into behavioral and cultural trends based on Google data.
So much has changed in the decade since. For one, there's a much higher chance you're reading this article on mobile, which now makes up almost 60% of global web traffic. In that time, Think with Google has charted the evolution of consumer behavior as new digital technologies have emerged.
To mark the 10-year anniversary of Think with Google, here's a selection of insights that tell that story.
2012: The shift from TV to online video begins
The opening ceremony for the 2012 Olympics drew a global TV audience of 900 million. By the time the Games were over, NBC declared it the most-watched television event in U.S. history.
But an important change was underway: As broadband access increased, people were ditching TV programs and heading online. In a 2012 Think with Google study, 44% of 13-to 24-year-olds said they spent more time watching online video than TV.
Source: Ipsos/Google, 2012 Teens and Twenty-Somethings research study, 2012.
2014: Multi-screen behavior moves mainstream
In 2010, when sports fans tuned into the World Cup, they were so glued to their TV screens that online searches, which tended to take place on desktop, plummeted.
Ahead of the 2014 World Cup, we drew on data from the Union of European Football Associations Champions League to make a prediction: "Second screening," where fans tune into an event on a big screen while following along on mobile, was going mainstream. That prediction held up. In 2018, research revealed that 70% of adults looked at a second screen while watching TV.
2015: Micro-moments emerge
By 2015, long gone were the days where shoppers had to write a list before heading to the store. Instead, people were turning to their smartphones the second they wanted to do something, discover something or buy something.
We called these "micro-moments," and they were becoming increasingly widespread. That year, 82% of smartphone users consulted their phone while in a store.
2017: Mobile speed becomes critical to success
In 2017, it took, on average, 22 seconds for a mobile webpage to load.
That might not sound like much, but according to Google research that year, it was enough to sink an online business. The research, which analyzed the landing pages of 900,000 mobile ads, found that as page load time went from one second to 10 seconds, the probability of a mobile visitor bouncing increased 123%.
2018: Video gets interactive
We've all seen people with their heads buried in their phones, unaware of what's happening around them. Maybe that's why the internet has long had an unfair reputation as an isolating experience.
But YouTube data from 2018 revealed an emerging trend that would explode just a few years later: the rise of video as an interactive, social experience. For example, we saw a huge interest in videos that encouraged viewers to do something — study, clean, read — at the same time as a YouTube creator and their followers.
2020: Online resources become a lifeline
No amount of Search data could have predicted what would happen in 2020, as the coronavirus pandemic shuttered offices, stores and schools.
Many people used the stay-at-home mandates to develop new skills. YouTube data revealed that globally, videos with variations of "beginner" in the title earned more than 7 billion views.
2021: Virtual experiences stay put
If anyone thought the changes brought on by the pandemic were temporary, Search data from 2021 suggested otherwise.
While people were understandably eager to go back to IRL experiences, virtual social events never fully went away. Around the world in 2021, we saw a 90% year-on-year increase in searches containing the term "watch party."
2022: What's coming next
Now, here we are in 2022. We're continuing to crunch the numbers and share trends. We're shedding light on evolving consumer behavior. And we're sharing the lessons Google is learning, in real time, on topics ranging from inclusion to privacy. In an industry that has changed so much over the past decade, and will continue to do so, insights like these are crucial — and we'll be here to keep sharing them.