Putting machine learning into the hands of every advertiser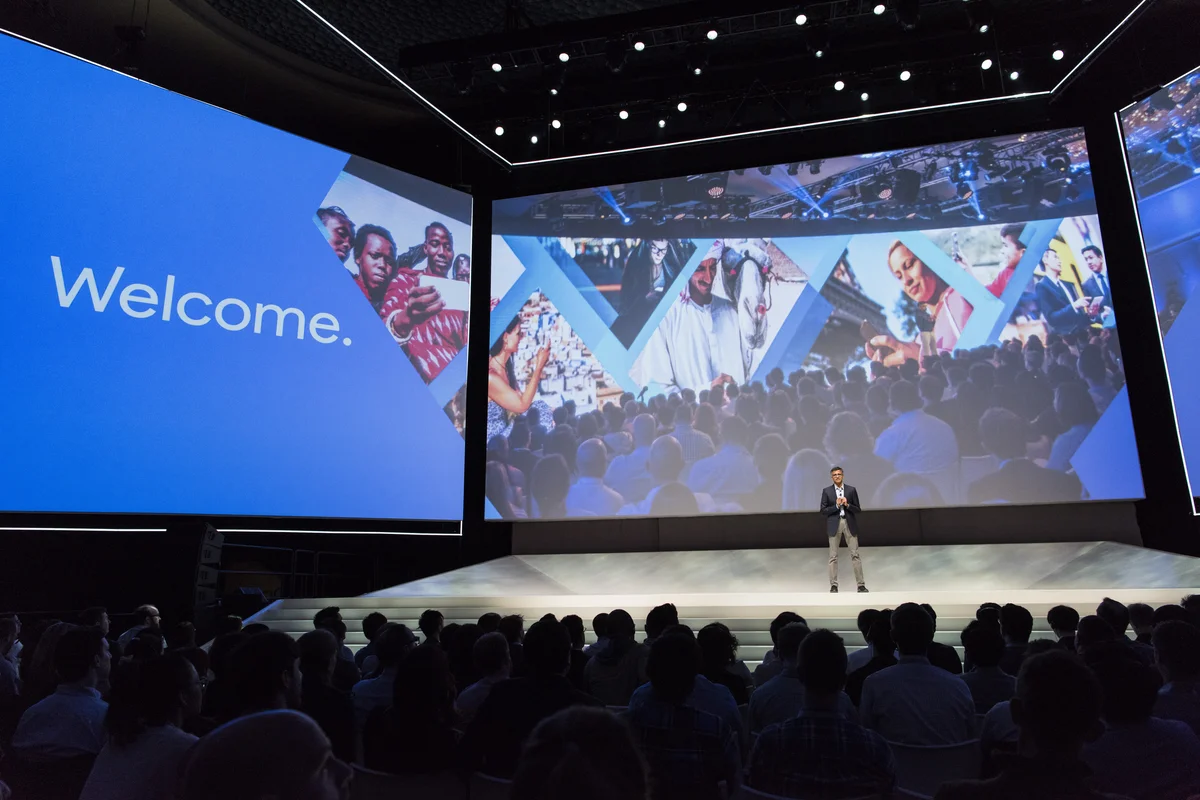 The ways people get things done are constantly changing, from finding the closest coffee shop to organizing family photos. Earlier this year, we explored how machine learning is being used to improve our consumer products and help people get stuff done.
In just one hour, we'll share how we're helping marketers unlock more opportunities for their businesses with our largest deployment of machine learning in ads. We'll explore how this technology works in our products and why it's key to delivering the helpful and frictionless experiences consumers expect from brands.

Join us live today at 9am PT (12pm ET).

Deliver more relevance with responsive search ads

Consumers today are more curious, more demanding, and they expect to get things done faster because of mobile. As a result, they expect your ads to be helpful and personalized. Doing this isn't easy, especially at scale. That's why we're introducing responsive search ads. Responsive search ads combine your creativity with the power of Google's machine learning to help you deliver relevant, valuable ads.
Simply provide up to 15 headlines and 4 description lines, and Google will do the rest. By testing different combinations, Google learns which ad creative performs best for any search query. So people searching for the same thing might see different ads based on context.

We know this kind of optimization works: on average, advertisers who use Google's machine learning to test multiple creative see up to 15 percent more clicks.1
Responsive search ads will start rolling out to advertisers over the next several months.
Maximize relevance and performance on YouTube

People watch over 1 billion hours of video on YouTube every day. And increasingly, they're tuning in for inspiration and information on purchases large and small. For example, nearly 1 in 2 car buyers say they turn to YouTube for information before their purchase.2 And nearly 1 in 2 millennials go there for food preparation tips before deciding what ingredients to buy.3 That means it's critical your video ads show at the right moment to the right audience.
Machine learning helps us turn that attention into results on YouTube. In the past, we've helped you optimize campaigns for views and impressions. Later this year, we're rolling out Maximize lift to help you reach people who are most likely to consider your brand after seeing a video ad. This new Smart Bidding strategy is also powered by machine learning. It automatically adjusts bids at auction time to maximize the impact your video ads have on brand perception throughout the consumer journey.
Maximize lift is available now as a beta and will roll out to advertisers globally later this year.
Drive more foot traffic with Local campaigns

Whether they start their research on YouTube or Google, people still make the majority of their purchases in physical stores. In fact, mobile searches for "near me" have grown over 3X in the past two years,4 and almost 80 percent of shoppers will go in store when there's an item they want immediately.5 For many of you, that means driving foot traffic to your brick-and-mortar locations is critical—especially during key moments in the year, like in-store events or promotions.
Today we're introducing Local campaigns: a new campaign type designed to drive store visits exclusively. Provide a few simple things—like your business locations and ad creative—and Google automatically optimizes your ads across properties to bring more customers into your store.
Show your business locations across Google properties and networks
Local campaigns will roll out to advertisers globally over the coming months.
Get the most from your Shopping campaigns

Earlier this year, we rolled out a new Shopping campaign type that optimizes performance based on your goals. These Smart Shopping campaigns help you hit your revenue goals without the need to manually manage and bid to individual products. In the coming months, we're improving them to optimize across multiple business goals.
Beyond maximize conversion value, you'll also be able to select store visits or new customers as goals. Machine learning factors in the likelihood that a click will result in any of these outcomes and helps adjust bids accordingly.
Machine learning is also used to optimize where your Shopping ads show—on Google.com, Image Search, YouTube and millions of sites and apps across the web—and which products are featured. It takes into account a wide range of signals, like seasonal demand and pricing. Brands like GittiGidiyor, an eBay company, are using Smart Shopping campaigns to simplify how they manage their ads and deliver better results. GittiGidiyor was able to increase return on ad spend by 28 percent and drive 4 percent more sales, while saving time managing campaigns.
We're also adding support for leading e-commerce platforms to help simplify campaign management. In the coming weeks, you'll be able to set up and manage Smart Shopping campaigns right from Shopify, in addition to Google Ads.
Tune in to see more!

This is an important moment for marketers and we're excited to be on this journey with you. Tune in at 9am PT (12pm ET) today to see it all unfold at Google Marketing Live.
For the latest news, follow the new Google Ads blog. And check out g.co/adsannouncements for more information about product updates and announcements.
1. Internal Google data
2. Google / Kantar TNS, Auto CB Gearshift Study, US, 2017. n=312 new car buyers who watched online video
3. Google / Ipsos, US, November 2017
4. Internal Google data, U.S., July–Dec. 2015 vs. July–Dec. 2017
5. Google/Ipsos, U.S., "Shopping Tracker," Online survey, n=3,613 online Americans 13+ who shopped in the past two days, Oct.–Dec. 2017