Expanding our ML-based flood forecasting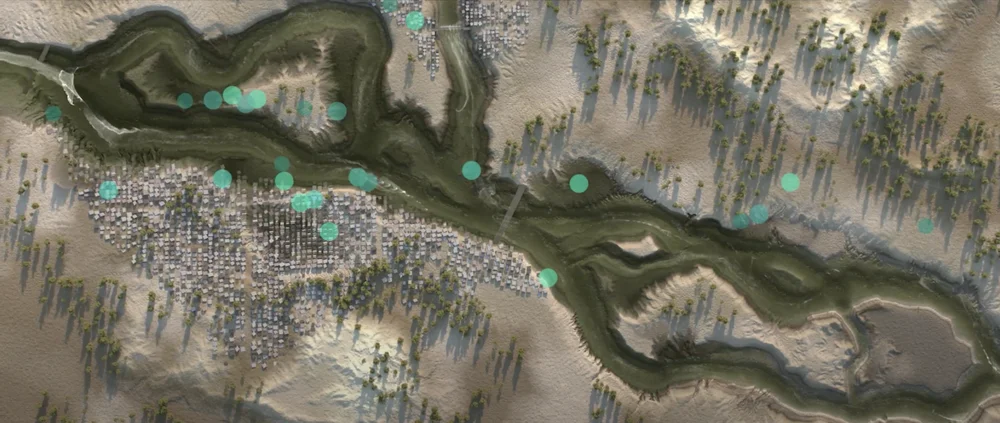 In 2018 we began our flood forecasting initiative to help combat the catastrophic damage from floods each year by equipping those in harm's way with accurate and detailed alerts. This work is a part of Google's broader Crisis Response program which provides people access to trusted information and resources in critical moments. For over a decade, our Crisis Response team has been partnering with front line and emergency workers to develop technology and programs that help keep people safe, informed and out of harm's way.
Expanding our forecasting reach
In the first three years, we expanded our program to cover much of India and Bangladesh, working in partnership with the Indian Central Water Commision and with the Bangladesh Water Development Board, covering an area with about 220 million people and sending out 40 million potentially life-saving alerts. And in 2021, our operational systems were further expanded to cover an area with over 360 million people. Thanks to better flood prediction technology, we sent out over 115 million alerts — that's about triple the amount we previously sent out.
Coverage areas of our current operational flood forecasting systems. In these areas, we use our models to help government alerts reach the right people. In some areas we have also increased lead time and spatial accuracy.
We're hyper-focused on making alerts more local, accessible, actionable and accurate — the more information we can offer about upcoming floods, the better, more timely decisions people can make. Most global flood alerts only provide information on how much a river will rise (e.g. 30 cm), which doesn't always mean people can know what that would mean for them and their village. Our flood alerts display inundation maps, which show the extent and depth of flooding right on top of Google Maps, so people can visualize this critical information more easily. Our new manifold inundation model and advances across all models allow us to scale up significantly and provide this information to many more people (and we'll share more about this technology in the near future).

We recently launched the Google Flood Hub to make this flood data even more hyper-local. It allows you to zoom into our inundation maps where you can find information about the same flood, and focus on highly specific areas, such as a village. The Flood Hub provides the same depth and flood extent information in a more visual format that helps people to understand the current and forecasted flood situation in their area instantly. This site will be our primary resource for local, visual forecast information moving forward.
The Google Flood Hub user interface on a mobile device
We've also partnered with multiple local aid organizations such as Federation of Red Cross and Red Crescent Societies, Indian Red Cross Society (IRCS), Bangladesh Red Crescent Society (BDRCS) and Yuganter to help get the alerts out even to people without smartphones or internet access. We worked closely with the organizations' local teams who traveled between villages to train locals. The training included deeper explanations on how to read the Google alerts and flood maps, as well as how to act and notify others once an alert is issued.
Our flood forecasting system is now live in all of India and Bangladesh, and we are working to expand these life-saving alerts to countries in South Asia and South America. And eventually, we want them to be available everywhere.