Introducing AIY Vision Kit: Make devices that see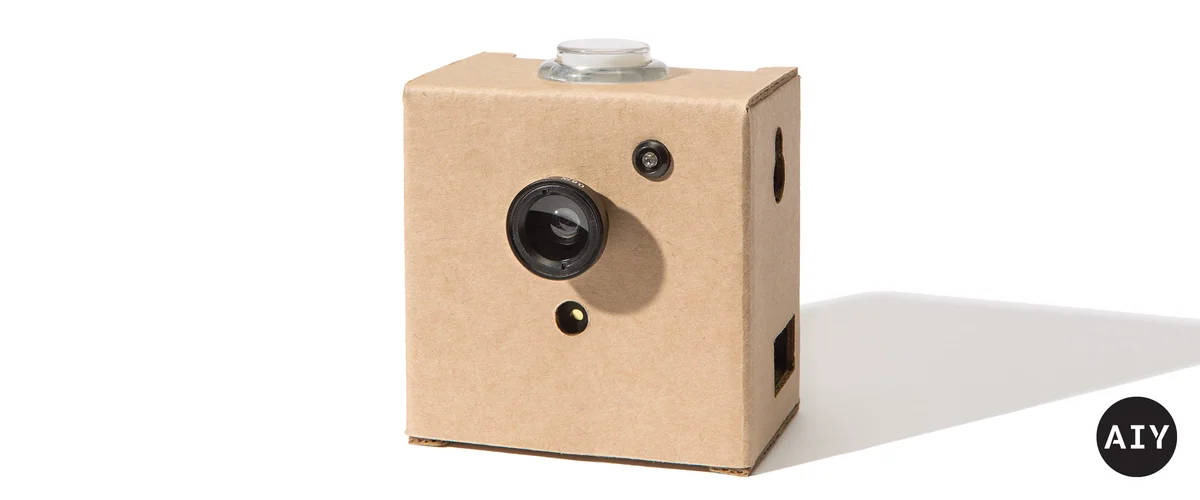 Earlier this year, we kicked off AIY Projects to help makers experiment with and learn about artificial intelligence. Our first release, AIY Voice Kit, was a huge hit! People built many amazing projects, showing what was possible with voice recognition in maker projects.
Today, we're excited to announce our latest AIY Project, the Vision Kit. It's our first project that features on-device neural network acceleration, providing powerful computer vision without a cloud connection.  
AIY Vision Kit's do-it-yourself assembly
What's in the AIY Vision Kit?
Like AIY Voice Kit (
released
in May), Vision Kit is a do-it-yourself build. You'll need to add a Raspberry Pi Zero W, a Raspberry Pi Camera, an SD card and a power supply, which must be purchased separately.
The kit includes a cardboard outer shell, the VisionBonnet circuit board, an RGB arcade-style button, a piezo speaker, a macro/wide lens kit, a tripod mounting nut and other connecting components.
AIY Vision Kit components
The main component of AIY Vision Kit is the VisionBonnet board for Raspberry Pi. The bonnet features the Intel® Movidius™ MA2450, a low-power vision processing unit capable of running neural network models on-device.
AIY Vision Kit's VisionBonnet accessory for Raspberry Pi
The provided software includes three TensorFlow-based neural network models for different vision applications. One based on MobileNets can recognize a thousand common objects, a second can recognize faces and their expressions and the third is a person, cat and dog detector. We've also included a tool to compile models for Vision Kit, so you can train and retrain models with TensorFlow on your workstation or any cloud service.
We also provide a Python API that gives you the ability to change the RGB button colors, adjust the piezo element sounds and access the four GPIO pins.
With all of these features, you can explore many creative builds that use computer vision. For example, you can:
Identify all kinds of plant and animal species

See when your dog is at the back door

See when your car left the driveway

See that your guests are delighted by your holiday decorations

See when your little brother comes into your room (sound the alarm!)
Where can you get it?
AIY Vision Kit will be available in stores in early December. Pre-order your kit today through Micro Center.
** Please note that full assembly requires Raspberry Pi Zero W, Raspberry Pi Camera and a micro SD card, which must be purchased separately.
We're listening
Please let us know how we can improve on future kits and show us what you're building by using the #AIYProjects hashtag on social media.
We're excited to see what you build!