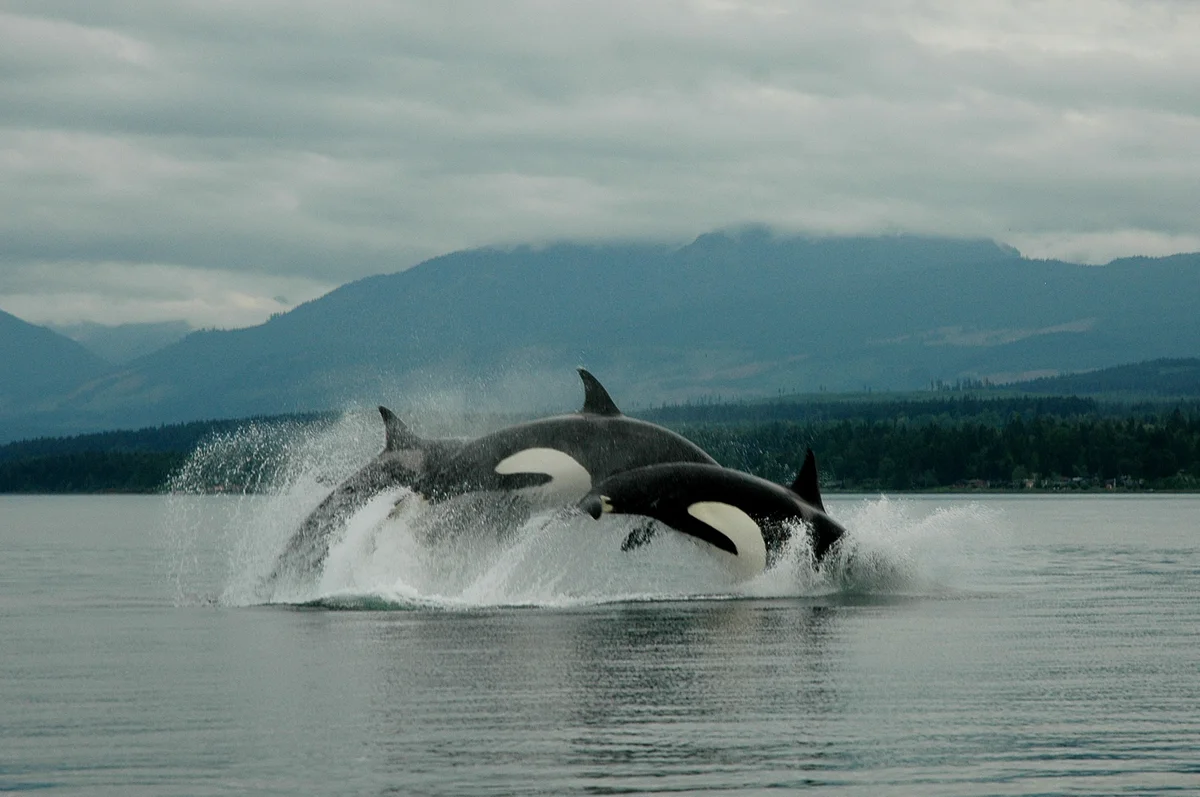 The Salish Sea, which extends from British Columbia to Washington State in the U.S., was once home to hundreds of killer whales, also known as orcas. Now, the population of Southern Resident Killer Whales, a subgroup of orcas, is struggling to survive—there are only 73 of them left. Building on our work using AI for Social Good, we're partnering with Fisheries and Oceans Canada (DFO) to apply machine learning to protect killer whales in the Salish Sea.
According to DFO, which monitors and protects this endangered population of orcas, the greatest threats to the animals are scarcity of prey (particularly Chinook salmon, their favorite meal), contaminants, and disturbance caused by human activity and passing vessels. Teaming up with DFO and Rainforest Connection, we used deep neural networks to track, monitor and observe the orcas' behavior in the Salish Sea, and send alerts to Canadian authorities. With this information, marine mammal managers can monitor and treat whales that are injured, sick or distressed. In case of an oil spill, the detection system can allow experts to locate the animals and use specialized equipment to alter the direction of travel of the orcas to prevent exposure.
To teach a machine learning model to recognize orca sounds, DFO provided 1,800 hours of underwater audio and 68,000 labels that identified the origin of the sound. The model is used to analyze live sounds that DFO monitors across 12 locations within the Southern Resident Killer Whales' habitat. When the model hears a noise that indicates the presence of a killer whale, it's displayed on the Rainforest Connection (a grantee of the Google AI Impact Challenge) web interface, and live alerts on their location are provided to DFO and key partners through an app that Rainforest Connection developed.
Our next steps on this project include distinguishing between the three sub-populations of orcas—Southern Resident Killer Whales, Northern Resident Killer Whales and Biggs Killer Whales—so that we can better monitor their health and protect them in real time. We hope that advances in bioacoustics technology using AI can make a difference in animal conservation.