This Googler's team is making shopping more inclusive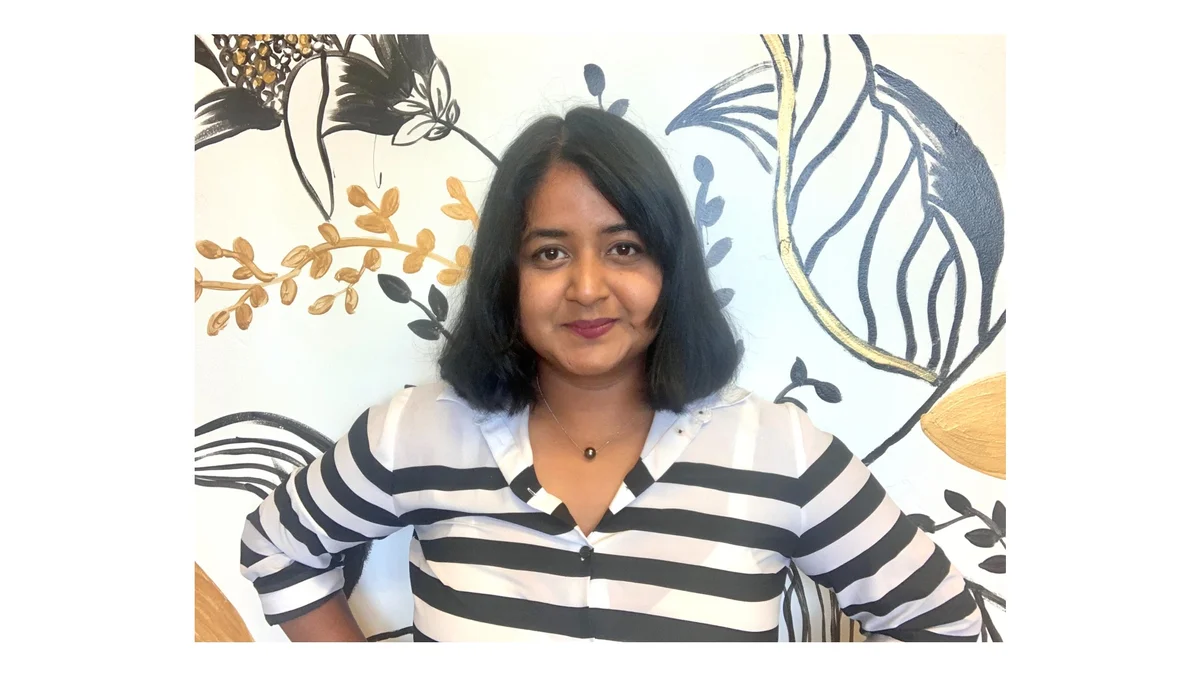 There's a lot to love about online shopping: It's fast, it's easy and there are a ton of options to choose from. But there's one obvious challenge — you can't try anything on. This is something Google product manager Debbie Biswas noticed, as a tech industry veteran and startup founder herself. "Historically, the fashion industry only celebrates people of a certain size and skin color," she says. "This was something I wanted to change."
Debbie grew up in India and moved to the U.S. after she graduated college. "I started a company in the women's apparel space, where I learned to solve user pain points around shopping for clothes, sizing and styling." While working on her startup, Debbie realized how hard shopping was for women, including herself — the models in the images didn't show her how something would look on her. 
"When I got an opportunity to work at Google Shopping, I realized I could solve so many of these problems at scale using the best AI/ML tech in the industry," she says. "As a woman of color, and someone who doesn't conform to the 'traditional beautiful size,' I feel very motivated to solve apparel shopping problems for people like me."
A look at Style AI in action.
This was what Debbie and her team wanted to accomplish with Style AI. Style AI is a Shopping feature that helps people see how a product looks on various types of body styles and offers styling advice. Style AI works by using a machine learning algorithm to look at a specific product and visually understand it. "So if someone searches 'gingham long sleeve shirt,' Style AI will look at images of long-sleeved gingham shirts, apply our vision recognition technology and understand things like the pattern and the sleeve length and show users fashions that might interest them." In order to make sure Style AI was inclusive of all different types of shapes, sizes and skin tones Debbie consulted with Google's Product Fairness, or ProFair, team. ProFair helps teams at Google apply the AI Principles by investigating fairness issues. Together, they find ways to build inclusive services, strengthen equity in data labels and promote fairness and combat bias in AI. 

ProFair held sessions where everyone involved in the project could look for "fairness issues," which helped Debbie's team adjust how they designed Style AI. And there was much to consider. "First, we need to be careful of what data we train a model on. If you tell a machine that a certain size and skin color is what it needs to look for, it will," Debbie explains. "So as responsible product owners, we need to make sure we train it the right way. Even after this, a machine can make many mistakes unknowingly — for example, not realizing that a certain style can be very offensive in one culture and be totally cool in another." 
For instance, before launching in countries like India and Brazil, ProFair held local focus groups in collaboration with Google's Product Inclusion team. Debbie says this helped her team find diverse images and clothing for these specific demographics. Debbie's — and the entire team's — ultimate goal is that shoppers will feel like they're seeing themselves when they look for clothing. "Looking at stock product images does not help you decide on your purchase," she says. "We just always think about what people told us while we were building Style AI: 'I want to see the product on someone like me!'"