Introducing Checks: simplifying privacy for app developers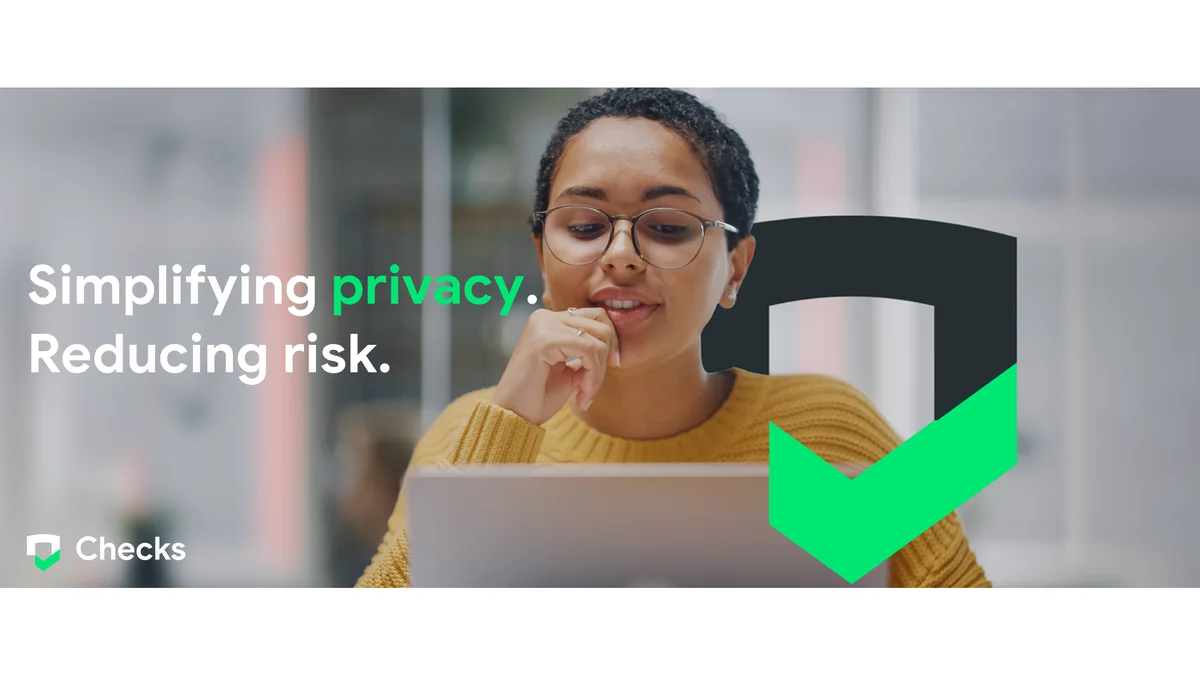 Can I trust this app with my data? Is this app respecting my privacy rights? These are questions consumers are asking more and more about mobile apps and the developers who create them. In turn, developers are faced with a privacy and compliance landscape that is becoming increasingly more complex. And the path to compliance can be both time-consuming and difficult.
We believe every developer — no matter the stage or size of their company — deserves access to easy-to-use tools that help them achieve their goals, while making privacy compliance simpler.
That's why today, as part of Google's in-house incubator Area 120, we're launching Checks, a new privacy platform. We are on a mission to help simplify privacy and reduce risk for mobile app developers.
A shared passion to help developers succeed
In 2018, as the world prepared for the EU General Data Protection Regulation (GDPR), we were hearing that mobile app developers were struggling to feel prepared to meet the new privacy expectations under GDPR, and they hoped Google could help. Having previously built tools like Android Vitals to address developers' technical challenges, we had an idea to use Google's artificial intelligence and resources to create a new product to help mobile app developers address their privacy compliance needs. Since we worked together for years on Google Play, we knew we could bring this vision to life as a team.
Joining Area 120 allowed us to focus full-time on creating a solution that simplifies privacy for developers distributing on both Android and iOS. Over the past two years, our team has spent time listening to feedback from hundreds of mobile app developers on their approach to privacy, and partnered closely with 40 highly-engaged early adopters to refine our product and roadmap. We believe Checks will help mobile app developers of all sizes save time by replacing complicated processes and providing automated privacy insights.
Greater confidence for app developers
We've heard developers say it's difficult to keep pace with regulatory and app store policy changes, and determine how those changes apply to their apps. Checks helps developers gain confidence to make informed decisions by identifying potential compliance issues, providing clear actionable insights in simple language, and offering links to relevant resources.
Save time and money
Teams are able to better collaborate across legal, business and engineering roles on the Checks platform. Our product provides everyone access to the same unique insights — without the customer having to perform any technical integrations — which helps reduce the number of messages, meetings and documents necessary to track down information. Teams can focus on evaluating what actions to take and respond faster.
Gain visibility
Software Developer Kits (SDKs) can change their functionality at any time, sometimes without the app developer knowing it. Checks helps mobile app developers who use SDKs by detecting when their app's data sharing practices have changed and then sending them an automated alert. If the change was not intended, the developer can further investigate where the new data is being shared and make necessary changes.
Help completing Google Play's Data safety section
Many mobile app developers are still preparing for the launch of Google Play's Data safety section, which will give end users more transparency into what data apps collect or share and how apps use their data. Checks can help developers get started by identifying what information they may need to declare and the basis for the recommendation. This can help them feel confident as they decide what to include.
Request early access today
We want to help developers build mobile apps that their users can enjoy and trust. We look forward to continuing to work closely with developers to ensure Checks provides solutions that developers need.
If you're working on privacy compliance for mobile apps, visit checks.area120.google.com to learn more and get started today.