10 things you may have missed at Google I/O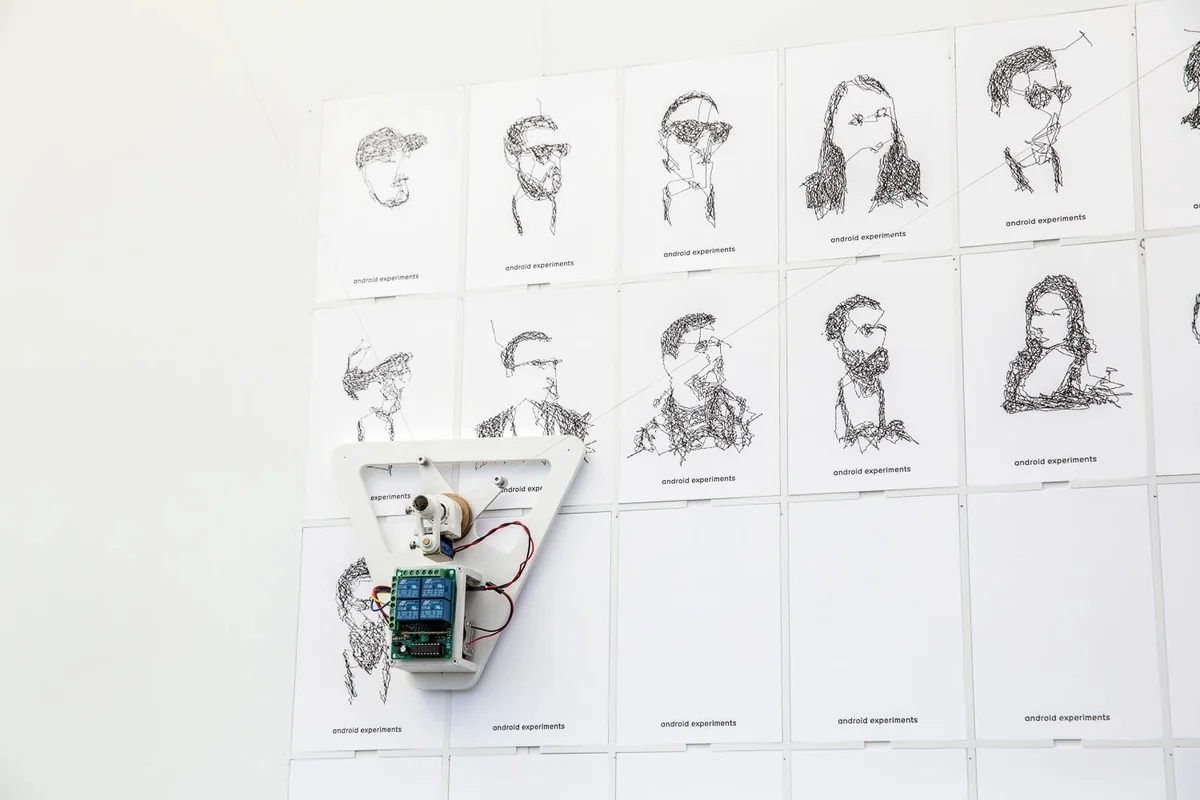 Last week thousands of developers joined us at Shoreline Amphitheatre in Mountain View, CA, at Google I/O, our annual developer conference, for three days of talks, sandboxes, and some festival fun. Here's a look at I/O beyond the keynote:
1. It's not just for grown-ups.
A day before Google I/O officially began, we hosted
I/O Youth
. Over the course of the day, 120 students from Bay Area-based schools engaged in four hands-on activities focused on storytelling, designing, and coding. They heard from inspiring speakers that bring creative solutions to their jobs like Brent Bushnell, CEO of the entertainment company
Two Bit Circus
, and Pavni Diwanji, who leads our Google-wide efforts to create a better experience for kids online. Check out 11-year-old Cindy Zhou's
coverage of I/O Youth for Time for Kids
.
2. Machine learning is already making products smarter.
As Sundar said during his keynote, machine learning and artificial intelligence are changing computing in incredible ways. One of the biggest uncracked nuts in A.I. is understanding natural language. But we're making progress, and we can see people are eager for it—on the Google app on Android, over 20 percent of the searches we get in the U.S. are now by voice. Ok Google!

3. ATAP is bridging the physical and the digital.
The Soli smartwatch prototype (developed in collaboration with LG Electronics Inc.) is controlled without touching the screen
On Friday, ATAP took the stage to share a glimpse of what's going on in the ATAP garage. In "Pearl," an interactive 360 story made for mobile by Academy award-winning director Patrick Osborne, a girl and her dad crisscross the country in their beloved hatchback. Project Jacquard introduced a twist on the iconic denim jacket—the Levi's® Commuter™ Trucker Jacket, with Jacquard's interactive fabrics woven in. With the LG Electronics Inc. smartwatch and JBL by Harman speaker prototypes Project Soli demonstrated, you don't have to touch a screen to view a message or change a song. And Ara showed off a developer version of their modular phone and provided a peek into a future where phones can be customized for function and style. 
4. We're working to make I/O more inclusive for everyone.
As in past years, we made an effort to make I/O a diverse and welcoming conference for women and minorities who are underrepresented in technology. Women at I/O made up 23 percent of our 7,000+ attendees (at last year's conference, women made up a similar percentage of our 5,000 attendees). We partnered with 13 community groups for women in technology, and offered travel grants to attendees making the trip. On Tuesday night, we hosted a
Women Techmakers
dinner for 1,000 women.
We also want I/O to be more accessible for people with disabilities. To that end, we worked with Googlers and attendees with disabilities to provide things like real-time captioning for all breakout sessions at the conference.
Finally, this was also the
first year we released ethnicity and race information
for a Google conference.
5. We've made custom hardware for machine learning.
We designed and built a chip (of the silicon variety) that's specifically made for machine learning. We call it a 
Tensor Processing Unit (TPU)
because it's tailored for TensorFlow, our machine learning software that's openly available to all. A TPU is an order of magnitude (10x) more power efficient than a traditional computer chip—and TPUs were also the secret hardware sauce for AlphaGo, our
machine learning system that played and won 4 of 5 matches
with Lee Sedol in Korea.
6. The Google Play Music experience blended Google smarts with musical discovery.
Not far from the
dancing paint robot
, I/O's Google Play Music room brought Google Search and Google Play Music together in perfect harmony. On the Play Connections Wall, you could explore connections between different artists, albums, and songs, powered by the Knowledge Graph. Nearby, a display with 3,000+ earphone jacks let you listen to songs from Google Play Music's many different playlists, complete with LED lights that matched the mood of each song. The audio cables powering the display added up to 18,000 feet (3.4 miles)—almost as tall as Mount Kilimanjaro.
7. Android Pay is powering commutes in the U.K. and ATMs in the U.S.
Last week we announced the first countries outside of the U.S. to get Android Pay,
starting with the U.K.
 Londoners will also be able to use Android Pay across the Transport for London network, including on the tube, bus, and rail. That's 13 million journeys where you can now just tap and pay. In the U.S., Bank of America customers will be able to start using their phones to withdraw money in ATMs across the country starting in June. 
8. Your favorite Google apps are coming to Daydream.
As part of our 
effort to make VR even more accessible and immersive
, we're planning to bring some of your favorite Google apps to Daydream, including Play Movies, Street View, Google Photos, and YouTube. The 
YouTube VR app
 will provide an easier, more immersive way to find and experience virtual reality content on YouTube. Look out for it sometime later this year. 
9. Android apps are coming to a Chromebook near you.
Chromebooks are now the 
#2 most popular PC operating system in the U.S.
, and soon you'll be able to do even more with them. We're
bringing the Google Play Store to Chromebooks
, so you can download and use all your favorite Android apps, right on your Chromebook.
10. It was full of festival fun.
Bringing I/O to Shoreline Amphitheatre meant a conference with a festival feel. Interactive experiments let people from around the world send paper planes and splashes of virtual paint zooming onto the keynote stage. That night, Charli XCX and Kygo performed for a crowd lit up with glow sticks. And at After Hours, acrobats mingled alongside a karaoke rickshaw, DJs spun from the tops of art cars, and domes that held tech talks during the day were converted into underwater discos and a planetarium.