Direct your own movies in Toontastic 3D with our new Cars 3 and Fruit Ninja themes!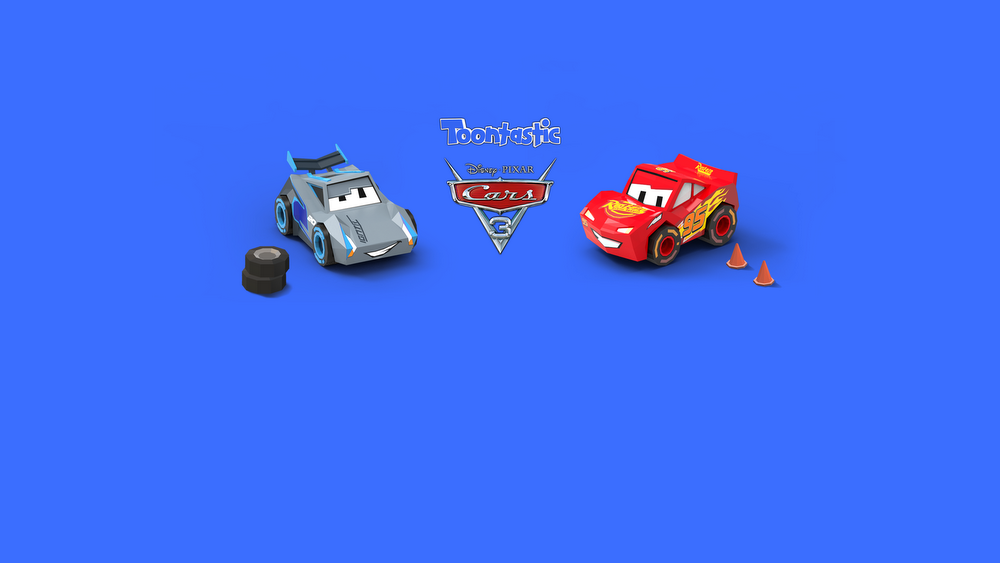 As parents, we watch our kids craft stories every day—remixing and reimagining the world around us in fantastic adventures that rival many Hollywood screenplays. The stories we tell them inspire their imaginations—while toys, crayons and sofa cushions become props for their performances.
In January, we released a playful storytelling app called Toontastic 3D for kids (and kids at heart) to draw, animate, narrate and record their own cartoons. Since then kids have created 2.5 million cartoons with 24,000 hours of content. That's nearly three years worth of swashbuckling adventures, intergalactic explorations, inquisitive science reports and inventive design pitches.
Toontastic works a lot like a digital puppet theater—you simply choose a setting, cast your characters, and play! As you move your character on screen, the app records your animations and your voice as a cartoon video. The built-in characters and settings make creating your cartoon really easy, but like dolls and action figures, they also empower kids to tell great stories.
Today, we're adding new characters and settings to Toontastic that are sure to spark the creativity of kids around the world. Inspired by Disney•Pixar's new movie "Cars 3" releasing this week, kids can now create their very own cartoons with Lightning McQueen and Mater as well as new characters Jackson Storm, Cruz Ramirez and Miss Fritter. Two playsets from the film are included—the Florida 500 raceway and the Thunder Hollow demolition derby. Kids can also get an inside look into how animated movies are made with a "behind the scenes" tour of Pixar Animation Studios in the app. "Cars 3" characters and playsets can be added to cartoons until September 30.
With the Fruit Ninja theme, kids can slice their way through new adventures based on the YouTube Red Originals Series Fruit Ninja Frenzy Force from Halfbrick Studios. Taking inspiration from the Frenzy Force series inside Toontastic's Idea Lab, kids can go on to create their own episodes with the heroes Peng, Seb, Niya and Ralph to battle the Clean Bee.
To create your own Cars 3 inspired cartoons and Fruit Ninja adventures, download the updated release of Toontastic 3D today for Android, iOS, and select Chromebooks. Now start your engines.. er... stories in 3-2-1!