A new look for Family Link, plus new features to stay safer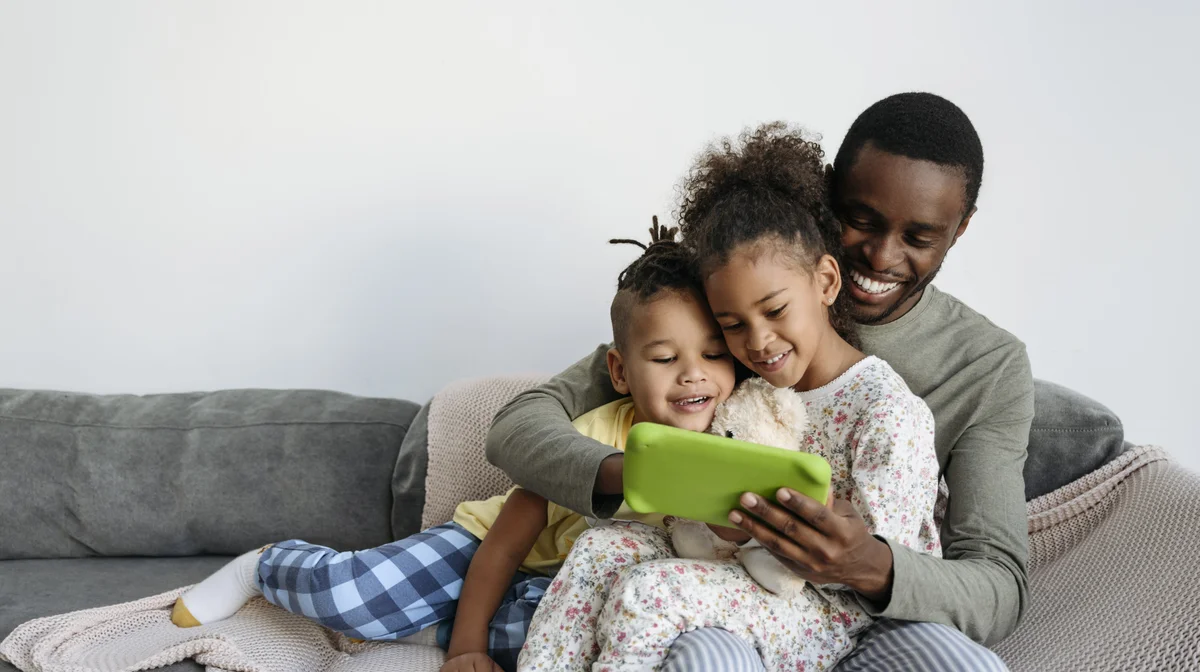 Five years ago, we introduced Family Link to give families tools that respect their individual choices with technology and enable them to create healthy, positive digital habits. Since then, we've seen how Family Link's controls and settings, including screen time limits and content filters to find age-appropriate content, have helped families across the world find the right balance for them.
Today, we are announcing a new Family Link experience that offers the same flexibility and choice, and helps make it easier for you to keep your family safer online.
A new experience, streamlined for parents
We have redesigned Family Link to bring our most-used tools to the forefront. Parents will find their favorite features (like screen time limits and blocking and approving apps) in an all-new experience, and a central place for viewing requests and notifications. We're also bringing new features that parents are asking for.
Parents have told us that some of Family Link's most helpful features are tools to manage screen time and guide kids to age-appropriate content. Now, we've made them easier to use. The Controls tab enables parents to supervise with the ability to set screen time limits for each device or for specific apps, set content restrictions and manage app data permissions.
We understand there are times when you just want to temporarily change screen time settings in case your child needs a bit more time, like if you're on a vacation or they simply must finish the last two minutes of their favorite show. Parents can now set "Today Only" screen time limits that override general screen time settings, and adjust them for one day without changing the rest of the settings and limits.
Having peace of mind about where your child is goes a long way. On the Location tab, you can see all of your children on the same map with their device location. You'll also find other useful features like battery life and the ability to ring your child's device to find it – like when it's hidden between the couch cushions. And now, you can turn on notifications to be alerted when your child arrives at or leaves a specific destination like school or soccer practice.
We know parents are busy, and sometimes it's hard to keep up with what kids are doing. The Highlights tab shows a snapshot of your child's app usage, screen time and recently installed apps, so you can understand how your child has been using their device. We're also adding resources from trusted partners like Common Sense Media, ConnectSafely and the Family Online Safety Institute to help you navigate conversations around online safety at home. We're just getting started with the Highlights tab, and will be updating this section over time with more helpful insights and content.
We've created a central place for you to receive requests from your child and view your notifications. By tapping on the notifications bell at the top of your app, you'll be able to keep an eye on important updates and see requests from your children for app downloads, purchases and access to blocked websites.
Family Link is also now available on the web for you and your children. If you're away from your phone or don't have the app, you'll still have access to the features you need online. For your children, their Family Link web experience will help them better understand their parental control settings.
These updates will start rolling out today and will be complete over the next few weeks. Keep an eye out and learn more at g.co/familylink.