Introducing the Family Link app: Helping families navigate technology together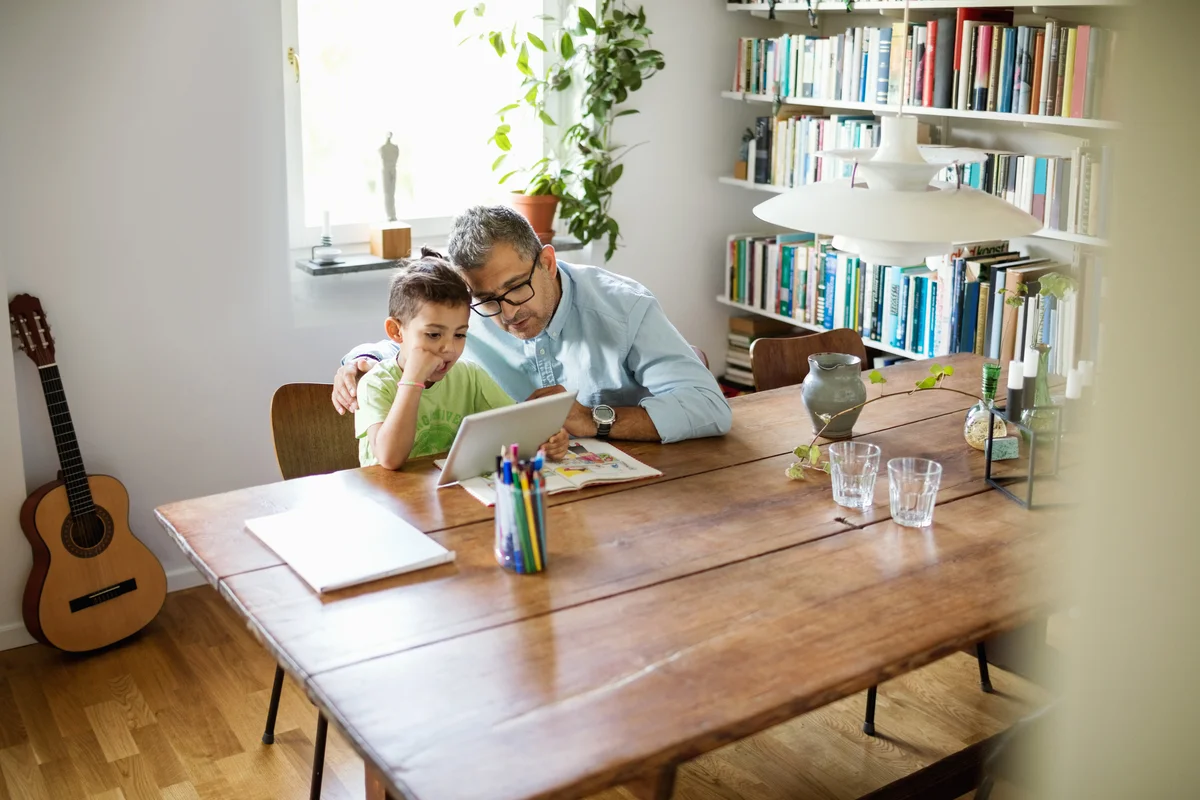 The devices we carry every day open up a world of information for us to explore, sparking our curiosity and creativity. But when it comes to our kids using those same devices, it's tricky. We want them to explore and be inspired as they embark on their digital adventure, but every family feels differently about what their kids should and shouldn't be able to do on their device. That's why we developed the Family Link app. When your child is ready for their first Android device, Family Link lets you create a Google Account for them, which is like your own account, and also helps you set certain digital ground rules that work for your family - like managing the apps your kid can use, keeping an eye on screen time, and setting a bedtime on your kid's device.
Here's how it works: First, your kid will need a new device that runs Android Nougat (7.0)* or higher. Then, download Family Link onto your device and create a Google Account for them through the app. Finally, sign them into their new device, and you can then use Family Link to:
Manage the apps your kid can use
Approve or block the apps your kid wants to download from the Google Play Store.
Keep an eye on screen time
See how much time your kid spends on their favorite apps with weekly or monthly activity reports, and set daily screen time limits for their device.
Set device bedtime
Remotely lock your kid's device when it's time to play, study, or sleep.
Starting today, parents across the U.S. can request an invite to the Family Link early access program**. After receiving an invite, parents with kids under 13 years old can download and try the Family Link app. We're just getting started, and we'll be asking parents using Family Link for feedback about how to improve the experience before we make the app broadly available.
While Family Link can help you set certain ground rules around how your child uses their device, it can't make the apps or services on their phone that were designed for adults kid-safe; it's up to parents to choose what's right for their kid. When you make the decision to give your child their own device, Family Link can serve as a tool that keeps you in the loop as they begin to explore.
To learn more about the Family Link early access program and request an invitation, visit our Family Link website.
*Kids can use Family Link with certain Android Marshmallow devices. Visit our FAQ to learn more.
**Family Link is now available without an invitation.