Teaming up with partners to make the internet safer for kids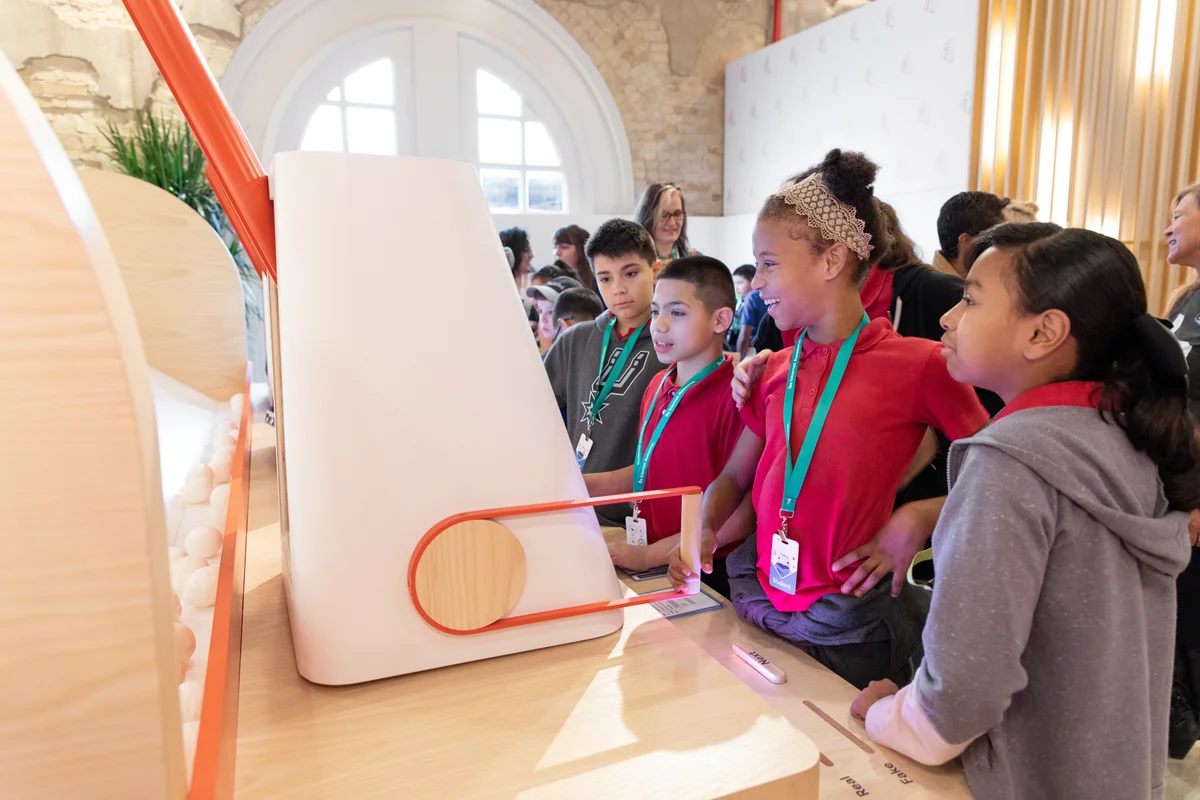 Editor's note: Tomorrow is Safer Internet Day, and we'll be talking about it all week with a collection of posts from teams across Google.
A year and a half ago, we launched the Be Internet Awesome program to help kids be safe, confident explorers of the online world. We built a little something for everyone: a curriculum for teachers, resources for parents and an adventure-packed online game for kids. And we couldn't have done it without help from partners like the Family Online Safety Institute (FOSI), National PTA, the David's Legacy Foundation, and Disney's Wreck It Ralph film "Ralph Breaks the Internet."

This year's Safer Internet Day theme is "Together for a better internet." That's something we can really get behind—joining forces with other organizations to help make the internet safer for everyone, especially younger kids. We're kicking off a week of announcements, starting in San Antonio with the Be Internet Awesome adventure, a bilingual interactive space designed with hands-on activities to help kids and families learn the fundamental lessons of online safety and citizenship.

There are also a bunch of new updates to the Be Internet Awesome program, including:
A partnership with the David's Legacy Foundation to create a program empowering teens to mentor and teach younger kids that it's cool to be kind online (launching later this year)

The launch of Be Internet Awesome in France tomorrow as "Les Super-héros du Net"

Teaming up with the Walt Disney Animation Studios film Ralph Breaks the Internet  (recently nominated for an Academy Award©) to encourage more families to practice online safety and digital citizenship with Wreck It Ralph

A Be Internet Awesome guide and set of tips designed specifically to help parents foster a conversation with their kids about using the Internet safely

Working with the community to help kids stay safe online
Today in San Antonio, we hosted a panel with our partners to discuss our latest research, conducted with 2,000 parents and 1,000 teachers in the US, to better understand how they view internet safety for kids. We're sharing the results today—here are a few themes from the panel that stood out:
Cyberbullying is a rising concern in schools
This year, cyberbullying rose to the number one online safety concern for teachers (up from number four last year). Maurine Molak, co-founder of the David's Legacy foundation, said the first step to reducing cyberbullying is to help kids understand that if you wouldn't say something in real life, you shouldn't say it online. Through her work raising awareness and support for anti-cyberbullying legislation, she has observed that teens are often the most influential teachers, because younger kids look up to them.

The online safety conversation needs to start early
Our survey found that parents, on average, said that online safety education should begin when their kids are eight years old. Erin McCowey, who joined us from FOSI, noted that it might be a good idea to start even earlier. While the average kid gets a mobile phone by age eight, the average age for getting a tablet is age six. That's why FOSI recommends that parents talk to their kids about online safety early and often in their seven steps to good digital parenting.
Teachers and parents need to work together
83 percent of teachers feel they need more resources to teach online safety in the classroom. And in addition to feeling ill-equipped, 87 percent wish parents were more involved when it comes to keeping their kids safe online. Leslie Boggs, President-Elect of National PTA, discussed their PTA Connected program, which encourages conversations about online safety between parents and teachers. As part of that effort, Google and the National PTA partnered earlier this year to facilitate 200 online safety workshops nationwide, providing grants and kits to help parents teach one another about these topics.
A week of online safety goodness
Check in tomorrow as we'll be sharing a set of security tips that can help you and your whole family stay safer online, and stay tuned throughout the week as we'll be sharing more about what we do to keep everyone safe online.