How 3 healthcare organizations are using generative AI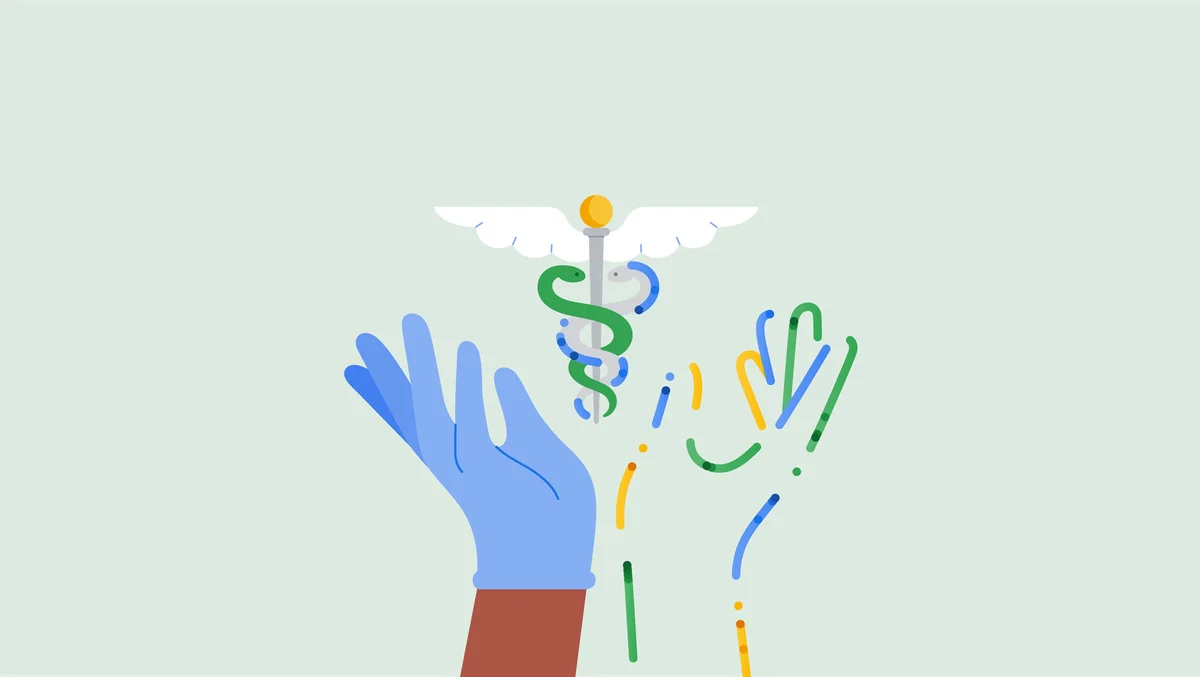 The use of generative AI — specifically large language models (LLMs) — has the potential to transform healthcare. Already, we're working with healthcare organizations to create AI solutions that help them tackle administrative and operational challenges, like searching for information and documentation, that often take valuable time away from researchers and clinicians.
In April, Med-PaLM 2, our medically-tuned version of PaLM 2, was made available to a select group of customers to explore use cases and share feedback. Through our close work with these early testers, we've been able to progress the technology and are ready to share with more customers. Next month, we'll make Med-PaLM 2, which supports HIPAA compliance, available as a preview to more customers in the healthcare and life sciences industry — a critical step to developing our LLMs safely and responsibly.
Here's a look at how some of our early adopters see generative AI supporting their organizations.
Bayer Pharma: Improving clinical trial processes
Developing new pharmaceutical products is time intensive and costly — the entire process, from ideation to launch, can take up to 12-15 years and cost an upwards of $1 billion. There are some parts of the complex process that AI may be able to speed up.
Bayer Pharmaceuticals is exploring how generative AI solutions, like Google Cloud's Vertex AI and Med-PaLM 2, can help bring drugs to market. Generative AI can help researchers more easily access, identify and correlate data, mine large troves of research data for possible connections, and even automate the time-intensive tasks of drafting clinical trial communications and helping translate them to different languages.
This work builds on our ongoing collaboration with Bayer to accelerate drug discovery with high-performance compute power, which includes efforts to run Bayer's large quantum chemistry calculations at scale with Google Cloud Tensor Processing Units (TPUs).
HCA Healthcare: Improving documentation and workflow for clinicians
For healthcare providers, documentation is a time-intensive but important process. HCA Healthcare is collaborating with Google Cloud on the use of generative AI to support doctors and nurses to reduce the burden of administrative tasks. This is part of a strategic partnership announced in 2021, which includes safeguards to protect patient privacy and data security.
Currently, HCA Healthcare is piloting a solution that extracts information from physician-patient conversations to help create medical notes. Providers use their hands-free devices with an app built by Augmedix that securely creates draft clinical notes automatically after each patient visit. Physicians then review and finalize the notes before they are transferred in real-time to the electronic health record (EHR). This can eliminate the need for manual entry or dictation, freeing up time to focus on patient care. HCA Healthcare plans to expand this solution to more hospitals later this year.
HCA Healthcare is also looking at ways to improve patient handoffs between nurses with generative AI. At hospitals across the country, this is typically a manual task, where nurses communicate things like a patient's vitals, lab results, patient concerns and overall response to treatment to help the incoming nurse get up to speed. HCA Healthcare is exploring how generative AI systems can standardize and automate this process, helping promote continuity, consistency, patient safety and clinical quality, and save time.
MEDITECH: Making it easier to search and summarize electronic health records
Clinicians rely on electronic health records to deliver care. However, medical records are dense and complex, and patient data is often stored across multiple systems — making it difficult for clinicians to access all the information they need.
MEDITECH is already working to power the search and summarization experience within their EHR, MEDITECH Expanse, with our AI technology. They hope to use the technology to bring together information from different sources and create a longitudinal view of the patient's record. They're also exploring how Med-PaLM 2 can enhance their solutions, including helping clinicians get a deeper understanding of a patient's history. For instance, a clinician could ask questions about a patient's condition and identify relevant results that include patient records, clinical guidelines, and research articles. MEDITECH is excited about the potential for AI systems to automate the generation of clinical documentation, like discharge summaries and nursing shift change summaries, helping healthcare professionals save time and improve the efficiency of care delivery.
Additional healthcare and life science organizations also announced they're using Google Cloud's generative AI technology, including Ginkgo Bioworks, Hackensack Meridian Health, Huma Therapeutics, and Infinitus Systems Inc.
Working with healthcare organizations to trial new generative AI solutions is a critical step toward building safe and helpful AI technology. Their feedback and insight are crucial as we continue using generative AI to help more organizations transform patient care.