Democratizing access to health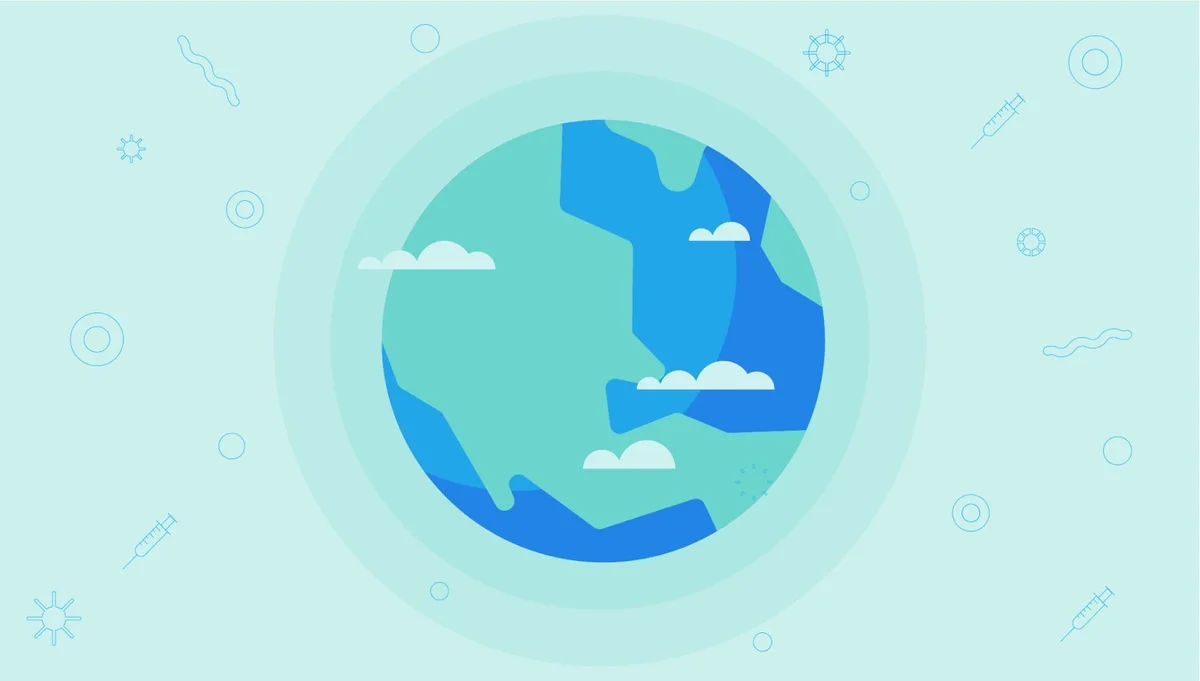 The COVID-19 pandemic energized public-private partnerships and strengthened the role of technology towards democratizing access to health to help billions of people everywhere live healthier lives — but fresh challenges are emerging from its shadow
COVID-19 has been a generation-defining challenge filled with incalculable human costs and long-term impacts that remain unclear. Like many, I have been reflecting on how the pandemic will shape medicine and public health in particular for generations to come.
The pandemic severely tested public health. Many places around the world could not keep pace with the demands of disease surveillance and continue to see challenges with vaccination rates. Still, public health rose to the occasion. Public health officials quickly interpreted evolving science to provide guidance that kept individuals and communities safe. There were also live-saving scientific advancements — from realizing the promise of mRNA vaccines and adaptive clinical trials to using real-world clinical data to inform regulatory processes.
Underlying some incredible gains were public-private partnerships — particularly between the technology and health sectors — which I believe will continue to flourish. These partnerships have made the wider dissemination of public health messages, better data and surveillance systems, and faster interventions possible.
For our part at Google, we adapted to accommodate this hopefully once-in-a-lifetime event by launching more than 200 new products, features and initiatives, in addition to providing in-kind donations totaling more than $1 billion.
Surfacing quality information is part of our core mission. During the first weeks of the pandemic, we recognized the opportunity to provide the right information, at the right time through the reach of platforms such as Search and YouTube that amplified health messages to billions of people, encouraging them to "flatten the curve" through non-pharmacologic interventions. We donated Google Search Advertising and offered assistance to organizations, such as the World Health Organization, to provide more than two billion COVID-related public service announcements that connected nearly 100 million people to high-quality information.
Issues masked by the pandemic
Today, as we conceive of a time when COVID-19 is endemic, we must turn our attention in earnest to other global challenges that the pandemic masked or even exacerbated. For our part, we will continue to use our products, technologies and expertise to help people, their caregivers and their communities, focusing on areas that align with the United Nations Sustainable Development Goals, such as mental health and maternal health.
During the first year of the pandemic, anxiety and depression increased by 25% across the globe.1 Searches for "mental health therapist" and "mental health help" reached record highs in the U.S. in 2022.2 To make it easier to access mental health services and resources — such as clinically validated mental health self-assessments and crisis hotlines — we are enhancing information resources on Search and YouTube, partnering with organizations including the National Alliance on Mental Illness in the US, the Samaritans in the UK and iCall in India.
The pandemic also made it clear that existing healthcare gaps need to be filled so people can access the best care no matter where they are. At least half of the global population lacks essential health services3, such as immunizations and pediatric care. Technology can help fill these capacity gaps — especially artificial intelligence. Already, AI has demonstrated promise not just as a tool to support significant gains in health care, but also as a means to eliminate disparities and improve health for everyone, everywhere. We are invested in the research and development of these technologies, and doing so inclusively and ethically.
For example, the global maternal mortality rate remains high, with an average of 152 deaths per 100,000 live births.4 The vast majority of deaths occur in low- and lower-middle income countries. We are partnering with Northwestern Medicine to expand access to fetal ultrasound, validating the use of AI to create more automated and accurate evaluations of maternal and fetal health risks. The goal is to train providers and community health workers to conduct ultrasounds and assessments in the field.
Another area where AI can be helpful is cancer screening. Breast cancer is the most common form of cancer with 2.26 million new cases occurring each year, yet early screening and detection can improve long-term outcomes.5 We have been researching how AI can reduce the time to diagnosis and improve the patient experience.
The full picture
As we support health service providers across the globe, we are uncovering ways to make sure they have the information they need to care for patients. Today, healthcare workers use smartphone applications to manage data specific to certain diseases, for example malaria and tuberculosis. But that data is often stored across multiple applications and formats, making it hard to have a full picture of a patient's needs. To provide access to advanced mobile digital health solutions, we are working with the WHO to build an open-source software development kit, or SDK.
We see these innovations as important steps on the road to democratizing health care. There are more on the horizon, fueled by AI and cloud computing, that can bring more meaning to the data and unlock innovation. A great example of this can be found in emerging efforts at the intersection of public health and climate change where we are beginning to see patterns and associations among climate, weather and health.
Technology is just one tool to solve these public health challenges and its effectiveness depends on robust public-private partnerships. When we look back at the COVID-19 pandemic and all of the related health crises it brought awareness to, I believe that we will recognize it as a moment that energized our ability to collaborate. And that spirit of collaboration and partnerships will transform public health and democratize its benefits for everyone, everywhere.