Dr. Ivor Horn talks about technology and health equity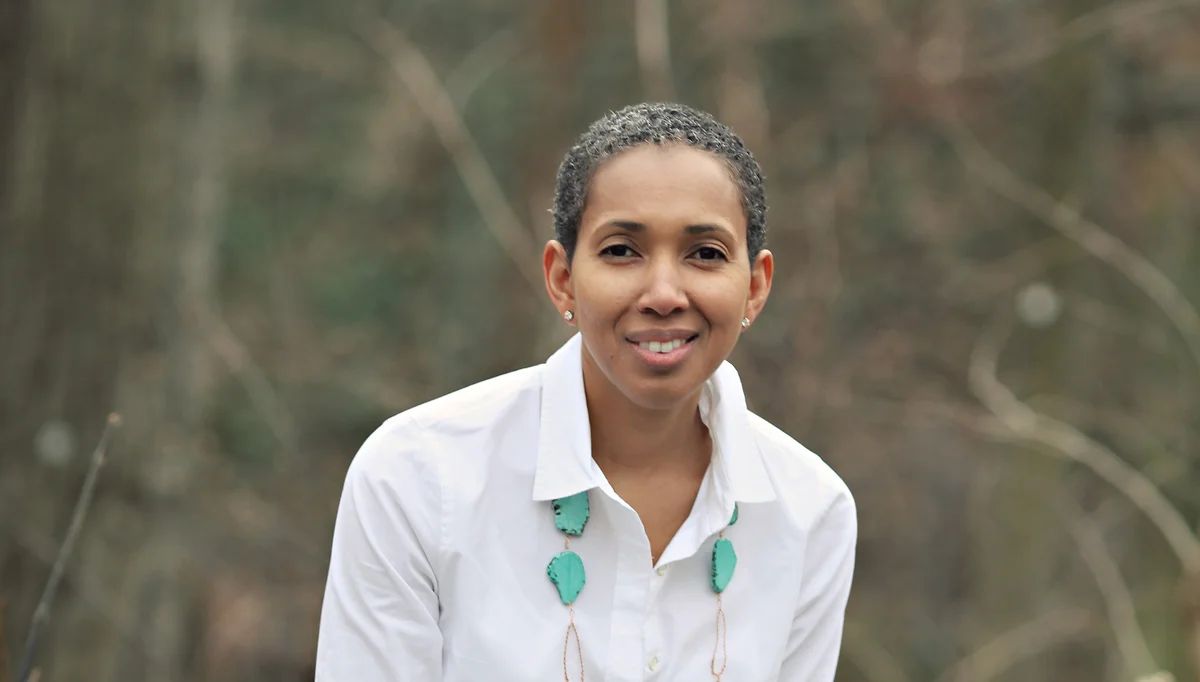 Dr. Ivor Horn's career has spanned medicine, academia and technology. Along the way she's been focused on one thing: making sure that people get what they need out of the healthcare system and attain their fullest health potential — no matter who they are. 
She recently joined Google as the Director of Health Equity & Product Inclusion. We sat down with her to learn more about what health equity looks like, how technology can help and what she's working on at Google. 
Where did your passion for this work come from? 
Growing up, I spent a lot of time in hospitals. When I was in the fourth grade, my dad had a head injury and developed a seizure disorder. Being Black in Mississippi, where I grew up, my mom would make sure that we all dressed up when we went to the doctor so they would recognize that my dad was someone who was cared for and who was loved — all that with the hope that we'd get better care. Living through that made me want to go to medical school so I could change the healthcare system. I didn't want other people to go through what we did. 
Once I was a practicing pediatrician, I saw patients in communities that were underserved by health care. I noticed young parents bringing their child and their flip phones into the clinic. They'd pull out their phone to show me things like a photo of their child's rash that faded overnight. This tool helped them communicate with me more effectively, and I became interested in figuring out how we could use technology like that to improve health care more broadly. 
Can you tell us more about health inequity and the pandemic?
It's important to remember that health inequity is the product of systemic and structural racism, particularly in the U.S. We know that people's experience with health can be impacted by where they live, how wealthy they are, and their ethnicity or skin color. Before the pandemic, studies showed that people of color had less access to primary care, received a lower quality of treatment in places like emergency departments, and were less likely to be given additional examinations like blood tests. 

When you have a broken foundation, those cracks eventually become tremendous fissures — and that's what we saw with COVID-19. Health inequities surfaced at every level — from the lack of available protective equipment in developing countries to the higher than average death rates and infection of people of color. Health inequity has been an endemic aspect of the pandemic.
How do you even begin to solve that?
We cannot continue to build on something that's broken. Mending the cracks starts with building technology that helps those who are experiencing what's most broken about the healthcare system. If you build for that community, it will work for others — then you can transform healthcare.
This week's news about vaccines is a great example. We've created virtual agents so anyone — especially those without access to the internet or people with limited tech skills — can book appointments and get critical vaccine information in whatever way they're most comfortable with. It's available in multiple languages and modes of communication — whether that's over the phone, through text, or on the web. We've also made vaccination locations available on Google Maps in the U.S. and other countries. All of this is to help reduce inequities, both in the outcomes and in the distribution of vaccines. 
But, technology has its limits; it can facilitate this work, but it's not the complete solution. That's why it's important to partner with community-based organizations to reach people who might not otherwise see mainstream public service announcements or have easy access to vaccinations.
What role does Google play?

When you look at Google through the lens of health equity, so much of what we do touches people along their health journey. Research shows that roughly 7 in 10 people turn to the internet first when they're looking for health information. We have the chance to build products that guide them to the right resources and find the information they need. 
My job is to look across all of our products to make sure we embed health equity into the DNA of everything we do. 
When tackling big problems, like health equity, what keeps you motivated? 
This generation of young people is fighting for lasting change with an energy that's contagious. Seeing the things that we've worked so hard for, for so long, become the passion of a new generation makes everything I've done and continue to do so worth it.  If I can help make the structural changes so that they can fly, I'll count that as a win.