HLTH: Building on our commitments in health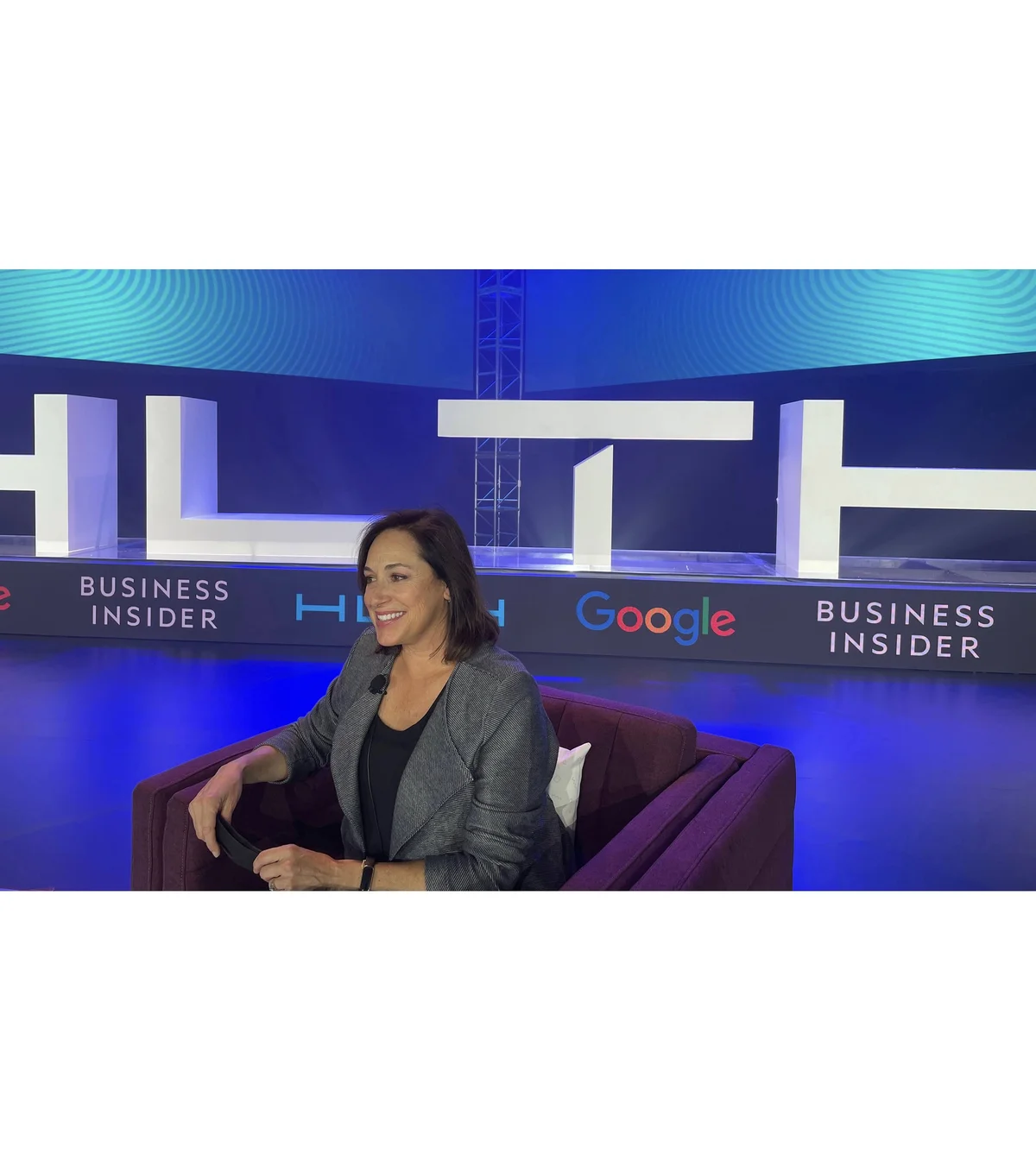 Tonight kicked off the HLTH event in Boston that brings together leaders across health to discuss healthcare's most pressing problems and how we can tackle them to improve care delivery and outcomes.
Over the past two years, the pandemic shined a light on the importance of our collective health — and the role the private sector, payers, healthcare delivery organizations, governments and public health play in keeping communities healthy. For us at Google, we saw Search, Maps and YouTube become critical ways for people to learn about COVID-19. So we partnered with public health organizations to provide information that helped people stay safe, find testing and get vaccinated. In addition, we provided healthcare organizations, researchers and non-profits with tools, data and resources to support pandemic response and research efforts.
As I mentioned on the opening night of HLTH, Google Health is our company-wide effort to help billions of people be healthier by leaning on our strengths: organizing information and developing innovative technology. Beyond the pandemic, we have an opportunity to continue helping people to address health more holistically through the Google products they use every day and equipping healthcare teams with tools and solutions that help them improve care.
Throughout the conference, leaders from Google Health will share more about the work we're doing and the partnerships needed across the health industry to improve health outcomes.
Meeting people in their everyday moments and empowering them to be healthier
People are increasingly turning to technology to manage their daily health and wellbeing — from using wearables and apps to track fitness goals, to researching conditions and building community around those with similar health experiences. At Google, we're working to connect people with accurate, timely and actionable information and tools that can help them manage their health and achieve their goals.
On Monday, Dr. Garth Graham, who leads healthcare and public health partnerships for YouTube, will join the panel "Impactful Health Information Sharing" to discuss video as a powerful medium to connect people with engaging and high-quality health information. YouTube has been working closely with organizations, like the American College of Physicians, the National Alliance on Mental Illness and Mass General Brigham, to increase authoritative video content.
On Tuesday, Fitbit's Dr. John Moore will join a panel on "The Next Generation of Health Consumers" focusing on how tools and technologies can help people take charge of their health and wellness between doctors' visits — especially for younger generations. Regardless of age, there's a huge opportunity for products like Fitbit to deliver daily, actionable insights into issues that can have a huge impact on overall health, like fitness, stress and sleep.
Helping health systems unlock the potential of healthcare data
Across Google Health, we're building solutions and tools to help unlock the potential of healthcare data and transform care delivery. Care Studio, for example, helps clinicians at the point of care by bringing together patient information from different EHR systems into an integrated view. We've been piloting this tool at select hospital sites in the U.S. and soon clinicians in the pilot will have access to the Care Studio Mobile app so they can quickly access the critical patient information they need, wherever they are — whether that's bedside, at clinic or in a hospital corridor.
In addition to Care Studio, we're developing solutions that will bring greater interoperability to healthcare data, helping organizations deliver better care. Hear more from Aashima Gupta, Google Cloud's global head of healthcare solutions, at HLTH in two sessions. On Monday, October 18, Aashima will discuss how digital strategies can reboot healthcare operations, and on Tuesday, October 19 she will join the panel "Turning of the Data Tides" to discuss different approaches to data interoperability and patient access to health records.
Building for everyone
Where people live, work and learn can greatly impact their experience with health. Behind many of our products and initiatives are industry experts and leaders who are making sure we build for everyone, and create an inclusive environment for that work to take place. During the Women at HLTH Luncheon on Tuesday, Dr. Ivor Horn, our Director of Health Equity, will share her career journey rooted in advocacy, entrepreneurship and activism.
From our early days as a company, Google has sought to improve the lives of as many people as possible. Helping people live healthier lives is one of the most impactful ways we can do that. It will take more than a single feature, product or initiative to improve health outcomes for everyone. If we work together across the healthcare industry and embed health into all our work, we can make the greatest impact.
For more information about speakers at HLTH, check out the full agenda.