Our collaboration with WHO to improve public health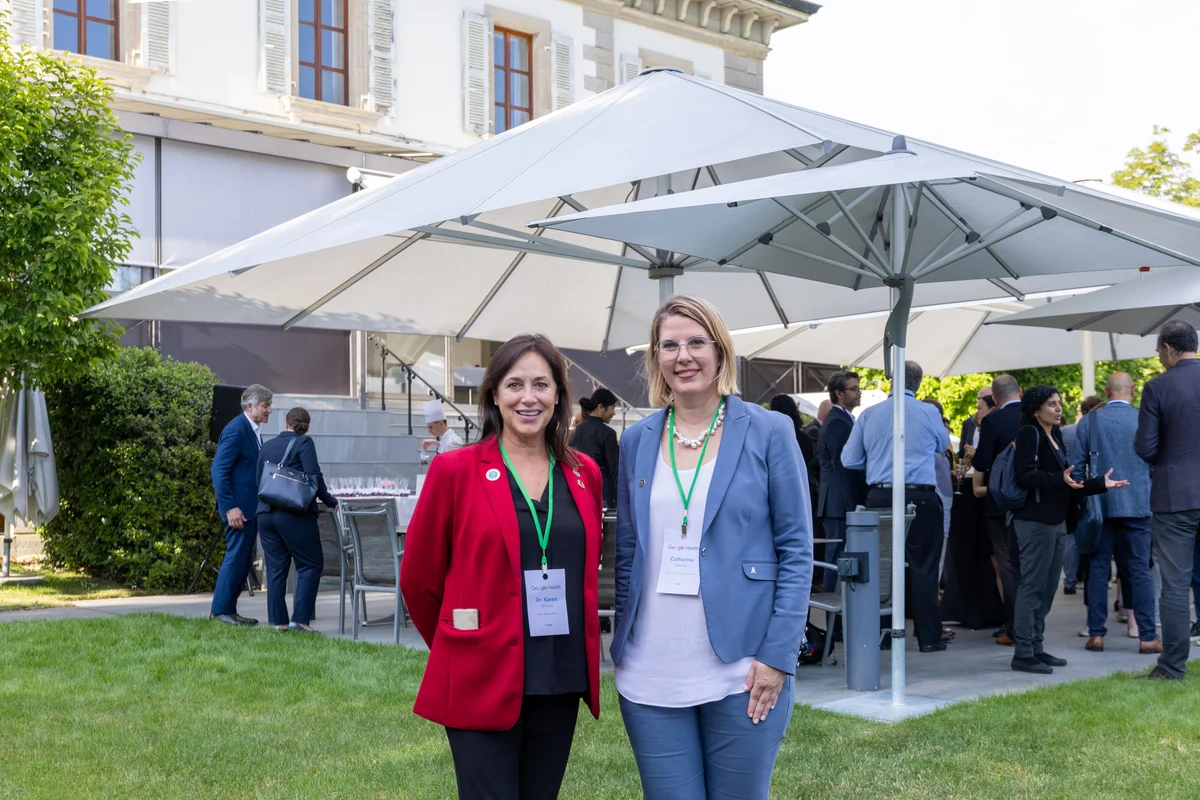 Information is a critical determinant of health. Getting the right information, at the right time can lead to better health outcomes for all. We saw this firsthand with the COVID-19 pandemic when it was difficult for people worldwide to find useful information online. We worked with the World Health Organization (WHO) on a range of efforts to help people make informed decisions about their health — from an SOS alert to surfacing locally relevant content about COVID-19 to YouTube policies on medical misinformation. Read more about our work on COVID-19 in this case study.
Now we're announcing a multi-year Collaboration Agreement with WHO to continue providing credible health-related information to help billions of people around the world respond to emerging and future public health issues.
Providing information people can count on
Each day people come to Google Search looking for trustworthy information on various health conditions and symptoms. To help them access trustworthy information our Knowledge Panels cite content from reliable sources covering hundreds of conditions from the common cold to anxiety. Working closely with WHO, we'll soon expand to cover more conditions such as COPD, hypertension, type 2 diabetes, Mpox, Ebola, depressive disorder, malaria and more.
People will soon be able to access this information in Arabic, Chinese, English, French, Russian, and Spanish in dozens of countries.
Bridging the digital divide
Access to life-saving care is limited in under-resourced communities. That's why we want to accelerate the future of digital care in these settings and lower the barrier to equitable healthcare.
In March, we launched Open Health Stack (OHS), a suite of open source building blocks to help local developers create healthcare apps based on the HL7 FHIR standards. OHS aims to make it easier and cheaper to build patient-centered solutions with recommended practices, that share health information across systems and work offline.
This work is part of a collaboration with WHO to help accelerate the digital transformation of health systems around the world with approaches that are effective, interoperable, and impactful. Early adopters are using OHS components to build platforms and solutions that are being deployed across Sub-Saharan Africa, India and Southeast Asia. These include early implementations of the WHO SMART Guidelines content, a new approach for making evidence-based guidelines more accessible to frontline health workers through digital tools. By empowering local entrepreneurs to support public health we contribute to systems that are adaptable, manageable and sustainable.
Connecting people to health information from WHO
To help WHO connect as many people as possible with authoritative information, Google.org awarded the organization more than $320 million in donated Google Search advertising via Ad Grants. This has been Google's largest Ad Grants donation to a single organization.
WHO has shifted how it uses Google.org Ad Grants to public health topics beyond COVID-19, such as Mpox, mental health, flu, Ebola, and natural disasters. As a result, the organization served over 28 million public service announcements in six languages, resulting in over 2.7 million visits to their website.
Today we are announcing that for 2023, Google.org is providing another $50M in Ad Grants to support WHO in continuing their impactful work in public health.