How we're testing Project Starline at Google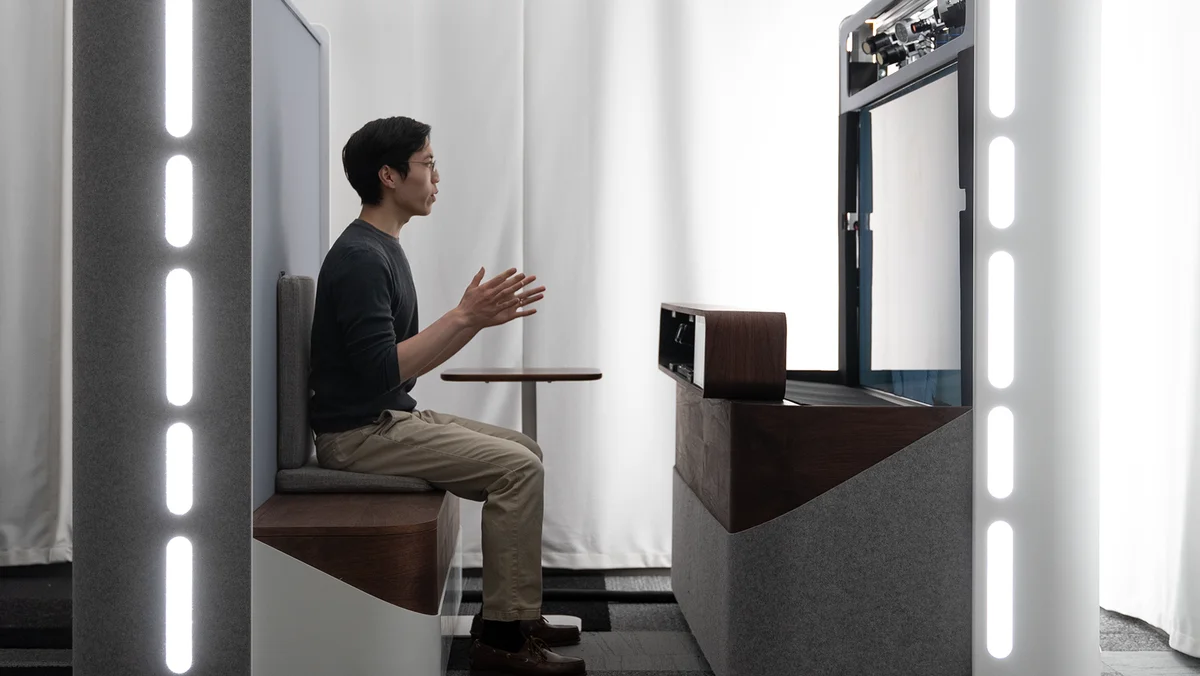 This May at Google I/O 2021, we shared our vision for Project Starline, a technology project that combines advances in hardware and software to enable friends, families and coworkers to feel together, even when they're cities (or countries) apart.
Project Starline is the culmination of advances we've made across 3D imaging, real-time compression, spatial audio and our breakthrough light field display system that, when combined, enables a sense of depth and realism that feels like in-person communication. We recently described some of these advancements in a technical paper, Project Starline: A high-fidelity telepresence system, which we're honored to have had accepted for publication at SIGGRAPH Asia.
As we've started expanding Project Starline's availability in more Google offices around the United States, we've been encouraged by the promising feedback. Google employees have spent thousands of hours using Project Starline to onboard, interview and meet new teammates, pitch ideas to colleagues and engage in one-on-one collaboration. Many users noted how powerful the ability to make eye contact was, and how much more engaged and connected they felt. One user compared their experience to a coffee chat - a genuine interaction that makes you want to lean in and focus on the other person.
We measured the impact of hundreds of Google employees' experiences with Project Starline, and the results showed that it feels much closer to being in the same room with someone than traditional video calls. We saw an increase in some of the most important signals that are often lost in video calls, such as attentiveness, memory recall and overall sense of presence. Here's what we found when comparing Project Starline to traditional video calls:
People displayed more non-verbal behaviors such as ~40% more hand gestures, ~25% more head nods and ~50% more eyebrow movements.
People had much better memory recall when using Project Starline, tracking nearly ~30% better when being asked to recall details of their conversation or the content of a meeting.
People focused ~15% more on their meeting partner in an eye-tracking experiment, suggesting that visual attentiveness is enhanced when using Project Starline.
These early results show promise for Project Starline's ability to facilitate more personal connections from afar. As Google and more companies navigate the future of work, we are optimistic about the potential to deepen connection and collaboration among employees in the modern-day workplace. We look forward to continuing to expand Project Starline and sharing more on our progress.