World Quantum Day: Meet our researchers and play The Qubit Game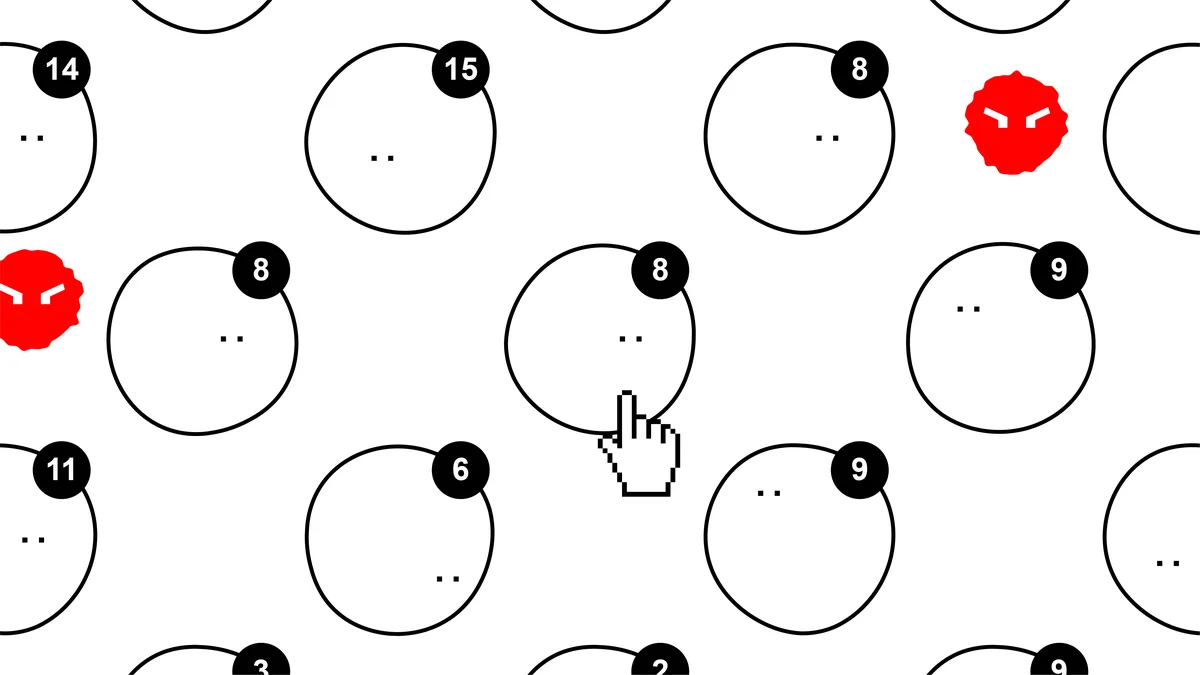 As a quantum engineer, I know how confusing quantum computing can sound. Qubits? Entanglement? Magic state distillation? I also know how much potential quantum computing has to help solve big problems, ranging from helping us understand the world better by simulating quantum systems, to broad industrial applications like more efficient energy production or designing medicines to cure diseases and solve major public health issues. If we're going to solve those problems, we're going to need a lot more help.
We need more students pursuing careers building or using quantum computers, and understanding what it would be like to be a quantum scientist or engineer.
We need experts in several fields (from quantum chemists to physicists to computer scientists) to help us understand how quantum computing might be applied to their work.
We need to help the broader public explore how quantum computing could transform their lives in a realistic way.
And for me, that's what World Quantum Day is all about: showing everyone what quantum computing really is and how they can get involved.
In celebration of World Quantum Day, the Google Quantum AI team wanted to try a different way to introduce people to the world of quantum computing. So we teamed up with Doublespeak Games to make The Qubit Game – a playful journey to building a quantum computer, one qubit at a time, while solving challenges that quantum engineers face in their daily work. If you succeed, you'll discover new upgrades for your in-game quantum computer, complete big research projects, and hopefully become a little more curious about how we're building quantum computers.
Bringing The Qubit Game to the classroom
Google Quantum AI is a partner in the National Q-12 Education Partnership, which was spearheaded by the White House Office of Science and Technology Policy to expand access to K-12 quantum learning tools and inspire the next generation of quantum leaders. The Qubit Game will be available as a beta listed with other resources on the partnership's Quantime site, and will be available for classroom use. During this phase, we're eager to hear from educators, particularly those in middle and high schools, who will be using it in their classroom activities!
Emily Edwards, who helps lead the partnership, is also excited to see more accessible resources released to the public. She adds, "Educators are key to the success of quantum education. It's wonderful to see so many community partners, including Google Quantum AI, working with teachers to bring fun quantum activities and games online."
It can be difficult to know where to start your quantum computing journey. Every path to a quantum computing career is different, and we want to celebrate this diversity for World Quantum Day by introducing you to some of our talented quantum mechanics and how they got started.
Catherine Erickson is a quantum hardware engineer in our team working to calibrate and characterize our quantum systems. Meet Catherine!
Marissa Giustina is a quantum scientist and engineer leading our device packaging team, and ensures that newly fabricated quantum chips are correctly wired for use. Meet Marissa!
Catherine and Marissa solve challenging problems on a daily basis to build quantum computers. We hope that their journeys will encourage many more to join the field!
Expanding access to quantum computing research
If The Qubit Game sparks your curiosity, we're also releasing several resources to help make quantum research accessible to all and to keep you updated on our team's own quantum journey:
Continued commitment to building a quantum community
We're thrilled to continue building a quantum computing community, and expanding access to quantum computing research. We hope you'll give The Qubit Game a try, see how fast you can build your quantum computer, and learn how far down the quantum computing rabbit hole you go. Happy World Quantum Day!