Google for Singapore: New commitments to our home in Asia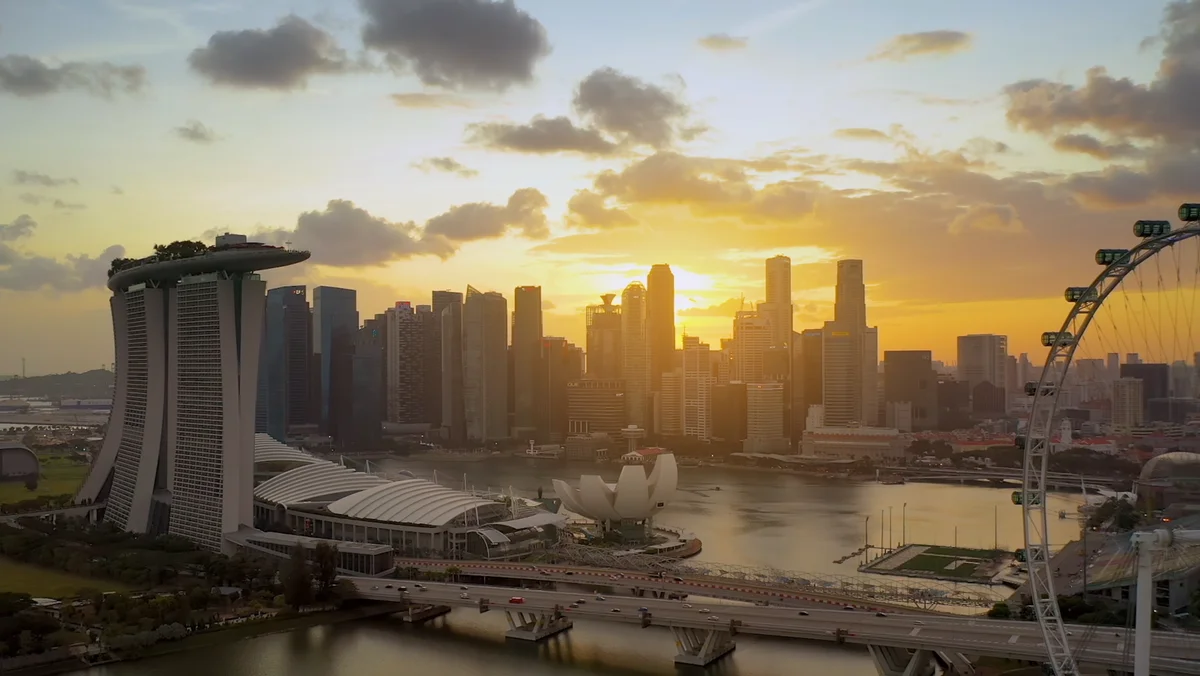 In 2007, we opened Google's first office in Southeast Asia, on Singapore's Collyer Quay. It was a small space, with just enough room for a couple dozen Googlers, but a huge step in Google's international growth. Throughout its history, Singapore has been a global hub where trade, technology and ideas can thrive. Establishing a presence here was a natural choice for a company created to bring the benefits of technology to as many people as possible, all around the world.
First office at Collyer Quay circa 2007
Fifteen years on, and Google Singapore has grown to more than 3,000 people. Singapore today is our Asia Pacific headquarters — leading our efforts to support the 2.5 billion people online across the region — and we love being part of this vibrant, diverse community. Guided by our mission to empower Singaporeans today, for tomorrow, we're proud to have worked with local partners across government, business and the nonprofit sector to ensure Singaporeans can access the digital education, skills and opportunities they deserve.

Employees at our current office at Pasir Panjang.
Today, at our (much bigger) offices on Singapore's west coast, we hosted our first Google for Singapore event, where we were joined by Lawrence Wong, Singapore's Deputy Prime Minister and Minister for Finance, and other government and industry leaders. It was a chance to celebrate Google Singapore's 15th anniversary, our Singapore cloud region's fifth anniversary — and, more importantly, to reaffirm our commitment to Singapore's future with a number of new and expanded initiatives.
Here are some of the highlights.
Scott Beaumont, President of Asia Pacific Google, shakes hands with Lawrence Wong, Deputy Prime Minister of Singapore.

Scott Beaumont, Lawrence Wong, and Google for Singapore attendees stand outside the office.

On stage at Google for Singapore.
Creating economic opportunity
As digitization speeds up, reshaping industries and changing the nature of work, we're building on the partnerships we've formed to help Singaporeans learn new skills and pursue careers in high-growth areas.
In 2020, we launched Skills Ignition SG, a collaboration with government and industry to provide both digital skills training and hands-on work experience. So far, the program has supported more than 5,500 people, and we're now widening our efforts to include an enhanced traineeship program at Google, opening up a new career certificate and expanding our employer consortium.
At the same time, we are stepping up our efforts to help Singapore reinforce its position as a leader in AI innovation. Google Cloud will partner with the Smart Nation and Digital Government Group to create novel AI solutions that will improve how Singaporeans work and live. The partnership will also help deepen AI capabilities in public service and shape AI governance and ethics.

Investing in our home in Asia
Singapore is a regional hub for our network of data centers, cloud regions and subsea cables, which connect the country to the rest of the region and the world, give people access to fast internet and help businesses transform. We announced our first data center in Singapore in 2011, our second in 2015 and we recently hit another important milestone — with our third data center facility completed and in operation in Jurong. Put together, our data centers represent a long-term investment in Singapore of US$850 million.
Data center's reception area

Data center's comfortable common space

Data center's working space with local artwork

Data center's micro-kitchen space

Our first roving Online Safety Park
Safety and sustainability
Access to the internet comes with risks as well as opportunities, and we recognize our responsibility to help Singaporeans stay safe online — especially those most vulnerable to online threats.
Our Be Internet Awesome program has helped Singaporean parents talk to their children about cyberbullying, misinformation and privacy. A new partnership we're embarking on with IMDA and the Media Literacy Council aims to train 50,000 parents and kids over the next 12 months. We'll take these classes into communities, creating a roaming Google Online Safety Park that will travel across Singapore — starting at CHIJ Katong Convent and West Grove Primary School.
Finally, as part of our global commitment to action on climate change, we're increasing our support for local nonprofits working to protect natural environments and reduce emissions. Through Google.org, our philanthropic arm, we're committing a $1 million grant to conservation nonprofit Mandai Nature, which will work with other organizations in Southeast Asia on developing an online tool to map areas that host rich biodiversity — and hold the key to carbon reduction. This grant will complement our broader collaboration with Singapore on sustainability and technology, including the recent announcement that Google Cloud and the Monetary Authority of Singapore will work together to foster new climate finance solutions.
We're looking forward to delivering on these new commitments, strengthening our relationships with partners in government and the community, and helping many more Singaporeans make the most of the opportunities that technology creates. Here's to many more years of strong partnership between Google and Singapore.