Media literacy training for Southeast Asian communities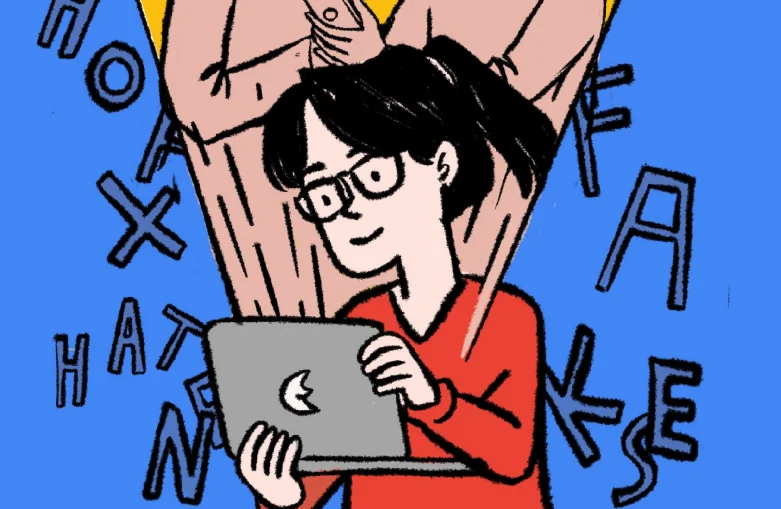 Forty million people in Southeast Asia started using the internet for the first time in 2020. Yet the level of media literacy in the region remains relatively low. Often, people in Southeast Asia lack the skills to interpret the information they encounter online — and efforts to change this have historically been fragmented and under-resourced.
As we mark 10 years since UNESCO's first Global Media and Information Literacy Week, we want to ensure more Southeast Asians — especially first-time users — can navigate the internet with confidence. Today, we announced a $1.5 million grant from Google.org to help the ASEAN Foundation expand media literacy education in the 10 countries that make up the Association of Southeast Asian Nations. The goal is to equip more than 1,000 trainers with new skills and materials, enabling them to provide training for more than 100,000 people — from young people to older internet users — over the next two years.
In addition to the Google.org grant, Google employees plan to volunteer their time and technical expertise to the ASEAN Foundation and its beneficiaries.
We know strengthening media literacy has to be a collective effort, and at today's ASEAN Digital Literacy Forum — the first event of its kind in the region — we joined 200 representatives from governments, academia, and nonprofit organizations to discuss the most effective ways to address online misinformation.
We're doing a lot with technology itself, from raising up authoritative websites in Google Search to creating better tools for fact-checkers. But the most sustainable way forward involves the public, private and nonprofit sectors working together to give people the knowledge they need.
As part of the ASEAN Digital Literacy Forum, we launched a comic book to illustrate how misinformation can spread, and what to do to prevent it.
It's also critical that we understand the local environment and tailor solutions to the specific challenges communities are facing — a principle that's guided Google's partnerships across Southeast Asia. In Indonesia, we partnered with MAFINDO to develop a web drama series that educated viewers about debunking misinformation in a family setting, before running hands-on workshops for 5,000 people. And in the Philippines, we helped the Asian Institute of Journalism and Communication create teaching tools and training for almost 300 senior high school teachers. That included videos showing "a day in the life" of a local journalist and news report-style videos to contextualize news literacy — efforts that ultimately reached close to 40,000 students. At today's Forum, together with the ASEAN Foundation, we launched a comic book to illustrate how misinformation can spread, and what to do to prevent it.
Misinformation is multifaceted and the challenges it creates are constantly evolving. Whether it's updating Google and YouTube product policies, elevating the work of fact-checkers, or supporting organizations like ASEAN Foundation, we're going to keep doing everything we can to help advance media literacy in Southeast Asia and beyond.