More growth ahead in Taiwan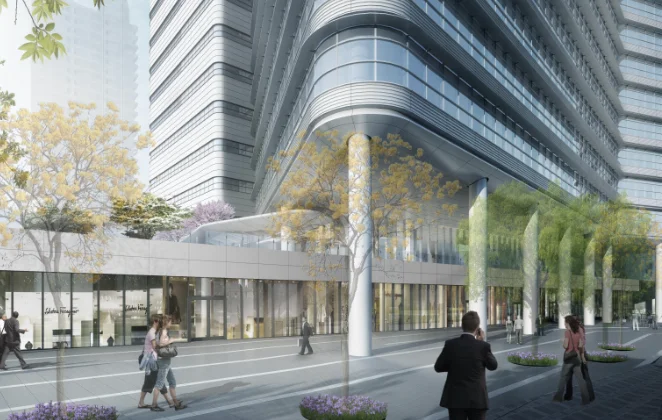 One year ago, we laid out our roadmap for supporting the growth of an Intelligent Taiwan, with an emphasis on investing in Taiwanese talent. Since then, we've reached our goal to train 50,000 businesses and students in digital marketing, and 5,000 students in artificial intelligence (AI) programming.
Here are six further commitments announced at our Google for Taiwan this week, outlining how we're helping Taiwanese people and businesses make the most of the digital economy.
More room to grow and innovate
1. New campus. Taiwan is already our largest engineering site in Asia, and now we're investing in a new campus located in New Taipei City, an emerging hub for innovation. This is a great opportunity to bring teams together and provide room for continued growth. The new space will allow us to more than double the size of our team here in the coming years, helping us continue to work on offering the best Google experiences via our hardware and software to people all around the world.
With Douglas Tong Hsu, Chairman of the Far Eastern Group (middle), and Rick Osterloh, our SVP of Devices & Services (right), visiting the site of our new office
Investing in innovators of the future
2. Engaging local talent. There is so much incredible talent waiting to be tapped in Taiwan. That's why we're focused on reaching more people in the industry, especially students, and sharing more about career opportunities in technology. We're increasing our industry outreach in 2019, holding more on-campus events, offering hardware and engineering internship opportunities and deepening engagement and collaboration with college professors. We're particularly focused on identifying and encouraging women to apply for technology roles. We plan to hire hundreds of employees in Taiwan in 2019.
3. Training. Our Grow with Google initiative will build on our momentum from 2018 and train another 10,000 people in AI programming, 100,000 people in digital marketing and 20,000 developers in AI and cloud by 2020.
4. STEM and CS education. Google.org is making a grant to Junyi Academy to help bridge the K-12 STEM education gap in Taiwan. Through this grant, the academy will be able to provide disadvantaged Taiwanese youth with access to a broader range of STEM and computer science education materials. Thanks to an upgraded online platform, those materials will be  tailored to their individual learning needs. This will be accompanied by on-the-job education programs to better equip teachers—especially those in rural areas—to deliver more impactful trainings for their students.
Opening opportunities for local businesses and job-seekers
5. Helping local businesses go global. We worked with the think tank Taiwan Institute of Economic Research (TIER) to release "Taiwan Go Global," a report that shares insights for Taiwan businesses that are considering  exporting globally. It looks at market dynamics across four sectors (travel, mobile gaming, e-commerce, technology) in Southeast Asian countries and uses data from Google Search, Google Consumer Surveys and Taiwan government public reports to provide insights for local companies.
6. New job search experience in Taiwan. We're also introducing a new job search experience to Taiwan, making it easier for job seekers to find employment opportunities through popular websites, job listing platforms, online classifieds and corporate sites. Now, when people enter a job-seeking query in Google Search, they will be able to explore, research and find job listings from across the web, such as 104.com.tw, 1111.com.tw, 518.com.tw, or yes123.com.tw.
We're excited about supporting the continued growth of an Intelligent Taiwan. Going forward, we'll continue to expand our presence, making investments to support continued growth and training Taiwanese innovators of the future.