Three tools for stress-free travel around Asia Pacific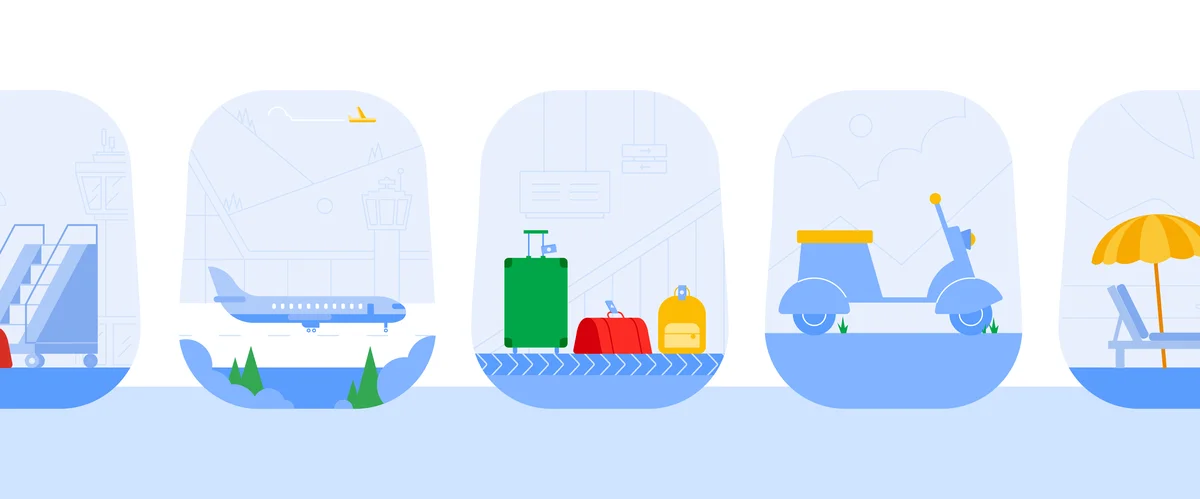 Summer is rapidly approaching in most of Asia Pacific, and that means vacation travel is back on the rise. With so much revenge-traveling after the pandemic, we were curious what the most popular destinations were.
Google Flights showed us that travelers in the Asia-Pacific region are particularly keen on staying closer to home this summer. In fact, the top seven out of the ten destinations searched on Google Flights are within Asia Pacific, with Japan claiming the top spot. And out of the majority of the countries and territories' top 10 trending cities lists, too, Tokyo takes first place.
Feeling inspired now to plan a trip to Japan? Here are our tips and tricks to make planning a breeze.
With Google Wallet, never worry about losing your tickets.
Keeping track of all your belongings —bags, passport, boarding pass, phone, wallet— while moving through the airport is often a stressful task. Luckily, you can put your boarding passes right on your phone with Google Wallet. The app will automatically notify you of any changes to your departure time or gate, and when it comes time to board, simply tap your phone to the scanner. And once you've arrived and need a pick-me-up coffee, you can pay for that too with any payment card in your Google Wallet— wherever contactless payments are accepted.
Explore your options to find the perfect stay with hotel stories.
Want to live like a local? Try staying in a ryokan: a traditional Japanese inn with tatami-matted rooms and often a communal bath, popular with tourists and locals alike. If you want a sneak peek before booking, try out the new hotel stories option on google.com/travel on mobile. Swipe through photos of accommodations and get a digestible overview of key info like pricing, location and user reviews, making it easy to find the place that's right for you.
Use Google Lens to search what you see.
Maybe you saw some locals eating a dish that you've never seen, and you want to find out what it is. Snap a photo and use Lens in the Google app to quickly identify it. And if you're curious to try it, multisearch can help! Just swipe up, add "near me" to your search and you'll find nearby restaurants that serve what you're looking for. A bonus Lens tip: if you're struggling to decipher what's on the menu, simply point your camera at the text and Lens will overlay the translation right on top of it.
Whether you're heading to Japan or one of the many diverse countries and territories across Asia Pacific, take these tips with you to make your travels as stress-free as possible.