Offering free AI training for everyone in the UK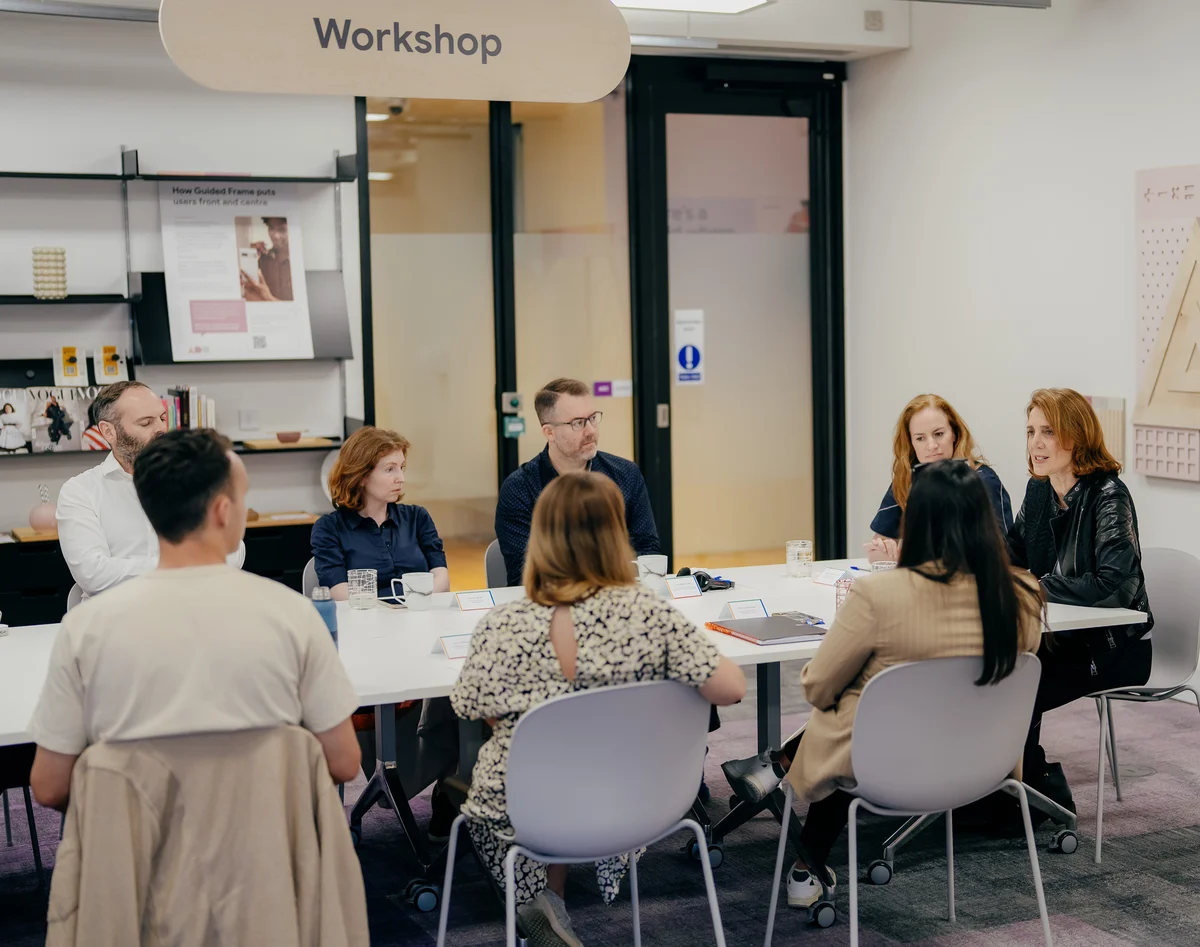 Jonny Cottom knows the juggle involved with running a start-up single handedly. Since launching BreakBottle, an eco-friendly water bottle brand, last year, he has been solely responsible for speaking to investors, pitching retailers and running digital marketing campaigns. Today, Jonny is using various AI tools to help manage the most time-consuming tasks and act as a creative collaborator — from writing first drafts of social copy to formulating sales strategy and brainstorming new ideas. He says using AI gives him the capacity of more than one person and allows him to use his time better to grow the business.
It's not only businesses like BreakBottle that stand to benefit from the incredible potential of AI. It can have an enormous impact on businesses of all sizes and the UK as a whole. Our recent UK Economic Impact Report, compiled by Public First, highlighted the scale of the opportunity: AI-powered innovation has the potential to create over £400 billion in economic value for UK economy by 2030.
That AI-powered growth becomes more sustainable if it's for everyone. The report also highlighted a critical lack of tech skills in the UK which, if left unaddressed, will remain a stubborn barrier to equitable nationwide growth, especially as demand for AI and other tech expertise soars.
At Google, we've long felt that to have a healthy economy, everyone must have the opportunity to participate. That's why for years we've been focused on digital skills training, delivering free training to more than 1 million Brits in more than 500 locations across the UK since 2015.
Free AI training for all
Today we are expanding our digital skills training, offering new AI training for everyone in the UK. Our new AI-focused New Fundamentals free training series offer people and businesses practical skills and knowledge to capture the benefits of AI, whether it's to save time, get a new job or grow their businesses. Google experts have designed 10 easy-to-follow modules that are packed with practical advice and tips focused on essential AI skills, including two that launch today:
Grow Your Productivity with AI: An introduction to the smartest ways AI tools can save you time. Learners will gain a clear understanding of what AI is, how AI already helps out in everyday products, what Large Language Models can do, and how to be much more productive with AI – from brainstorming new ideas, to writing code, or reducing the burden of administrative tasks.
Understanding Machine Learning: Designed for small and medium-size business leaders, this course teaches the potential of machine learning to improve efficiency, reduce costs, and drive growth. It covers ways to apply different ML models, when and how to invest, and how to prepare data and resources data for a machine learning project. According to new data from the Federation of Small Businesses, just 2% of British small and medium-size businesses are using machine learning tools, so we see huge potential.
I was proud to see the reaction among the 85 enthusiastic learners who were the first to complete the training at a Google Digital Garage event hosted by Ruth Porat, SVP and CFO Google and Alphabet. And we're excited to release the next eight modules in the coming weeks, covering topics like how to use data, cloud computing, cybersecurity, and leadership in a digital world – skills and expertise needed to run an AI-enabled business.
Partnering to support the UK's AI leadership
The UK has an incredible opportunity to drive sustainable and inclusive tech-led growth. We're clear that achieving this has to be a collective effort.
That's why alongside this new AI training, we're calling for a new National Skills Service to identify, offer and accredit lifelong learning that will help close the UK's digital skills gap and prepare people for future opportunities.
Meanwhile at Google, we'll keep working hard to empower people and businesses like BreakBottle with digital tools and skills, and engaging with the ecosystem to ensure we're building an AI-powered future that benefits everyone.