The U.K.'s biggest and most local publishers join Showcase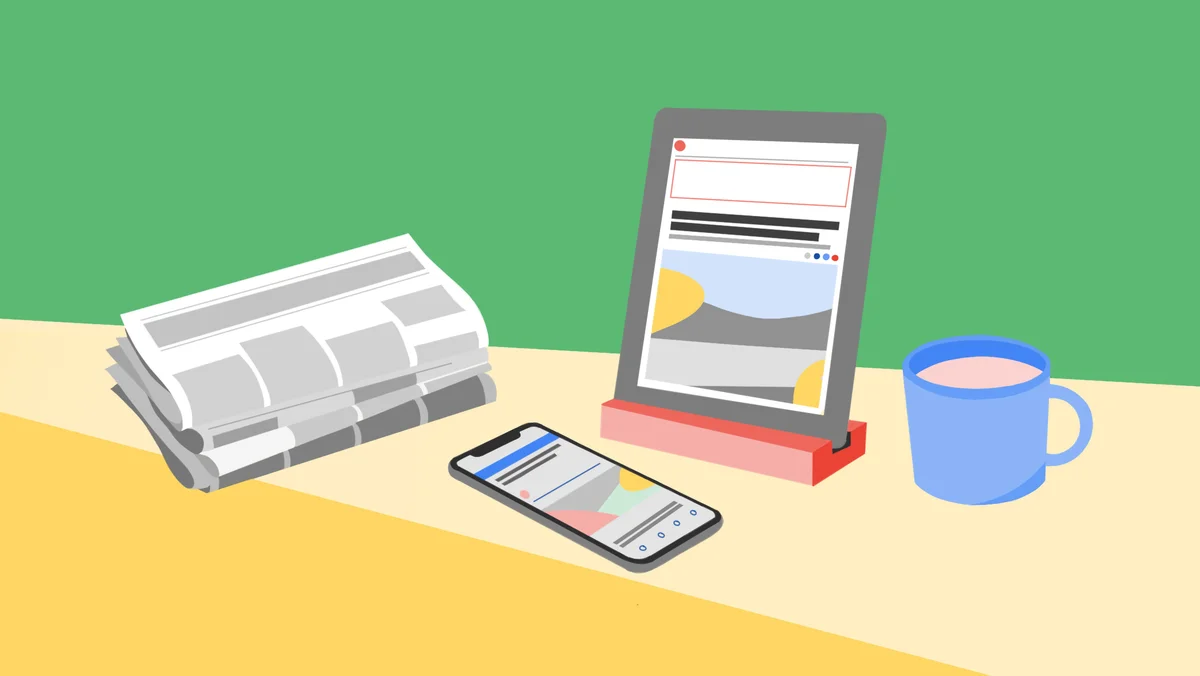 In uncertain times, having easy access to reliable information through trusted sources on the internet is more important than ever. Whether it's finding out what's happening in your local community, helping you navigate the issues impacting your family, or making sense of what's going on around the world.
That's why for more than two decades we've focused on connecting people with facts and journalism they can trust through platforms like Search, and more recently through Google News Showcase, our product experience and licensing programme for news publishers.
More U.K. publishers join Showcase
Today, we're excited that two British publishing institutions, the Daily Mail and General Trust (DMGT) and the Independent Community News Network (ICNN), which represents the U.K.'s independent local news sector, are bringing their journalism to Google News Showcase.
Our licensing deal with DMGT builds on our longstanding partnership and means you can now find news stories from the Mail Online's U.K. and Australia editions, Metro, iNews, New Scientist and Ireland's Extra.ie directly in Showcase. "We are pleased to join News Showcase, which Google has created to connect readers with great content from trusted news publishers," commented Rich Caccapollo, CEO DMG Media. "We appreciate Google's support of high-quality journalism and we welcome the opportunity to work with them in order to give readers choice, help new readers find our content and enable us to strengthen our relationship with our existing readers across their products."
Local newspapers make up 93% of the more than 240 titles that have signed up to News Showcase in the U.K. since we launched in 2021. Showcase is already enabling them to hire new journalists and present their brands and journalism to audiences in new ways.
Today, we're able to extend Showcase licensing deals to 45 smaller, independent news titles thanks to a partnership with Ping News, a new public interest news gateway set up by the team at ICNN. The ICNN, a Cardiff University flagship project, created Ping with funding and technical support from the Google News Initiative as a new way to support local journalists. It aggregates local community and public interest stories and distributes them to regional and national news desks – creating new revenue streams for the U.K.'s independent sector and helping to create a more sustainable and diverse news ecosystem. Ping is scheduled to launch in May, and regional and national publishers will soon be able to sign up for a free trial.
"This is a watershed moment for independent journalism in the U.K. and we are delighted to expand our relationship with Google to bring this partnership together. Google News Showcase is an extremely important initiative that highlights the value of local news," said Matt Abbott, ICNN's deputy director. "By partnering with Ping News, Google is not only helping the independent sector become more sustainable but is lending credibility to it. Google's support of the Ping platform – the Public Interest News Gateway – means regional and national publishers will soon be able to access rich multimedia content from every region of the U.K. on demand, from hundreds of professional independent community journalists."
This partnership expands our efforts to help community journalism thrive. We've supported the Bureau of Investigative Journalism's work to power grassroots community news projects and investigate stories that impact marginalised groups – and share their impacts and expertise across the industry. We're a proud supporter of UCLan's important research into the future of trusted public interest news in the U.K., and through the Google News Lab we've trained almost 18,000 U.K. journalists and journalism students since 2015.
Supporting publishers and journalists in the U.K.
Google News Showcase is just one of the ways we work to connect people with the news and views that matter to them and ensure a sustainable future for quality journalism. We are one of the world's biggest financial supporters of journalism, thanks to the billions of clicks we send to news sites every month; the hundreds of millions of pounds in revenue we share with news publishers via our ad network; and our direct funding for local training and programmes.
Steve Barron, MD of High News & Media which publishes the Inverness Courier, took part in one such programme, FT Strategies Lab, where news publishers learned about digital transformation. He commented: "Like most publishers, we've struggled to find a way to make the most of the internet. The FT and Google team really gave us the confidence to start experimenting. Some of these experiments have been really low investment and really quick to get off the ground. We've now got three thousand digital subscribers and this has given us a positive vision for the business."
It's encouraging to see so much British journalism thriving in the UK and internationally today, but there's still more to do. We're not stopping here: we'll keep partnering with publishers to enable and amplify the quality journalism – from global headlines to local stories – for which the UK is known.