Connecting UK businesses with tech talent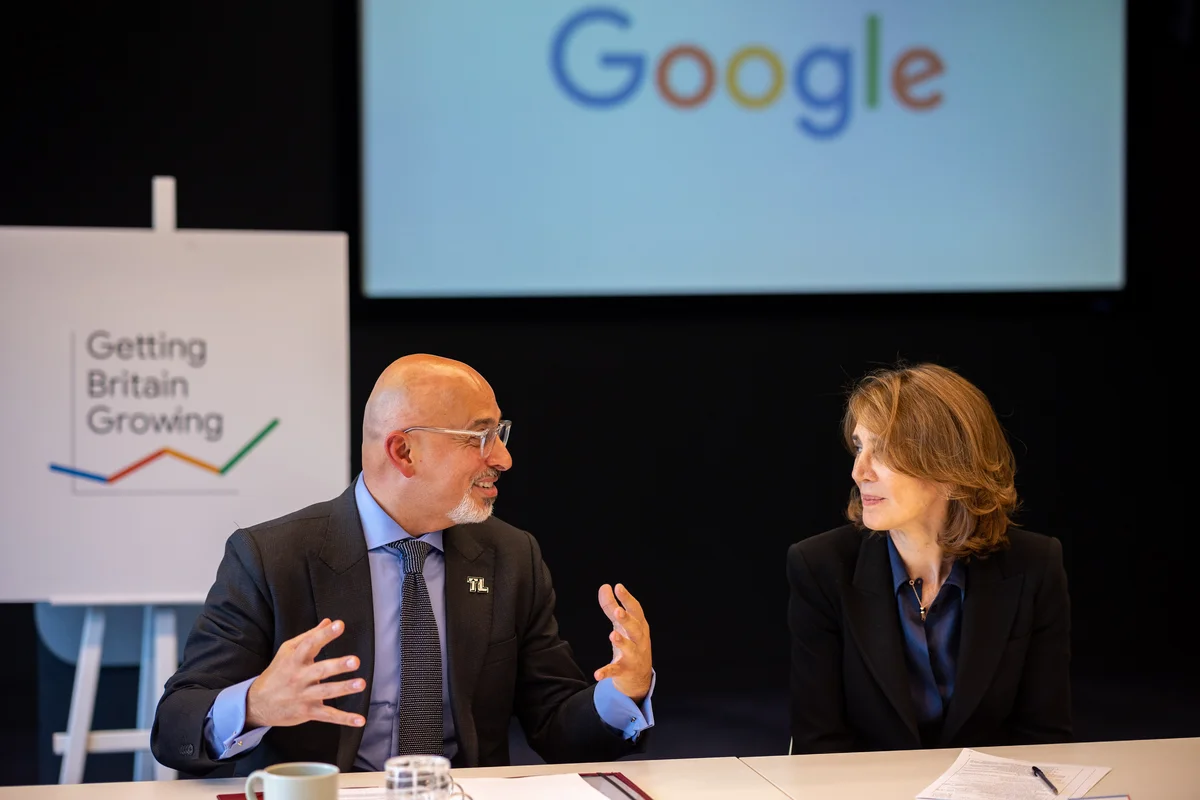 Since inception, Google has innovated with technology to narrow the opportunity gap that exists in education, access to information, job mobility and more – for people around the world. We believe sustainable economic growth is only possible when there is inclusive growth, so we work to equip people with the skills needed to participate in the digital economy.
Grow with Google, our digital skills training program, has trained 94 million people around the world, and more than 800,000 people in the U.K. From Grow with Google, we launched Google Career Certificates, which provides job seekers with accessible paths to careers in high-growth sectors, including data analytics, IT support, project management, user experience design and digital marketing. Seventy-eight percent of U.K. Certificate graduates report seeing a positive impact on their career within six months, including a raise or a new job.
Today, we are announcing the creation of a UK Employer Consortium – a group of employers, including the BBC, BT Group, Deloitte and John Lewis Partnership, that will consider those who have earned the Certificates for jobs. We know one entity acting alone will never be as effective as many coming together, and we have long been committed to partnering with others. For example, we've worked with organizations like the Department for Work and Pensions and The Prince's Trust to offer 10,000 scholarships to job seekers to help them complete a Certificate, and beginning today we will be making another 10,000 scholarships available.
We believe the Consortium will play an important part, alongside the U.K.'s focus on higher education, in building a digitally skilled workforce and filling the growing number of open technology roles in the country. Almost half of U.K. employers have reported they are struggling to recruit for digital roles, and the Certificate fields have been chosen specifically in response to the high numbers of open positions in those areas.
Ousman, a Certificate graduate, speaks to members of the Employer Consortium
Google is committed to helping employers from across the U.K. meet amazing people like Jelena Stephenson, who I was fortunate to speak with last year when I met some of the first people in the U.K. to take part in our Certificates program. Jelena worked for 15 years as a teacher in Serbia. After her husband was diagnosed with leukemia, they decided to move to London, where she quickly found that despite her strong background in education, she was unable to get a job as a teacher. After receiving a scholarship for the Googler Career Certificate in Project Management, Jelena regained the confidence she had lost while out of work, and found a role as a digital project coordinator.
I have been proud to see first-hand the progression of our program in the U.K. and the impact it has had on people like Jelena. We look forward to further evolving our program as we continue to build the UK Consortium and connect growing businesses with talented jobseekers.