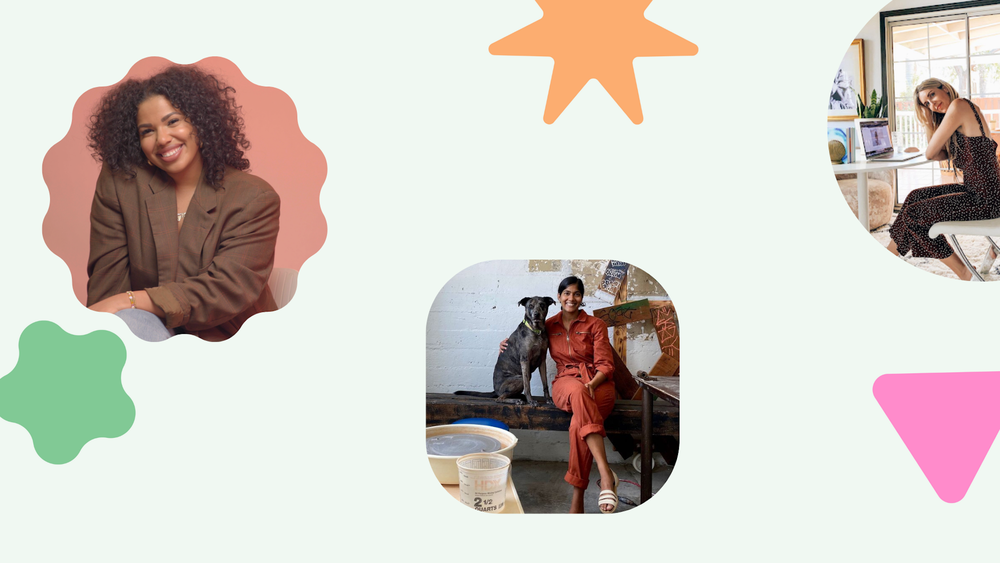 Before we jump into 2022, the Google for Creators team is looking back at some of our favorite moments from this year. Check out our top five highlights from 2021.
The Google for Creators website features guides, event listings, a blog and more to help creators learn and grow.
1. Launching Google for Creators
In October, we launched Google for Creators, a hub for content creators looking for information and inspiration. Along with guides for creating a content strategy, expanding your audience and choosing a monetization approach, you'll find upcoming events, tips from seasoned creators and blog posts with the latest updates from the creator economy.
2. Celebrating women of color creators
On November 19, Women's Entrepreneurship Day, we launched The Conversation, a new video series celebrating women of color creators. Guests, like beauty and lifestyle creator Tyla-Lauren Gilmore and fashion model and creative director Hannah Mussette, talk about how their backgrounds have shaped their brands and share their personal successes and struggles as full-time creators. Stay tuned for more episodes of The Conversation in 2022.
Google for Creators interviewed Giannina Ong, the Editor in Chief of Mochi Magazine, the longest-running online publication for Asian American women.
4. Tapping into expert insights
For our Creator Insights YouTube series, we asked some of our favorite creators — like Eden Hagos and Elle Asiedu of BLACK FOODIE, and beauty blogger Keiko Lynn — to share their top insights and strategies for creating content, building a brand and making money as a creator. Some topics included how to find your niche, avoid burnout and pitch yourself to brands.
Follow Google for Creators on Instagram and Twitter, where we regularly connect with the creator community and post advice and insights.
5. Connecting with creators on social
We hope you've been following Google for Creators on Twitter and Instagram, where we share everything we're up to. We also love connecting with the creator community on our social channels. If you've ever wanted to ask us a question, or answer one of ours with your own tips, that's where to do it!
We had a blast sharing stories and insights from all the creators we spoke to in 2021, and we can't wait to connect with even more next year. See you in 2022!