She left law to be a full-time vegan recipe blogger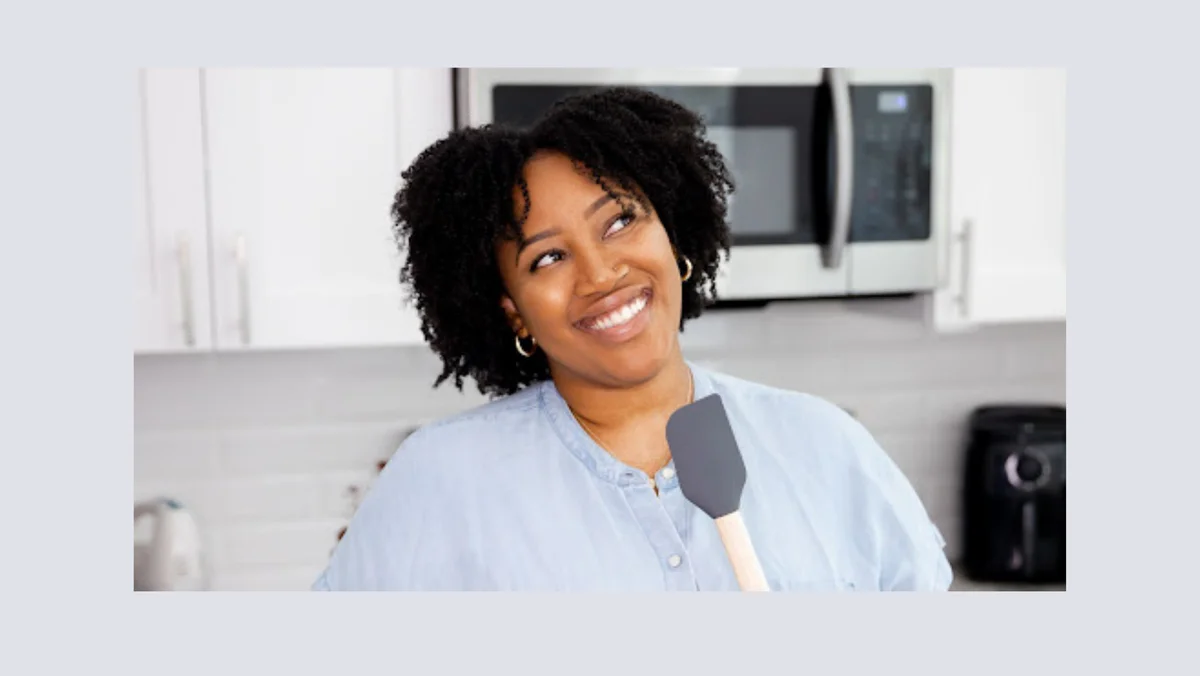 "My blog is my soul," says Jessica Hylton-Leckie, founder of Jessica in the Kitchen, a blog featuring hundreds of her easy, vegan comfort food recipes. Jessica puts her heart into every recipe she creates, sometimes taking months to get them just right before sharing them with the world. Along with easy-to-follow instructions, she shares snippets of her life and helpful cooking tips, and elevates every recipe with gorgeous, magazine-worthy photos. 
Jessica has always been an entrepreneur. In 2010, while an undergraduate law student, she started a baking business and blog called Jessiker Bakes. At the time, the food blogging world wasn't the crowded market it is now, but a smaller, tighter-knit community, especially in Jamaica, where Jessica was born and continues to call home today. 
As times changed, Jessica changed with them. She stopped her baking business to concentrate on law school, but she kept her blog. When she transitioned to a plant-based diet in 2014, she evolved her site to share more savory, veg-friendly recipes, and renamed it Jessica in the Kitchen to better reflect its new focus. After getting her degree and becoming a practicing lawyer, she had a bout of debilitating, stress-induced health issues that forced her to face that blogging, not law, was her true calling.  
"It was months of stress. Really bad, bed-ridden stress," Jessica says. "It was my dad who was like, hey, I've seen that you love [blogging], I think you should try to give it a shot." And so she quit her corporate law career in 2016 and took up Jessica in the Kitchen full-time.
After becoming vegetarian, Jessica rebranded her baking blog into a vegan recipe blog called Jessica in the Kitchen.
While her parent's blessing was a supportive push to transition careers, Jessica credits her experience in studying law — specifically staying organized and focused — that helped her to make the daunting leap to become a full-time creator. "I still use law everyday. In contracts, talking, negotiation, how I approach organization even to this day," she says. "Law school is why I'm here; it's given me that self-confidence to know 'you can do this.'" 
Jessica explains she's found success as a food blogger through thorough planning, finding a great support network, putting in the research and work, and being her biggest advocate. (And for another inspiring example of someone who made the corporate jump, don't miss blogger Andi Eaton's Creator Insight video on the Google Web Creators YouTube channel.)


First things first: Make a plan
One of the first things Jessica did when she was still deciding whether she could actually make a living as a blogger was to make a business plan. "I literally just typed in 'creative business plan' in Google and used what was the first one," Jessica admits. That plan pushed her to get serious and map out concrete steps. "I had to answer questions I never thought about," she said. With the plan, she created a mission statement, identified her target audience and came up with ideas to reach them, and drew up a budget, among other first steps. 
Jessica in the Kitchen offers simple, plant-based comfort food recipes, like this lentil soup.
It takes a village, so ask for help
Almost everyone in Jessica's family is a lawyer, so she had plenty of trusted and knowledgeable people to test the mettle of her plan. But she recommends creators tap into the brain power of just about anyone with experience running a business. "If you know someone who owns a business that is successful, they usually want to help," she says. When you do reach out, be sure to recognize and appreciate your mentor's time and expertise. Offer to take them to lunch in exchange for answering your questions, and make sure to come prepared with what you want to discuss before the meeting.  
In addition to business-minded folks, Jessica recommends turning to people who "want the best for you, that show you positivity, love and support" in everything you do. Even when it's just friends and family members who leave comments on your blog or share what you're doing on social media, it has an impact. "That makes such a big difference, that the people in your life love and support you." 


Do the research, and brush up on your skills
You wouldn't know it by looking at her blog now, but Jessica says when she first started blogging, her photos looked terrible. So Jessica put in the work to improve her skills by reading guides made by fellow bloggers, including RecipeTin Eats, and subscribing to several YouTube channels focused on food photography, such as The Bite Shot.  
Aside from upping her photography game, Jessica also took the time to hone her journaling, recipe formatting and SEO writing. She found a lot of this information online, but she also took courses through online services like Skillshare and Fizzle. And because she knew she wanted to offer an e-book on her site, she bought a bunch of e-books from other recipe bloggers to learn the format and figure out how to put her own stamp on hers. Jessica's e-book, "It's That Easy," features more than 70 recipes, as well as several guides to teach people how to transition to a plant-based lifestyle. 
Jessica sells copies of her Ebook on her blog.
Be your biggest advocate
Traffic to Jessica in the Kitchen spiked last year, partly because more people were searching for simple recipes to make at home during the pandemic, but also thanks to a growing interest in Black creators sparked by the Black Lives Matter movement. Jessica says the growth has been overwhelming at times, but she's continuing to maintain the upward momentum. 
Keeping engaged with her work and community takes a lot of time and energy, and it can be tempting to just keep hustling, but Jessica has found that building in moments to rest and rejuvenate are key to the creative process. "I've had to force myself not to work on the weekend and take time off," she explains. "I realize that I always want to do more, but it's never going to all be done." Jessica recognizes when she needs to take an evening off from working on her blog, or even a few days off social media, "to balance out and burn out less." 
It's not always easy to take time off, especially when you're working for yourself, which is why Jessica recommends that creators who go full-time have at least six months of savings set aside. Having that extra money banked will allow you to take a break when you need it, but also make it so you "don't feel pressure to do desperate work" (a.k.a., stuff that doesn't align with your goals or your ethos). 
Jessica explains, "If you want to do something creative especially, it's important to be able to put your whole heart into it, not to feel limited or scared," and having that financial buffer could be a great relief while you're just getting started.