Investing in Oklahoma and across the U.S.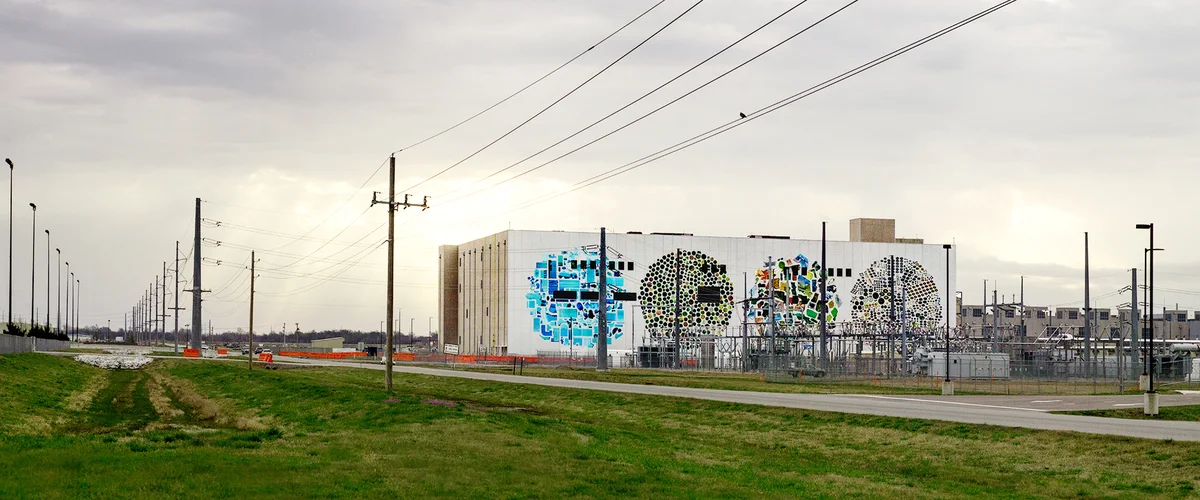 Editor's Note: This week we're making some big moves around the $13 billion U.S. investment we announced in February. On Monday, our CFO Ruth Porat was in Michigan to announce an additional investment in our offices in Ann Arbor and Detroit. And tomorrow, we're breaking ground on a new data center in Midlothian, TX, and expanding our office in Austin.
Today, Google CEO Sundar Pichai was in Oklahoma to announce a $600 million investment to expand our data center in Mayes County, as well as our biggest computer science education grant in Google.org's history. Read his edited remarks below.
I enjoy visiting the places our data centers call home. I especially love to see the local touches. In the case of Pryor, it's the mechanical bull in the lobby, which I'm told is a lot of fun. It requires good positioning, strong balance, and sometimes digging in your heels. So, not much different from my day job.
But the real reason I look forward to these visits is the community. It's a privilege to meet the people who are making Pryor a great place to live and work.
At Google, we are technology optimists. Not because we believe in technology, but because we believe in people. 
The people of Mayes County shared our sense of optimism from the very start. That optimism is why, when Google proposed building a data center here in 2007, you welcomed us with open arms. And that optimism is what's made it possible for Google to continue our expansion in Pryor in the years since—not once, not twice...but three times. Today's announcement will make it four.
Pryor is already home to one of Google's largest data centers in the country. I am pleased to announce that we will be investing another $600 million to expand the data center here and create an additional 100 jobs for the Pryor community. This brings the total investment in Oklahoma to over $3 billion, and total jobs created to more than 500.
It's part of our $13 billion investment in expanding our data centers across the U.S. This week we also announced new investments in Michigan, and we're breaking ground on a new data center in Texas.
This national expansion comes at a significant moment for Google. For 21 years we've pursued a timeless mission: to organize the world's information and make it universally accessible and useful. In that time, we've evolved from a company that helps people find answers to a company that helps people throughout their day.
Pryor is a part of our effort to build a more helpful Google for everyone. We've spent more than two decades scaling our technical infrastructure to match the growth of information. And we are continuously working to make it more efficient and more reliable.
This site is an important part of our global network of data centers. This network is what powers your searches, your email, all of the photos you store and treasure, and the maps that help you find the fastest way home. And that network includes 13 locations around the world, with new data centers underway in eight additional locations.
It's a privilege to serve billions of people every day. With that privilege comes a big responsibility to ensure that information truly serves everyone. Every day, millions of Americans go online to find answers, learn new skills, and grow their businesses. Two years ago, Google announced Grow with Google, a new effort to expand economic opportunity to all Americans. A big way we do this is through digital skills training. Our partnership with Goodwill is already helping thousands of Oklahomans learn new skills and find jobs.
We're also excited to help young people learn computer science to prepare them for the jobs of tomorrow. Since 2017, we've been working with the National 4-H Council to create a computer science curriculum.
Today we are pleased to be able to build on this work with a $6 million grant to support computer science education in 4-H chapters across the country. This is our largest ever computer science education grant from Google.org. It will help ensure that young people in Oklahoma and 25 other states have access to the curriculum, training, and devices to learn and grow their coding skills. I look forward to joining students to do some coding later today!
Thank you to everyone who has a hand in keeping our data center running smoothly. We're proud to call Oklahoma home, and look forward to Pryor being a vital part of the engine that powers the internet for years to come.