In Mexico, one Googler gives girls their tümü moment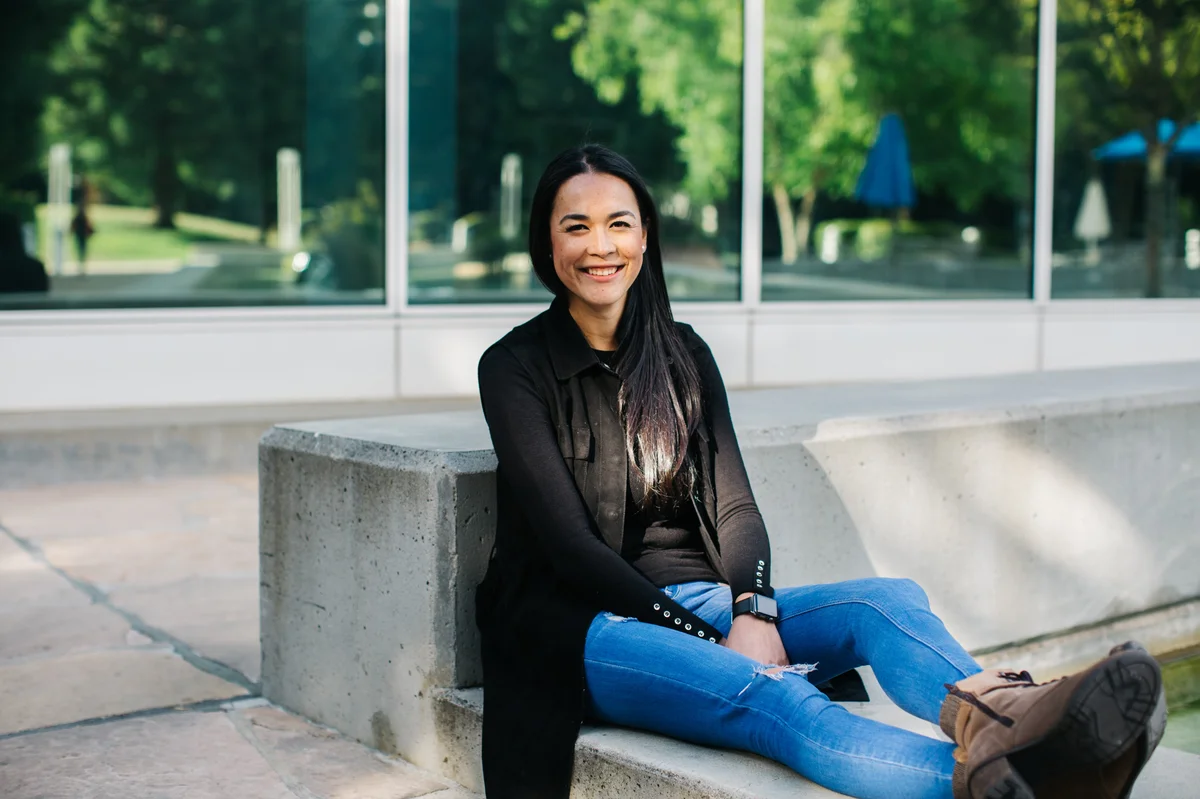 When a butterfly comes out of its cocoon, it uses the most fragile part of its body—its wings— to break free. In the Otomi dialect, which is spoken in the central region of Mexico, this magical moment is called Tümü. So when Paoloa Escalante and her co-founder decided to create an organization to help support young women, they decided that Tümü was a fitting name for it.  
"The idea was to create content that promotes determination, self-esteem and assertiveness during a moment in girls' lives that's constantly changing," Paola Escalante, Head of Google Mexico's creative consulting branch, called the Zoo, says. The pre-teen and teen years are challenging, and in recent years, social media has made this time even more complicated. "Adolescence has always been the same, what has changed is technology," says Paola. "With so much access to information, decision making can be overwhelming and social media is setting new standards not just regarding beauty, but also lifestyle and accomplishments. There's a new layer of vulnerability that grows at a very fast pace."  
Tümü began as an after-work project that Paola started about two years ago. She and her co-founder, Zarina Rivera, had noticed that instead of reaching out to family and friends with their questions or problems, more and more often girls turn to internet communities. So they created a platform where girls can find content as well as ask questions and get answers from experts in a friendly way, and hopefully navigate what can be a complicated time more smoothly. 
Paola never imagined how big Tümü would become or how much responsibility she'd feel for the girls using it. Some of them ask questions about eating disorders, or about being pressured into sex or into sending intimate photos. Some girls ask about depression. Sometimes, their mothers even turn to Tümü's experts for answers. 
Participants write down their goals while journaling during the first offline Tümü event.

Tümü's self defense workshop in Mexico City.

Another journaling session.

Tümü held a gardening workshop during an offline event.

Googler Paola Escalante and Tümü co-founder Zarina Rivera
Tümü has become more than just an online resource. The organization also hosts workshops and small events, which Paola hopes they'll be able to offer to more communities in the country, and bring in more speakers to talk to the girls. At Tümü's first offline event, Paola invited 19-year-old astronaut Alyssa Carson to speak. "That day I cried so much. I couldn't believe that more than a thousand girls had gathered to hear her speak. And then I couldn't believe that they had stayed for all the activities," Paola says. "We gave them a journal and the girls were filling it willingly, writing down their reflections, how they saw themselves in five years, what they wanted to learn."     
The way Paola sees it, what girls need has less to do with empowerment and everything to do with being given the space to get to know themselves and their self-worth. "As grown-up women, we have different movements focused on women empowerment, and we need them because we are a generation of women who need to regain the power that culture has taken away," she explains. "But younger generations have that power. They don't need to be empowered—they need to be pushed to believe in themselves and figure out how to become the best version of themselves." And, she says, young women should be given the opportunity to realize what they want before being pushed to get it. "I also don't think that the message for them should be achieving their dreams. Very few girls know what their dreams are, and they don't need the added pressure to have one and go after it. In order to figure out what they want they need to be happy with who they are now and understand themselves." 
Paola is proud of the work she's doing through Tümü because she knows how important these kinds of resources are for young women. "I would've liked to have a helping hand when I was that age. It took me a while to have my 'tümü moment' as I call it, I don't think I had it until I was 30," says Paola. "I want to help build a better world for future generations."