A Google engineer's tips for thriving amid change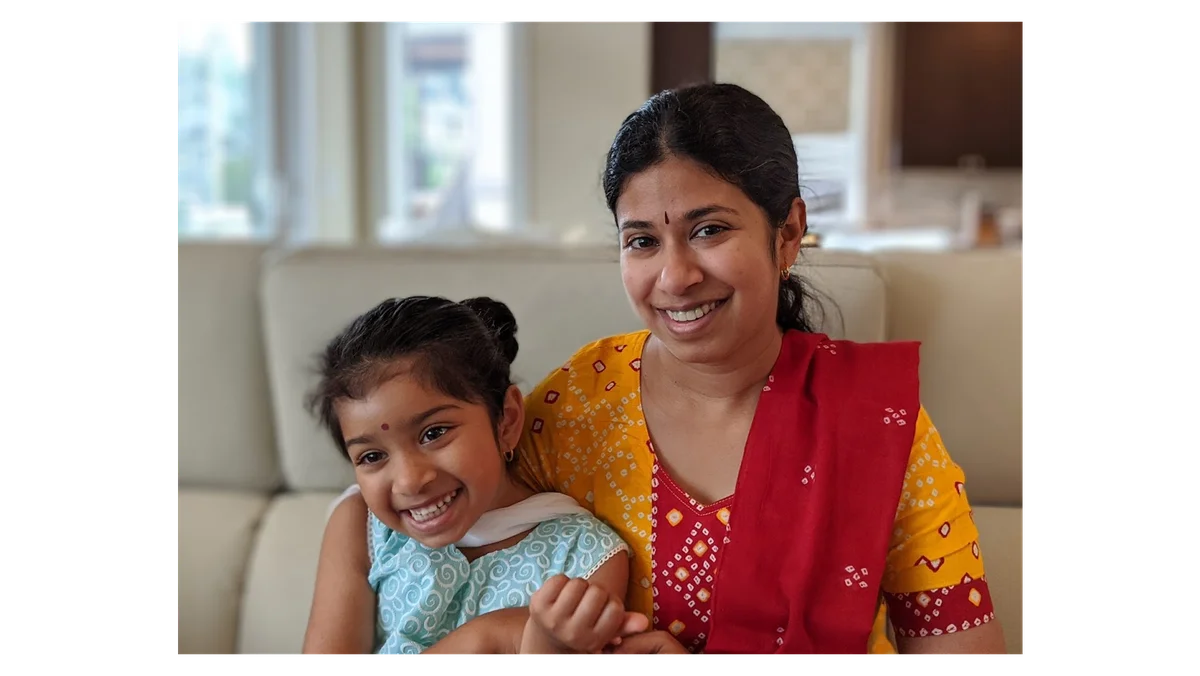 When Chaitali Narla was in her 20s, she left her childhood home in India to fly across the world and study computer science in the U.S. "As a first-generation immigrant, this was a big moment for me personally," says Chaitali. "Not only was I learning a new culture, lifestyle and vocabulary, but I was adjusting to a style of academia and work focused on exploration — all while also learning how to open potato chip bags the 'American way,'" she laughs. (Which, FYI, means pull apart the top versus poking a hole in the bag.)
This monumental shift in her life motivated Chaitali to come up with a system to cope with major changes — and it's become something she's used throughout her life and career. "I've become willing to tackle major challenges and complex problems with the belief that you can conquer anything as long as you organize your life with a productive mindset."
While finishing grad school in 2010, she took an internship as a software engineer with the Google Talk Video team (a precursor to Google Meet). "I was most excited to work for a company making a difference in so many people's lives. I love making things more productive and delivering magical moments, and Google gave me the opportunity to do just that."
More than a decade later, Chaitali continues tackling new, big challenges. "I've worked in Google+, Cloud, Chrome, Workspace…you name it." Today, she leads the engineering productivity organization for Google's real-time communication products such as Google Meet, Duo, Dialer, Messages and Google Voice. Along the way, she's learned a thing or two not only about productivity tools, but how to thrive on change, instead of fearing it. Here are a few things she shared with us:
Set your own boundaries.
For Chaitali, taking charge of her mental health means setting a clear work-life balance and sticking to it. "When it's family time, I switch off the flood of emails and calendar notifications to be present with my husband and daughter," she says. "Work-life balance is what you make of it. Changing habits can be difficult, but it's important to disconnect. Work will always be there when I'm ready to work."
Chaitali Narla with her husband Vamsi Narla at Gas Works Park in Seattle, Washington.
2. Unpack your peak experiences.
"I encourage my teams to reflect on their 'peak experiences' — magical moments when you're thriving, in flow, using all your learned and innate skills and abilities," she says. "These peak experiences can help guide your personal and professional growth."
One of Chaitali's peak experiences was mentoring recent college grads. "Reflecting on this taught me that I wanted to be a manager, which is the career path I took."

3. Find sponsorship.
"Early in my career at Google, I didn't even know what a sponsor was, but now I know the importance of people having your back for moments big and small," she says. Sponsorship is more than just giving advice (like a mentor usually does). Sponsors actively support you and champion your cause.
To find a sponsor, Chaitali's advice is simple: Just ask. "Speaking up and asking can be uncomfortable, but a skill I can't recommend enough. Also, it's OK to hear 'no' — but know that people want to help if your request is reasonable."
4. Delegate.
At work, Chaitali doesn't try to do it all herself. "Trusting your team matters," she says. "Letting go not only helps you, but it helps the team and the company. Next time you have a project, instead of doing it yourself, consider how you can use this moment to teach, trust and empower others."
5. Stay curious.
Chaitali says she first started nurturing her curiosity until she began grad school. "In India, we learn by practice and memorization while in the U.S., we're encouraged to ask questions and explore. I've grown so much by embracing this growth mindset. At Google, I'm using my curiosity to not only find answers but to find the questions that haven't been asked."
Chaitali also stays curious through papercrafting, which she found while looking for a device-free hobby.
"From creating Rangoli designs for festivals in India to making cards occasionally for friends and family, I always enjoyed creating ever since I can remember," she says. "Papercrafting is my 'me time' where I can take risks and experiment. It's not simply a hobby but a tool to help me look at my work in new, interesting ways to better engage my team and make connections in new ways."